Rarities and Reissues: Blue Note Records Turns 75
Fifty-four years after it was recorded, Hank Mobley's immortal
Soul Station
has become a tale of two LPs.
One, the original pressing (mono or stereo), is an artifact, an insanely valuable antique, the object of fevered jazz collectors the world over.
The other is a fresh vinyl reissue, cut from a high-resolution digital remastering of the original master tapes, that's meant to bring in younger listeners, or those interested enough in the music that they'll pay $19.95 for a new LP.
The creation of Alfred Lion, Max Margulis, and later, Francis Wolff, Blue Note Records was founded in New York City in 1939, but is best known for recording hard bop from the early 1950s through the early '60s. Hank Mobley, Lee Morgan, Dexter Gordon, Sonny Clark, John Coltrane, Sonny Rollins, and most of the other jazz giants of that golden era of modern jazz recorded for Blue Note, which this year celebrates its 75th anniversary. The Blue Note catalog is one of the most influential and valuable in the history of jazz. Original pressings of especially desirable Blue Note LPs from the early 1500 and 4000 series, in very good to mint condition, can now easily fetch between $1000 and $5000 per disc on eBay, and among the shadowy web of serious jazz collectors scattered across Europe, Asia, and the US.
At the same time that the collecting market is growing ever hotter, Don Was, the current president of Blue Note, which is now owned by the Universal Music Group, has launched a program of remastering the Blue Note catalog for reissue on reasonably priced, reasonably good-quality LPs. The first 100 titles are being released, five per month, through October 2015. Cut from hi-rez files from remastered versions of the original analog tape by Bernie Grundman at his facility in Hollywood, and pressed at United Record Pressing, in Nashville, these new vinyl reissues are also meant to capitalize on the resurgence of the LP, and cater to those who can't afford or are uninterested in the high-quality, audiophile, 331/3 and 45rpm reissues from Classic Records, Music Matters, and Analogue Productions.
"The bottomless pit, a scientific adventure," a smiling Fred Cohen says, beginning our conversation about collecting Blue Note LPs one morning at his retail store, the Jazz Record Center, on Manhattan's W. 26th Street. Cohen is also the author of the self-published Blue Note Records: A Guide to Identifying Original Pressings (Jazz Record Center, 2010, NYC), the unofficial bible for Blue Note aficionados. "When I tell people about valuable Blue Notes, I liken them to wine and real estate and art," he says. "However, at least since '83, wine, real estate, and art, they went, you know . . . there's kind of a jagged line. But not records. It's a constant upward curve, to the point where, now, as international economies have changed, where a lot of people have a lot of money, where the competitiveness of the field is defined by the dollar, if you've got the right stuff, who knows what the price could be?"
While part of the Blue Note mystique undoubtedly lies in Wolff's iconic cover photos and the distinct art direction by Reid Miles—as well as the unquestionably wonderful music—the question remains: Why has this single label engendered so much fanaticism? The word cult seems to describe hard-core Blue Note collectors.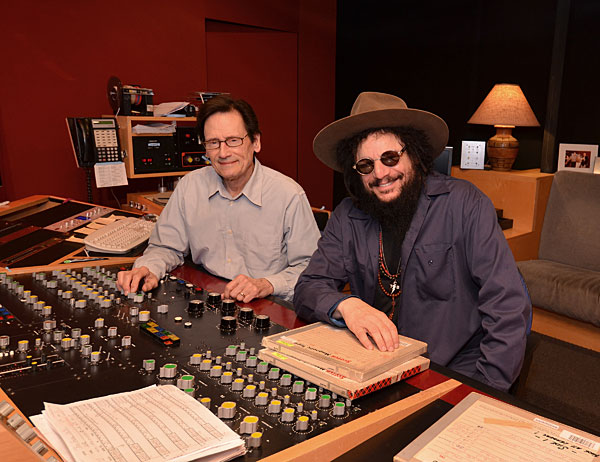 "It's always been a quandary to me why Blue Note and not Prestige," Cohen says, naming another prominent jazz label active at the same time. "Or why Blue Note and not Savoy. Savoy had the same personnel—Hank Mobley, Horace Silver, Donald Byrd. Had all those guys. Those records fetch money, but they don't fetch $5000. The major difference between Prestige and Blue Note is that Lion and Wolff sought a certain degree of perfectionism in their recordings, so they had their guys rehearse. [Prestige founder Bob] Weinstock was of a different nature. He loved the free-flowing nature of the music. The musicians walked into the studio, the tape recorder went on, and they just blew. You can feel and hear that. There's a looseness in Prestige that does not exist in Blue Note."
Al Perlman, founder of Jazzcollector.com, attributes the heat in the Blue Note collectors' market to a number of factors: "The music was always great, and it was always cutting-edge, and it was always well recorded, and it was always well packaged. The label put such love into the records—they were the one label that made the musicians rehearse and prepare. Each record has its own meaning and its own personality, more so than the other labels.
"In some ways it's phenomenal," Perlman continues. "You look at some of these Blue Note records, and it could be an artist of the same era on a different label, but if it's on Blue Note it has a cachet. There's a level of interest in the Blue Notes that goes beyond just the music. For whatever reason, the Japanese collectors, who have been the drivers of the jazz-collectible market for as long as I can remember, really have an affinity and fascination for the Blue Notes. It had always been, if the record's in great condition and it's an original pressing, there's almost no limit [to what collectors will pay]. But now what we're seeing is, any original pressing, in almost any condition, if it's the right year or the right artist, they're attracting prices that I never thought records in that condition could get—$500 for a record that you might not even want to put on your turntable."
Fred Cohen thinks the premium prices now being paid for LPs in less-than-great condition is due to the Internet. "People will pay a fantastic amount of money for a much-lesser-degree record only because they can't keep their finger off the button. It's impulsiveness. It makes no sense, from an audible point of view. If you want to enjoy the music, you don't want audible scratches. And if you prize the visual aspects of it, you don't want a record cover that's all water damaged, or written on, or seams split or taped, or whatever."
Asked about the crucial details that determine a Blue Note LP's value, Cohen quickly reels off a list. "The Plastylite P." (Until 1966, all Blue Note LPs were pressed by the Plastylite Company, in North Plainfield, New Jersey.) "Whether Rudy Van Gelder stamped or etched his initials or his name. Whether the rim is flat or whether the rim is beaded. Whether there's a deep groove on both sides, on one side, on neither side. Whether the cover is laminated, nonlaminated. Whether there's a frame fold on the cover."