Primare's High-Performance Foray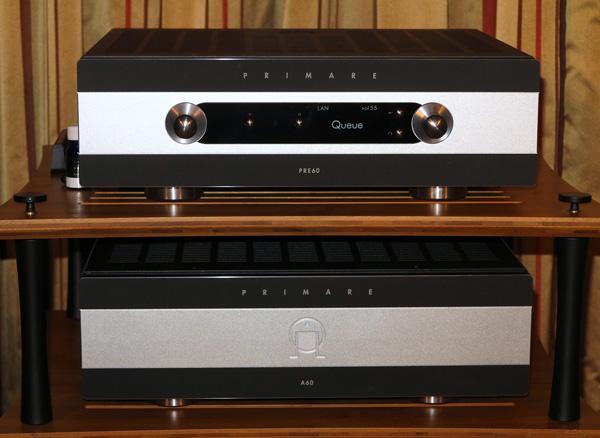 Primare may be known for "affordable products," but the wonderful inner warmth and superb, large images the new Primare PRE60 fully differential network preamplifier/streaming DAC ($10,000) and Primare A60, 300Wpc, fully balanced, class-D stereo amplifier ($10,000) produced on a 24/96 HDTracks download of the third movement of Mahler's Symphony 2 convinced the company to issue its first products at this price point. Of the brief time I had for auditioning, I loved every second of what I heard.
In a system from VANA Ltd that included Vienna Acoustics Imperial Series Liszt loudspeakers, IsoTek EVO3 Sigmas power conditioner and EVO3 Elite power cables, and Transparent Audio interconnects and speaker cables, the Primare equipment excelled.
Boy oh boy, has class-D amplifier technology come a long way since, several years back, I received a class-D amplifier (from another manufacturer) for review that was so colorless, flat, and dull-sounding that I could only listen in short spurts before I cried uncle and pulled it out of my reference system. The review took forever to write because I could only stand to listen to the damn thing for 10 minutes at a time. Primare's A60 is of another dimension entirely.