Krell's new iBias Amps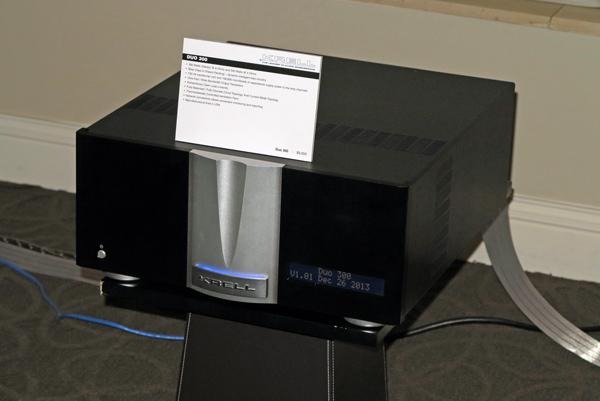 Krell used CES to launch no fewer than seven iBias high-efficiency class-A amplifiers. Called, by the company, "the most revolutionary design change in its 33-year history," the amps consume far less energy than traditional class-A amplifiers. iBias technology also reputedly eliminates crossover distortion, allowing low-level details, subtleties and spatiality to emerge without restricting dynamics. It does so by operating output transistors constantly at full power, so they never shut off, and adjusts power going to them according to demands.
All seven models, including the Chorus 7 200Wpc 7-channel amplifier ($9500) and Solo 575 575W monoblock ($11,250), are built into a 5.25"-high chassis with removable rack-mount ears. All include Ethernet capability, which allows owner and customer service alike to view sink temperature and fan speed, and receive problem alerts. Prices range from the Duo 175 175wpc channel stereo amp ($7500) to the Trio 300 300Wpc 3-channel amplifier ($11,500). Paired with YG Acoustics Sonja 1.2 loudspeakers, the Chorus 7 200Wpc 7-channel amp ($9500) delivered lovely sound on violinist Anne-Sophie Mutter's recording of Robert Schumann's Fantasie.