The Fifth Element #74 Page 2
I asked Vivid's US distributor, Philip O'Hanlon, if he had any ideas that might explain my reactions to the K1. He explained that the additional woofers required a somewhat different crossover design, and that the K1's crossover had benefited from "lessons learned" in designing the B1. He also pointed out that the K1's minimum impedance of 4.8 ohms is higher than the B1's 2.8 ohms, making it an easier load to drive. Ah. Those 2 ohms could really make a difference—and I'm not joking.
I heard a clear difference in the two speakers' bass extension and power in my room. (Vivid claims bass response down to 33Hz, –6dB for the B1, and to 30Hz, –6dB for the K1.) The difference in the speakers' midrange and lower-treble characters was a lot subtler and rather difficult to describe. For whatever reason, and even leaving aside the wonderful added sense of fullness in the bass, I found the K1's sound just that much more tactile and inviting than the B1's.
The Vivid Oval K1 is one of my absolute favorite loudspeakers ever, joining the very short list of Harbeth's P3ESR, Wilson Benesch's A.C.T. (ca 1997), and the Shahinian's original Obelisk and Diapason. But does that immanentize the eschaton for everyone else? Um, not quite.
One area in which others might decide that other speakers better suit their rooms and tastes for similar money is the bass. In that respect, Vivid's line of speakers strikes me as philosophically similar to Wilson Benesch's: At each step up the price ladder, neither manufacturer offers the bass extension, heft, and slam of its US competitors at that price, the chiefest of which is Wilson Audio Specialties. Comparing the published specs, and at roughly the same cost, Wilson's Sasha W/P offers bass extension to 20Hz, –3dB, vs the Vivid Oval K1's 30Hz, –6dB. That's a major difference. Although I haven't had the Sashas here, I spent a very full day and evening with a very well set-up pair at Fidelis A/V in New Hampshire and was extremely impressed.
I don't know how large a factor it is in the divergence in bass "styles" between Vivid and Wilson Audio, but one possible explanation is that walls in US homes are usually of plasterboard nailed to wooden studs, whereas in Europe they're often poured concrete or brick. (Vivid speakers are designed in the UK and built in South Africa.) US rooms also tend to be larger, often much larger. In the typical US home, unless extra care and money are dedicated to wall construction, the plasterboard and the space behind it act as a bass trap, absorbing energy in the 60–80Hz range. A poured-concrete apartment will tend to reflect the bass back into the room. At one point, I'd been told that Wilson Audio had designed special "export" crossovers to take into account this difference in room construction. But I could be barking up the wrong tree. Vivid may offer less bass at each price point than do its US competitors simply because they allocate their costs differently, spending more on their proprietary drivers.
Don't get the wrong impression: Vivid's Oval K1—like the B1, but more so—could play crazily loud and go plenty deep with such "guilty pleasure" tracks as Alannah Myles's "Black Velvet," Al Stewart's "The Year of the Cat," and Jamshied Sharifi's "Tariqat." (All as JA heard here through the B1s; Sixpence None the Richer's "I've Been Waiting" rocked him back in his chair.) It's just that Wilson Audio's $15,000/pair Duette produces about the same amount of bass as the $25,000/pair Oval K1—and in the K1's own price range, Wilson's Sasha outputs a lot more.
Industrial design seems a perennial third-rail issue with Vivid loudspeakers, and the Oval K1 was no exception. I thought that the balance of the K1's masses was more elegant than the B1's. JA's reaction was the opposite, especially in the "Arrest Me" Automotive Red the review pair was flawlessly painted in. Ah well.
Perhaps JA can, down the road, assign the Oval K1 for a full review, with measurements. Or perhaps the new Giya G3 would make more sense. In the meantime, Vivid's Oval K1 is one of the best loudspeakers I have ever heard. If you can afford it, I think it delivers even better value for money than the Oval B1. Bravo.
The Blues on a Lute
Classical crossover albums usually push my buttons, and classical crossovers that sound to me "weird" do double duty. It's one thing for me to joke that my next recording project will be Bartók's Concerto for Orchestra, rescored (in memory of Newell Jenkins) for the New New London Consort of Sackbuts and Cornetts. It's another thing actually to start working on it.
So I was somewhat perplexed to get an e-mail press release about a project seemingly at least as likely to require the help of a mental WABAC Machine (of Peabody's Improbable History fame), if not a real one: Requiem for a Pink Moon: An Elizabethan Tribute to Nick Drake performed in original-instrument style. That's right: dressing up poor, lost 1960s–70s folkie Nick Drake in lace, ruffles, and velvet, and handing him a lute. Lutenist and singer Joel Frederiksen is accompanied by Ensemble Phoenix Munich (CD, Harmonia Mundi HMC 902111).
The idea is inspired, and the execution is heartfelt, sincere, and completely artistic. It was a good call to avoid the temptation to just run through all 28 minutes of Drake's original Pink Moon album. It's also fortuitous that, timbrally, Fredericksen's bass voice is dark chocolate to Drake's soy milk. Tenor Timothy Leigh Evans provides vocal harmonies and counterpoint, as well as solos. The program includes Elizabethan laments by Campion and Dowland, period and earlier sacred music, instrumental music by both Drake and Elizabethans, and one song composed by Frederiksen as his personal tribute. Wow. The hair stood up on the back of my neck as I heard lines of Dowland and Drake overlap in a clever interweaving of Dowland's "His Golden Locks" and Drake's "Place to Be."
The Elizabethan Age was more comfortable than we seem to be with the idea that people have differing temperaments. Knowing that one was predisposed to Melancholy did not brand you as sick; it only meant that you viewed the world differently than your Phlegmatic sibling. Drake's music fits the Elizabethan world perhaps better than it did the world of 1972. A fantastic engineering job, not incidentally.
If Requiem for a Pink Moon is not one of my 2013 "Records to Die For," that could only mean that two plainly superior recordings will soon arrive here. Which is something I think not likely to happen. This is a real work of art, and a voyage of discovery and re-discovery. Most highly recommended. Requiem ëternam dona eis, Domine.
The Source
Bill Evans is a figure of more than purely nostalgic or historical interest. He was more than an earnest but taciturn spinner of Disney-esque waltzes. On the contrary, I think that, in terms of the way the jazz most regular people listen to today is played (by which I mean the territory occupied by Keith Jarrett and Brad Mehldau), Bill Evans's influence has been deeper, wider, and longer-lasting than that of, for example, Miles Davis. Davis might have made the bigger splash, but I think that Bill Evans has had the greater cumulative impact.
I know in advance that these assertions will be controversial. Even back in the day, certain jazz cognoscenti would argue whether Evans was a glorified cocktail pianist or just an ordinary cocktail pianist. Evans himself might not have helped his own case by his disinclination to intellectualize his music, often saying that jazz was simply a matter of feeling.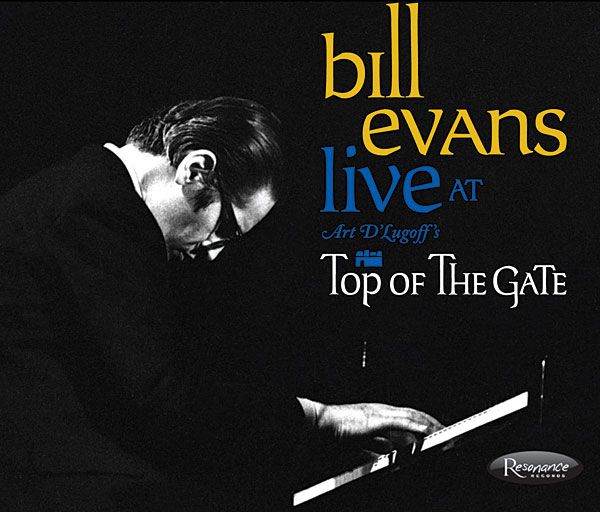 Bill Evans's music severed the last remaining threads binding modern jazz to the part of its heritage that reached back to marching bands on the streets of New Orleans. Evans replaced foursquare marching-band rhythms with subtle and sophisticated rhythmic interplay between the pianists' left and right hands (without question, he was standing on the shoulders of giants—both classical and jazz—in that regard). Evans also replaced the old chords of the songs he played that fit together like Lego blocks with tantalizing open inventions wherein the root of the chord was often only suggested (ditto).
I can't imagine Evans sitting down to play "When the Saints Go Marching In." But if he had, I'm confident that the result would have been both postmodern and tragic. Evans also reinvented the jazz piano trio, elevating the string bass from a rhythm instrument to a melody instrument, while relying on the drummer more to modulate the music's intensity than to keep count of the beat.
So here we have a treasure from the vaults: Bill Evans Live at Art D'Lugoff's Top of the Gate (2 CDs, Resonance HCD-2012, footnote 1). This previously unreleased recording of two sets played the night of October 23, 1968, was recorded for delayed broadcast on Columbia University's FM radio station. By agreement with Evans's manager, Helen Keane, the tapes were broadcast once, then put in a vault. Resonance Records obtained the necessary clearances, and has released a set of 200gm, 45rpm LPs, regular 33.3rpm LPs, CD and digital downloads (www.resonancerecords.org). There's a mini-documentary on YouTube.
The deal was a win/win for Keane and Evans, because this trio lineup, with Eddie Gomez on bass and Marty Morell on drums, was a new one, and they needed a demo tape. Compared to a surreptitious recording made from the audience, this is a fabulous recording. But compared to the iconic Live at the Village Vanguard sessions, especially the Complete boxed set with JVC K2 mastering, perhaps not quite so much. (You may decide otherwise.)
Engineer George Klabin, a student at the time, had to mix live without a soundcheck, so the balance improves during the first few tracks. The real payoffs are several. First is the fabulous playing, especially by Gomez, who is on fire, exhibiting what Evans biographer Peter Pettinger called "hints of healthy aggression mixed with an extroverted lyricism." Next, the set lists are fabulous, including Evans's first recording of "Here's That Rainy Day." Other standouts include two wonderful performances each of "Emily" and "'Round Midnight," and a knockout first trio recording of "My Funny Valentine." The voluminous documentation includes essays by Nat Hentoff and Gary Burton. Highly recommended.
---
Footnote 1: I wrote these remarks long before learning that this set had been selected as the July 2012 "
Recording of the Month
."