The Fifth Element #73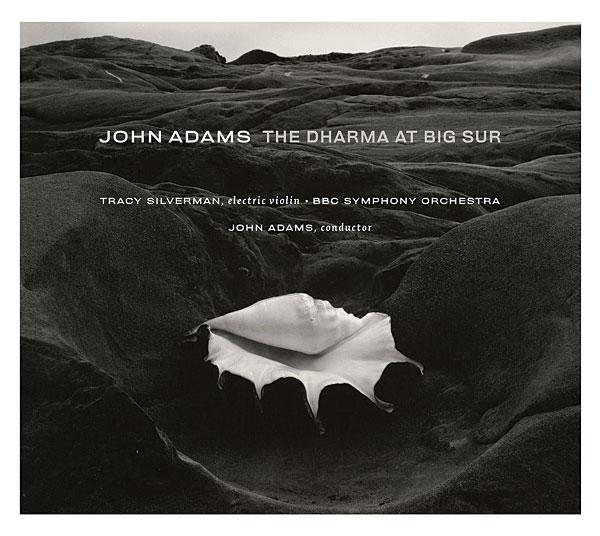 Don't waste yourself in rejection, nor bark against the bad, but chant the beauty of the good.
—Ralph Waldo Emerson
The Fantasy Symphony Season competition, announced in this column in February, has been a smashing success—as far as I'm concerned, it's the most worthwhile write-in competition yet. The 13 winning entries and one hors-concours laureate are posted in the follow-up to February's column on Stereophile's website. The update lists the compositions in each winning Fantasy Symphony Season entry. I created a spreadsheet to determine the most popular composers and works in the winning entries. During that process, I began to suspect that those entries were not randomly representative—there had been (as there should have been) a "selection bias" on my part. But to reveal that selection bias, I had to create a separate, monster spreadsheet of all the non-winning entries. Lots of keyboarding, but the results are enlightening.
I'll share all that info in a minute. The real payoff is not finding out who and what were the "most popular" composers and works in both sets of lists, but in learning about the fantastic orchestral works that (mostly) appeared only once—and not always in a winning entry. I chose the winning entries based on the seasons as a whole, but some entries that didn't make the cut contained remarkable works that were new to me, and that I suspect might be unfamiliar to you. In the bulk of this column I make the cases for some hidden-treasure CDs (and one SACD).
But first, the most popular composers and works from both sets of seasons (the number in parentheses is total number of program entries):
Winning Entries: Top 12 Composers
Shostakovich (15)
Bartók (12)
Berlioz (10)
Sibelius (10)
Prokofiev (9)
Copland (8)
Debussy (8)
Britten (7)
Dvorák (7)
Ives (6)
Ravel (6)
Rossini (6)

Winning Entries: Top 14 Works
Bartók: Concerto for Orchestra (6)
Shostakovich: Symphony 5 (5)
Bartók: Music for Strings, Percussion, and Celesta (4)
Berlioz: Symphonie Fantastique (4)
Britten: Four Sea Interludes from Peter Grimes (4)
Copland: Symphony 3 (4)
Berg: Violin Concerto (3)
Elgar: Enigma Variations (3)
Franck: Symphony in d (3)
Grieg: Piano Concerto (3)
Hindemith: Symphonic Metamorphoses of Themes of Carl Maria von Weber (3)
Ives: The Unanswered Question (3)
Schumann: Piano Concerto (3)
Sibelius: Violin Concerto (3)

Non-Winning Entries: Top 12 Composers
Sibelius (19)
Prokofiev (15)
Copland (12)
Berlioz (11)
R. Strauss (11)
Barber (10)
Bartók (10)
Elgar (10)
Liszt (10)
Shostakovich (10)
Ravel (9)
Vivaldi (9)

Non-Winning Entries: Top 19 Works
Berlioz: Symphonie Fantastique (6)
Chopin: Piano Concerto 2 (5)
Copland: Symphony 3 (5)
Grieg: Piano Concerto (5)
Smetana: Vltava (5)
Bernstein: Candide Overture (4)
Dvorák: Cello Concerto (4)
Elgar: Cello Concerto (4)
Elgar: Enigma Variations (4)
Sibelius: Violin Concerto (4)
Bartók: Concerto for Orchestra (3)
Bartók: Piano Concerto 3 (3)
Debussy: Prelude to the Afternoon of a Faun (3)
Liszt: Piano Concerto 1 (3)
Rimsky-Korsakov: Russian Easter Overture (3)
Saint-Saëns: Symphony 3, "Organ" (3)
Shostakovich: Festival Overture (3)
Strauss: Till Eulenspiegels lustige Streiche (3)
Vivaldi: The Four Seasons (3)
Even a cursory glance at the top of each list reveals my and, to the extent that John Atkinson helped me in the judging, his selection biases. JA's and my selections for winning Fantasy Symphony Seasons ended up being more challenging, cerebral, and austere than the entries that intrigued us less.
The top composer in the winning entries was Shostakovich; among the non-winning entries, Sibelius. I think that says quite a bit: cryptic, ironical Shostakovich vs forthright, openhearted Sibelius. Next down, cerebral and challenging Bartók vs coloristic and accessible Prokofiev. (Bartók was the only composer with two works at the top of the winning entries; he also had two works at the top of the non-winning entries. Elgar was the only other composer with two works at the top of the non-winning entries.)
The top winning-entry work: Bartók's Concerto for Orchestra. The top non-winning-entry work: Berlioz's Symphonie Fantastique. There you pretty much have the selection bias in a nutshell. In my biased opinion, it's a case of truly great music vs catchy tunes. Next down, Shostakovich's Symphony 5 vs Chopin's Piano Concerto 2: Shostakovich's appropriation of the external forms of Soviet "heroic classicism" to express the reality of human suffering vs Chopin's youthful, uncomplicated brilliance.
Perhaps I can funnel the collective energy of Stereophile's readers who are passionate about classical music into reinvigorating orchestral programming from the grassroots up. If you care about orchestral music, please print out, from Stereophile's website, my February column and the winning entries and mail them to your local orchestra(s). (Or e-mail them, but I think snail mail has more impact.) That would be a start. If you can get a local orchestra to program a work that is new to you and that you've fallen in love with, volunteer yourself and your local audio buddies or audio society for viral-marketing activities—such as setting up a half-dozen great headphone rigs at a local shopping mall over a weekend and letting passersby hear a recording of the great but unfamiliar music your local orchestra will be playing next month.
Perhaps our exercise in fantasy will have no impact on real-world concert halls. Regardless, through it I've come to know a treasure trove of great orchestral music. From all of the entries, I have chosen 12 recordings that struck me as representing the optimal balance of novelty and accessibility. They're listed below.
Shopping Tips: Classical-music e-tailer ArkivMusic.com has collected all 12 of these recordings on a special page, with special discount prices: . The product webpages of most of these releases include brief sound samples. Many complete movements are available on YouTube, which is a wonderful resource for learning about unfamiliar classical music. (Although ArkivMusic has a contract with my label, JMR, I don't stand to profit in any way from their giving you a discount on music released by other labels.)
Unfamiliar Treasures!
Puccini: Messa di Gloria, Preludio Sinfonico, Crisantemi "Elegy"
Roberto Alagna, tenor; Thomas Hampson, baritone; London Symphony Orchestra & Chorus, Antonio Pappano
EMI Classics 57159 (CD). 2001. David Groves, prod.; Jonathan Allen, eng. DDD. TT: 60:55
Music doesn't get much more beautiful or accessible than Puccini's non-operatic works Preludio Sinfonico and Crisantemi (Chrysanthemums). The Preludio, Op.1, may be a student work written for an examination (the score for this performance was reconstructed by Pietro Spada), but that student was already "Puccini." His immediately recognizable pastel chromaticism and winsome phrasing create a heady atmosphere of heightened yearning. The bulk of this CD is devoted to Puccini's Messa di Gloria, which strikes me as a bit too much of an omaggio to Verdi's Requiem for my tastes, but I think the CD is well worth it for the other works. And who knows? Puccini's Mass might be just your cup of tea.
Rota: Cello Concerto 2, Concerto for Strings, Clarinet Trio
Alessandro Carbonare, clarinet; Alberto Mondini, piano; Enrico Bronzi, cello, conductor; I Musici di Parma
Concerto 2043 (CD). 2009. Carlo D'Alessandro Caprice, Andrea Maria Panzuti, prods.; Raffaele Cacciola, eng. DDD. TT: 54:26