Engström Monica Mk3 line preamplifier Page 2
The earlier Monica used Russian 6H30Pi double-triode tubes. "Because a lot of the tubes we bought we could no longer match, we switched to new old stock E182CC and sometimes 5687WB, depending upon what we can find. These tubes have nearly the same data as 6H30Pi but are of better quality." Today, the 5687WB tubes are preferred because they're less microphonic than the others. My review sample of the Mk3 Monica uses four NOS 5687WB preamp tubes.
The power supply unit uses ECC83 and 6080WC tubes, one each, newly manufactured by JJ Electronic.
According to Lars, the Monica, which employs Teflon and tin foil capacitors, is a rarely used design included in a booklet from Glassware, a company that makes software for tube amplifiers. "It uses two totem poles in a balanced configuration, with four triode elements in each channel. A totem pole is a kind of push-pull circuit where a single common voltage feeds two tubes. It's a good circuit, with low distortion, high gain, high input impedance, and low output impedance. It is so sensitive to load that it requires a step-down transformer. The load on the amplifier is mainly the result of an internal resistor, and the outside load doesn't affect the amplifier very much.
"Nothing is really new, but the way you put it together creates a unique mix. I don't think the design has been used because it's pretty special and difficult to execute properly. It's a dream circuit that requires quite an even load."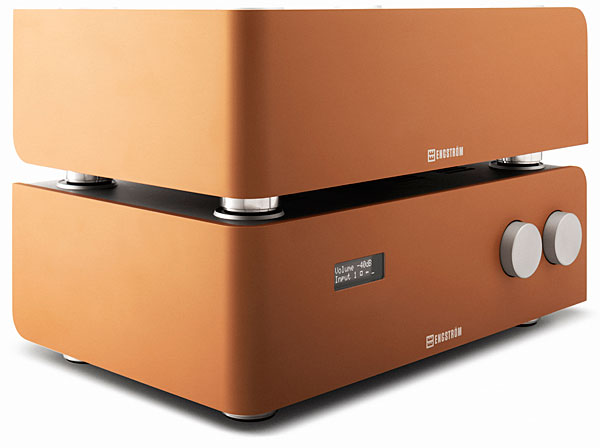 No negative feedback is employed. "An amplifier should have low output impedance," Lars wrote. "This is important to be able to drive loudspeakers or for a preamplifier to drive cables. Low output impedance can be obtained with negative feedback. While negative feedback may look good theoretically, it requires infinite amplification, bandwidth and dynamics. This is not possible. In reality, negative feedback blurs the transients. Instead, we use tubes with low inner resistance." When ordering, customers can specify either 6dB or 12dB (balanced) of gain. (Single-ended gain is 6dB lower.)
When queried about design goals, Lars replied that Engström prefers more of a Scandinavian or German sound that is "detailed, airy, flowing transparent, and very vivid. It needs to be very fast and controlled, not romantic. We prefer to listen to dynamic recordings. None of our products are designed for listening to hi-fi effects; they need to create a musical sensation, with a rightness of tone. I like to almost forget about the music and merge with the flow so the room and everything disappears a little bit and the sound becomes transparent and vibrant. I listen less with my ears and more with my body. I can feel when it's right."
Setup
The Monica Mk3 arrived in a single, easily dismantled wooden crate held together securely by removable plastic clamps. The Monika Mk3 comes with tubes installed. The quality of the tube sockets, I was told, ensures that the tubes never fall out during transport.
Timo gave the okay to plug the Monica Mk3 into the AudioQuest Niagara 7000 power conditioner, which I use with all components unless a manufacturer suggests otherwise. Timo also gave the go-ahead to support the preamp with either the attached ball bearing feet or footers of my choice. After experimentation, I used, under the Monica's analog preamp chassis, the same Wilson Pedestals I use under the D'Agostino and darTZeel preamps. I separated the preamp chassis from its power supply chassis sufficiently to prevent noise contamination. Interconnects were balanced Nordost Odin 2 between the dCS Rossini DAC, preamps, and D'Agostino Progression M550 monoblocks; power cables were also Nordost Odin 2.
Oopsie
Upon delivery, the Monica Mk3 emitted a hum through my speakers, loud enough to make quiet listening impossible. Working with Editor-in-Chief Jim Austin, I tried everything to reduce the hum: cheater plugs, flipped ground switches, new cables, careful placement—even new amplifiers. Following a Zoom conversation with the Engströms, a replacement Monica was sent. The new unit was much quieter. I proceeded with the review with confidence.
Smiling
I proceeded with joy, because everything I heard through the Monica Mk3 elicited from me an affirming yes! Rather than sounding overtly tubey, as in warm, sweet, and mushy, Ms. Monica sounded neutral, color-saturated, and fast. Bass was excellent, and soundstaging was wide, deep, and airy. The only overt indicator that the Monica Mk3 was a tube product lay in the subtle glow and luscious ripeness of its sound.
I began with one of the most colorful issues I reviewed in 2021, the Akademie für Alte Musik's Harmonia Mundi recording of Bach's Brandenburg Concertos (24/192 WAV). The soundstage was ideally wide, the sound beautiful and believably warm, the essential foundation provided by period-instrument cellos and basses full and firm. In the 5th concerto, the recorder sounded heavenly, surrounded by air.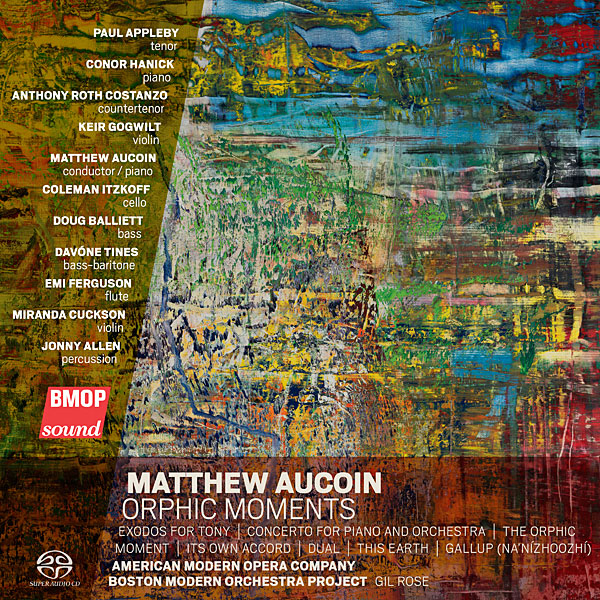 Jumping several centuries, I turned to the Boston Modern Orchestra Project's recording of Matthew Aucoin: Orphic Moments (24/44.1 FLAC, BMOP/Sound, Qobuz), which I reviewed for the March issue, and cued up Exodus for Tony, a searing setting of James Merrill's elegy to his friend who died of AIDS. The Engström nailed the low rumbles at the start of the piece and sang eloquently in all octaves.
I wasn't in a mournful mood, but curiosity led me to the prerelease stereo files of David Chesky's Excommunication Mass (24/48 WAV). I chose "Matthew 2:1 Open the Gates for Him," a tribute to the late Matthew Shepard, the University of Wyoming student who lost his life to anti-LGBTQ violence in 1998 at the age of 21. Metropolitan Opera mezzo-soprano J'Nai Bridges's gospel-like delivery was touching; trumpet soloist Hugo Moreno and the uncredited bass soloist were equally eloquent. In "Ally 1:7 Sing to Your World," the emotion in Brandie Inez Sutton's wonderful soprano bathed me in sadness. The Monica Mk3 does not hold back on emotion.
On another recording I reviewed for the March 2022 issue, the United Strings of Europe's Renewal (24/192 FLAC, BIS-2549), I renewed my love affair with the wonderfully innocent and pure soprano voice of Ruby Hughes. On Osvaldo Golijov's Three Songs for Soprano and String Orchestra, the Monica Mk3 extracted every iota of loveliness from Hughes's marvelous instrument. Ideal dynamics flattered the sound of cello and bass just as much, and strings sang as if only beauty mattered. It came as no surprise that veteran soprano Sandrine Piau sounded gorgeous on "Piangerò la sorte mia" from Handel's Giulio Cesare in Egitto, from Enchantress (24/96 WAV, Alpha 765). If any artist could convince me that there's a way to sing this aria other than the way Beverly Sills recorded it for RCA Victor more than 50 years ago, it's Piau (footnote 5).
Thanks to the Qobuz Stereophile playlist assembled by my fellow writers, I ended up on Martin Garrix's Animals (16/44.1 FLAC, Tidal/Qobuz). Bass on this club track sounded fabulous. Ever one for contrasts, I turned to my latest earworm, the great Cecilia Bartoli's irresistible 2013 performance of Mozart's "Non temer, amato bene," on Unreleased (24/96 WAV, Decca 485 2093), and sat mesmerized by the eloquence of Maxim Vengerov's meaty violin obligato and the presentation's uncanny depth and marvelous dynamics. Then I played it again and whistled my brains out over Mozart's brilliance.
I would have liked to have remained forever in a state of bliss, but a glance at the day's headlines led me to Pt. 1 of Dialog: Ich und Du from January's Recording of the Month, Sofia Gubaidulina's Dialog: Ich und du, The Wrath of God, The Light of the End (24/96 WAV, DG), performed by the Gewandhausorchester under Andris Nelsons. Vadim Repin's violin sounded gorgeous, the background black, and knockout percussion fast, sharp, and correct in timbre.
Lest I get too mired in misery over the human condition, it was on to "Bubbles" (footnote 6), the sense-tickling electronic opening track from Yosi Horikawa's 18-minute EP, Wandering (16/44.1 FLAC, Tidal/Qobuz). "Bubbles" begins with the astoundingly realistic sounds of various balls bouncing and rolling on a clear surface. Imagine yourself trapped in a pinball machine and taking exquisite pleasure in having your brain cells scrambled for five minutes and 47 seconds. To soothe what was left of my consciousness, I headed to Rhiannon Giddens's "Calling Me Home" from They're Calling Me Home (24/96 MQA, Tidal, footnote 7) and enjoyed the soulful strength and beauty of her indomitable voice.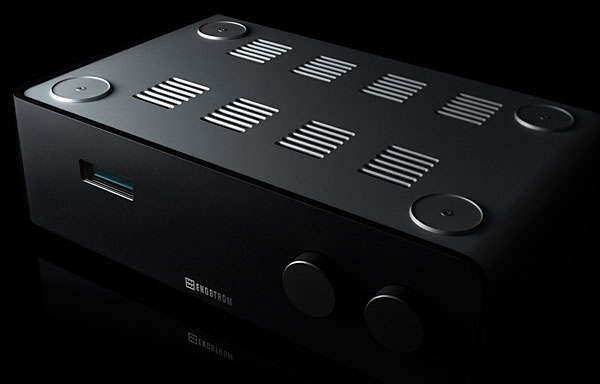 Comparisons
I began to turn equipment off and on, switch cabling, and listen to many of the same tracks on the D'Agostino Momentum HD and darTZeel NHB-18NS preamps. The darTZeel accommodates balanced interconnects, but the designer favors, first, the company's 50 ohm, impedance-matched, BNC-terminated Zeel interconnects and after that the single-ended variety.
Every time I switched out preamps, the differences were consistent. Through my Wilson Alexia 2s, the D'Agostino Momentum HD was the quietest. The darTZeel emitted a soft hiss through the Alexia 2s, and with the Engström a slight hum was audible from the listening position 12' away.
The D'Agostino Momentum HD preamp offers a soundstage that's just as wide and deep as the Engström Monica Mk3's, its attack as fast, its timbre as convincing, its bass at least as strong. But it has a lovely softness at its musical core, more pastels than primary colors.
The darTZeel preamp is something else entirely. Its ability to resolve low-level detail is in a class of its own. Don't even ask how frighteningly real those bouncing balls sound in "Bubbles" or how tempting it is to speculate on the size and composition of each of those different-sounding spheres. Images are more forward than with the Engström and D'Agostino preamps, with less of an airy concert hall halo. The presentation is up close and personal. If you enjoy hearing details that only fine mikes and engineering can capture, the darTZeel can offer a pathway to bliss.
As for the Monica, its tonal saturation and completeness sounded 100% right. Time and again, it offered pleasure upon pleasure. Which preamp is best is a matter of taste and associated components.
Conclusion
Engström's Monica Mk3 preamplifier is as complete a musical instrument as I've ever welcomed to my music room. It doesn't hit you over the head with its strengths; rather, it unfailingly seduces with the inherent rightness of its sound and presentation. Every time I played music through the Monica Mk3, I felt so satisfied as to affirm to myself that, if the responsibility of reviewing for a source as trusted as Stereophile did not impel me to perform an aural dissection in every review, I could easily curl up before the Monica and find myself transported into bliss. It's an expensive class act, but a class act it is.
---
Footnote 5: Note to self: Thanks to prompting from Jim Austin, it's time to listen to the entire album before packing up the Monica Mk3 and shipping it to John Atkinson for measurement.
Footnote 6: Thank you, Steve Zettel.
Footnote 7: Thank you, Jim Austin.