500 Issues And Counting: a Publishing Milestone Page 2
1994 brought the new 10" × 7" format. Reader reactions ran from "my life is over" to "I love you guys." Change is hard, I know. Wes Phillips and Russ Novak joined, and the magazine released Robert Silverman's recorded-live
2-CD concert set
including works by Schumann, Bach, Schubert, and Chopin.
Stereophile Guide to Home Theater
launched in December
. To enable JA's recording jones, the magazine purchased a
Nagra D
, and he began recording selections from the Santa Fe Chamber Music Festival's Summer Concerts for the
Stereophile
label. Los Angeles HI-FI '95 climaxed with a rip-roaring, roof-rending Taj Mahal concert. Sometimes we rock, yes, no, isn't it so?
RL went back to copy editing, and Robert Baird, former editor of CD Review, took RL's place and began writing his back-page column, Aural Robert. Wes Phillips moved from Brooklyn to Santa Fe to join the full-time staff. HI-FI '96 recognized, as JA put it, "the prosperity and the new maturity of the High End at Manhattan's Waldorf Astoria Hotel." Prestigious? Certainly, but the power to the rooms was teetering near You're Kidding Me. Nevertheless, a good time was had by all.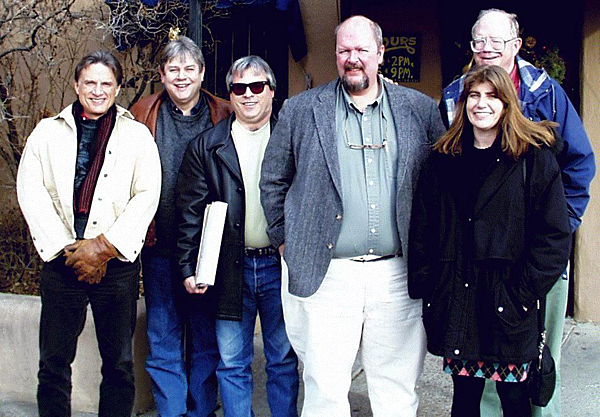 From 1995 to 1997, high-end audio flourished to even greater heights, fueled by Asian sales and producing enormous issue sizes. The subsequent collapse of the Far East market put an abrupt end to that pot o' gold. A number of people left including Corey Greenberg, Mark Fisher, Russ Novak, Robert Harley, Dick Olsher, Don Scott, Guy Lemcoe, Lewis Lipnick, and Jack English. Exodus!
One door closes, as they say: Muse Kastanovich, Kalman Rubinson, Lonnie Brownell, Shannon Dickson, and Bob Reina joined the reviewing crew. Rick Rosen began his popular Rick Visits... column, a peek into musicians' secret lives as audiophiles. Ricou, as Kathleen affectionately called him, was an intense business-software guy and would drop by for a drink and a burrito from Uncle Moe's. We talked audio, art, and life while smoking fine cigars and listening to fine music, of course. He was another special guy who died way too young. One time Rick was giving JA the edge about how RL edited his text. John turned to him laconically and said, "Rick, it's not LIT-tra-thure." Hilarious.
Analog maven and setup-star extraordinaire Michael Fremer joined Stereophile in '95 after what JA called "a lengthy apprenticeship." He began writing his famed Analog Corner column and component reviews. Lisa Astor examined life with her audiophile husband in her bimonthly Astor Place. In December 1997, Stereophile's website went live, the result of months of work by Webmaster Jon Iverson. Jon's a fine man and a good friend, whose work ethic matched John Atkinson's from day one.
1998 was a year to remember. On June 1, Stereophile, Stereophile Guide to Home Theater, and the HI-FI Show were sold to Petersen Publishing. Larry, John, Tom Norton, and Laura LoVecchio stayed on the full-time staff, but many staff members and writers left in the following months, including Ken Nelson, Assistant Publisher Gretchen Grogan, Wes Phillips, Steven Stone, Don Scott, and Muse Kastanovich. On the positive side of the ledger, Chip Stern and Brian Damkroger began reviewing, and I began writing the popular (if I may say) Fine Tunes column about inexpensive ways to get the best sound from your system. Keith Pray also signed up in sales only to become publisher, where he serves today.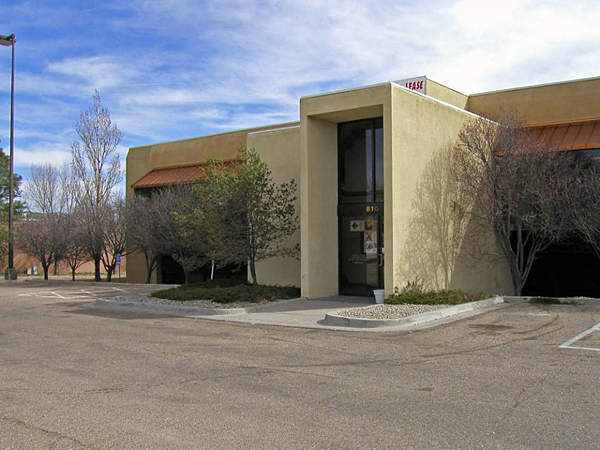 Larry Archibald departed in 1999, as the Petersen Company was acquired by English media conglomerate EMAP, which in turn divested itself of its US properties to Primedia in 2001. At the end of June 2000, Stereophile's editorial offices relocated to Manhattan after 22 years in Santa Fe, and the Guide staff decamped to Los Angeles.
JA hit the Big Apple, where I was already installed, Stereophile's website celebrated its third anniversary, and Stephen Mejias joined the staff as an editorial assistant. After a decade of keeping his ears open, he started writing his The Entry Level column, which attracted younger readers, and especially women, to the magazine.
Those were difficult years for hi-fi publications. Audio magazine closed its doors in January 2000. Stereo Review morphed into the general-interest Sound & Vision. The list of print-publishing casualties included numerous titles, but a few continued on as successful web entities such as Positive Feedback On-Line.
Alas and alack, editorial visions clashed: JGH insisted Stereophile stop reviewing stereo and turn to home theater and surround sound! Uhhh, no Gordon, so in the summer of '99, JGH left the magazine he'd founded 37 years before. I left a few years later, in March 2002, after serving three years on the full-time staff in New York, and wound up at Monster Cable, where I learned the business, something reviewers generally don't do. After 18 months, Noel Lee started giving me the business, so I left and opened Scull Communications, bringing my newly minted PR and marketing skills to the audio industry. Sign here.
John Marks, David Lander, Paul Bolin, and Art Dudley joined Stereophile's writing team, and John Gourlay, the magazine's publisher since October '98, and Jackie Augustine, its executive publisher since the Petersen buyout, demonstrated their commitment to Stereophile's editorial policies. The 2001 and 2002 Home Entertainment shows at the Manhattan Hilton were two of the most successful ever. The magazine continued to release CDs and started investigating high-resolution: SACD and DVD-Audio.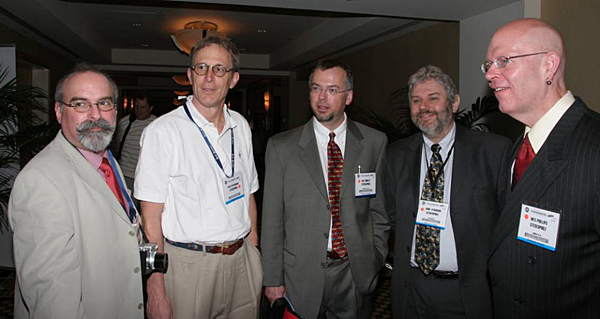 And then it was the Ides of March 2019, and John Atkinson, editor and bedrock of the magazine since 1986, through several generations of corporate ownership, decided to let go of the daily responsibility for producing the magazine. On April 1, 2019, he took on the position of technical editor. Longtime Stereophile contributor Jim Austin strapped himself into the cockpit, opened the throttles, leapt off the runway, and began flying the airship of state. Richard Lehnert retired.
Deputy Editor Art Dudley continued writing columns and reviews and editing the prose of Stereophile's contributors. Everyone was devastated by his passing in April 2020; what a loss.
"I'm deeply honored to become only the third Editor in Stereophile's distinguished history," said Austin, who'd been writing for the magazine for some 15 years. "It's a major responsibility to follow in the footsteps of audio legends like J. Gordon Holt and John Atkinson, and to hold the reins of the world's most important high-end audio magazine. It's an opportunity I relish, though. It's hard to even imagine a job I'd enjoy more."
As a teenager, Jim spent many hours at the Sound Shack, the audio boutique in his hometown of Fort Pierce, Florida. That's where he bought his first serious pair of loudspeakers, Polk Audio Model 7Bs, which he paired with a succession of Japanese receivers and Technics turntables. Later, he earned a PhD in physics and worked for a while as a research scientist. "It was nothing to do with music," Austin says, "but I was an experimental physicist, and I learned a lot about electronics and craft." Still later, he became an editor at Science magazine, where he worked for 14 years, accumulating editing experience.
"Stereophile is a successful magazine," Jim said, "which is remarkable when you consider all the titles that folded or today exist only online. I intend to look for opportunities to make Stereophile better: more engaging, more relevant, and more entertaining, with the best, most insightful writing about music and audio.
"My main objective, though, is to steer a steady course—to keep Stereophile pointed in the direction it has been pointed for decades."
"I will still be on Stereophile's masthead as Technical Editor," John said. "But having worked with Jim for the past 15 years, I know he will succeed in taking J. Gordon Holt's and my magazine to even greater heights. You have the conn, Jim."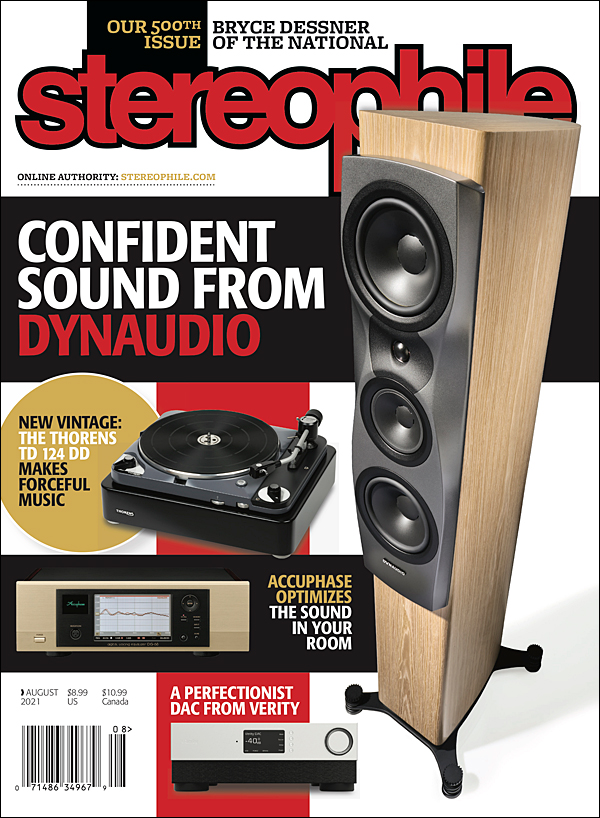 As for me, the nine years I spent at Stereophile were wonderful—until they weren't because of family matters that drove me around the bend. I loved what I was doing, the people I met, and their passion for music. I loved meeting readers; it was always fun when a hand jumped out of the crowd and tugged on my sleeve hoping for a chat.
Huge and heartfelt thanks to John Atkinson for allowing me to find my voice and flourish as a writer. He thinks I was an aspiring writer, but I told anyone who'd listen, no, I can't write. Kathleen said yes you can! I went to a demo at Lyric and wrote it up and sent it to both Stereophile and The Absolute Sound. I heard from Harry Pearson first and made a deal to review, but JA emailed a few weeks later. I soon moved over to Stereophile, where I found my home. I'm also happy to work with Jim Austin from time to time, delivering my message of Peace Baby and If It Feels Good, Do It.
When John first came to our loft to check us out, his advice was simple: Be true to yourself.
Talking to Larry Archibald the other day, it was no surprise when he said, "What am I proud of? That even after the sale, the magazine remained true to itself, and I give John Atkinson full credit for that and the success of the magazine as other publications folded. And I'm proud that everyone who worked with us still likes me!"
Enjoy, everyone, and be true to yourselves.