Why I Can't Stop Being an Audiophile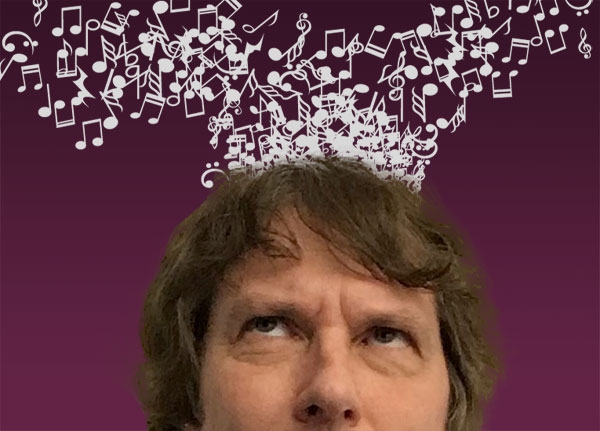 "Why can't you stop being an audiophile?"
The question took me off-guard. It didn't come from one of the usual suspects—a hostile anti-audiophile, or a non-audiophile who simply can't fathom why we should care so much about something as nonessential as sound reproduction—but from Louis, a sharp dressed, goateed, middle-aged man who was known, among his audio repair shop's clientele, for not only his virtuosity as a classical solo violinist, but his expertise—some would say his preternatural ability—in setting up turntables to sound their very best.
Which explains why, on the day he asked me the question, Louis was in possession of my Rega Research Planar 5 turntable. An hour earlier I'd brought it to his shop, where he had partially dismantled and laid it out on his worktable. He was going to equip it with my new Denon DL-103 cartridge and headshell, the aluminum-lithium version modified by Audio Musikraft with ipe-wood inserts, after which he was to thoroughly, meticulously fine-tune my turntable, as only he can.
Despite his stooped, slender frame, Louis's reputation has made of him an intimidating, larger-than-life figure, and in my surprise at his question I responded like a babbling idiot. "It's about the playback equipment, right? It smells good and feels good and has, uh, good shapes." I could feel heat vapors emanating off my face. I was blushing, for heaven's sake. "And the audio, right? Hearing new things. New meanings. All that good ol' audiophile stuff."
At the heart of my blathering clichés was a fact: Nothing I can buy, unpack, and insert into some aspect of my daily life, in any other product category, has the power to make everything seem right with the world to the extent that audio gear can—just as discovering new fragments and meanings of musical art through better sound can still overwhelm me with rapture, wonder, and gratitude.
Louis would have none of it. "Mais non," he said, rising from his stool to point a bony finger at me. "Find me the answer, or I will not return your turntable to you, compris?" Before I could protest, he said, "But! I promise you that once I'm done with it, your turntable will sound better to you than any audio component you've ever heard. Do we have a deal?"
He extended a hand. Grudgingly, I shook it.
Come next day, I thought I'd found the answer to Louis's question. Surely it had to do with the fact that audio was my most consistent companion. I could count on it—count on it more, in some ways, than the people closest to me in life.
Chalk it up to pragmatism. As audio technology has made it easier for me to enjoy better sound quality when, where, and how I want it—to have, in effect, liberated my audio-listening experience—it has made it possible for me to never have to feel completely alone. Wherever I am, at any given time of day, audio has my back. I called Louis to tell him so.
He was not impressed. "Wrong answer, monsieur," he rasped.
I called him early next morning to try my luck again. "Community!" I shouted into the receiver. "Our sense of community with other hobbyists is why we can't stop being audiophiles." I heard a guttural sigh. The line went dead.
Over the next few days, growing feelings of dejection and desperation had me, far more than usual, seeking solace in the process of listening to music through quality hi-fi. Ah-ha! I thought. The answer must lie in how audio makes us feel. Another audiophile cliché, to be sure—except that I could not, at that moment, imagine a better explanation of why we keep listening to and upgrading our hi-fis: A high quality of sound reproduction makes us feel good. And, naturally, what makes us feel good we then crave more of.
Alas, Louis had other ideas. Like a deadeye assassin, he shot me down with a single bullet: "Non!"
I was beginning to lose sleep. My appetite shrank. I picked fights with my wife and children over nothing.
I had finally had enough. Screw the Rega—at this point, more than wanting my turntable back, I needed to know, as soon as I could—for the sake of my sanity and my family's well-being—the answer to Louis's question.
I barged into his shop. He sat cross-legged on his stool facing me, my turntable already boxed up, neatly taped, and sitting next to him on his worktable. I demanded to know the answer.
He cocked an eyebrow. "The answer is scurrying up your windpipe at this instant," he said. "Do you feel it?"
I did. Then it stopped, and my voice took over. "Audio defines me." I paused, wondering if my words would continue without me. They didn't. "Audio has been a part of my life for so long that it is now inseparable from who I am. Audio owns . . ." My bottom lip trembled.
"Sssay it," Louis hissed.
"Audio owns . . . my soul." I burst out in an awkward laugh. "Audio owns my soul!"
There it was, inside me all along—the answer to Louis's question. And, suddenly, it was all over.
"Voilà!" With a sparkle in his eye, Louis handed me my turntable. "It will be the best thing you've ever heard."
I smiled, and nodded appreciatively. I couldn't wait to hook it up.—Robert Schryer