As We Listen, So We Are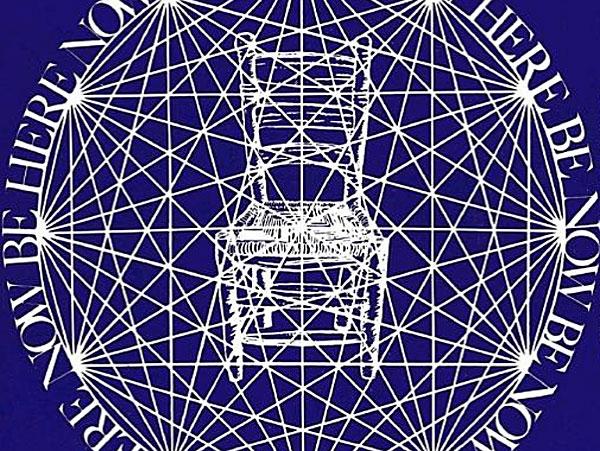 You don't need me to tell you that listening habits are changing. Although those who predict that the end of our beloved home stereo systems is near (footnote 1) have more than a little in common with those who predict the imminent destruction of humankind, there's no question that listening via computers, iPods, and headphones has become the order of the day among a large segment of younger Americans.
We're all familiar with this shift in listening habits. While there's certainly a plus side—more people than ever are listening to music at all hours of day and night—there's also a huge public minus. Between cell phones and iWhatevers, it's no longer easy to pass a slow walker on the street, or even speak to the person next to you; many of them have no idea you're even there. Countless accidents are now attributed to people who, plugged into music, a cellular conversation, or both, walk in front of cars or bicycles blissfully unaware. One of the more horrifying situations I've spied of late is watching young mothers carrying on animated cell-phone conversations while dragging multiple small children across busy intersections, oblivious to oncoming vehicles.
In the San Francisco Bay Area, where I live, a man on a municipal light-rail train recently pulled out a .45-caliber pistol and shot another passenger as he was exiting the train. Although security-video footage revealed that the gun was clearly visible before the shooting—the man had pulled it out of his pocket and waved it about on multiple occasions—not a single passenger noticed; everyone was too consumed with their screens and music.
With the change in music-listening habits from home systems with loudspeakers to portable devices with earbuds has come a shift in music's role in human interaction. When I and many Stereophile readers were growing up, friends would regularly get together to share music. I'll never forget those post-college afternoons and evenings, beginning in the summer of 1967, when we sat in a circle on thrift-store furniture, passed a joint or pipe, and discovered, for the first time, Sgt. Pepper's Lonely Hearts Club Band, Magical Mystery Tour, and Their Satanic Majesties Request. Though it's hard to separate the collective high of musical discovery from the collective high of getting high, there was no question that the catalyst for our camaraderie was music.
For audiophiles of all ages—including those who attend shows and audiophile-society get-togethers, as well as those who love to hang with music-loving friends—this sense of collective ritual remains. With it comes a feeling of belonging that puts in perspective the individual egos that daily run amok on audio forums in futile attempts to legislate personal reality.
Contrast the time-honored ritual of shared listening with our brave new world of personal listening. It seems almost as if we've taken a step beyond workplaces where people plug away in walled-off cubicles; we've now walled ourselves off in public. Our penchant for connectivity has left us strangely disconnected from our surroundings, and from each other.
The ramifications of this switch in listening habits extend well beyond the realm of music. In the 1960s, when we were listening to psychedelic rock and expanding our consciousness on multiple levels, one of the spiritual teachers of that age was Ram Dass, who published his seminal book, Be Here Now (Lama Foundation, San Cristobal, NM) in 1971. The idea was—by means of meditation, personal growth and awareness, and other techniques—to transcend the chatter and fear of the mind so that we could be totally conscious in the present moment, without distraction.
By contrast, today's mantra has morphed from "Be here now" to "Be somewhere else now." Rather than dropping out, we search for the best noise-canceling headphones that will allow us to tune out everything around us as we plow through the present. Instead of sharing music via collective listening as we pass around an illegal joint, we listen privately, share the experience via texting, and pass around illegally obtained files.
I can't be the only audiophile who finds himself disturbed by the replacement of collective ritual with private absorption. Not only have we become so oblivious of one another that we literally, physically crash into each other, we also clash with each other on social and political levels.
While there's always danger in drawing parallels between listening habits and political macrocosms, especially in the space of a single page, I don't think it mere coincidence that our shift from public to private listening, and from collective exploration to private absorption, comes at a time when the dichotomy between what is best for the collective good and the desire for personal gain threatens our very existence. So many people are caught up in their own private realities that they fail to see what lies ahead. This is more than a case of not seeing the forest for the trees; people are now so blind-sighted that they're obliterating trees and forests, to right and left. Even worse, to reference Bob Dylan, their ears are so plugged up, their minds so distracted with gadgetry, that they can't even hear the wind, let alone tell which way it's blowing.
As someone who heartily embraces and reviews computer audio, and who sometimes enjoys music through a wonderful pair of Audeze headphones, I'm hardly a Luddite. Yet I can't help feeling that, to the extent that we abandon collective rituals of listening to music, we sacrifice the sense of connection that binds us together in a social and spiritual whole. While I have no simple solutions to our society's increasing sonic isolation, other than the heartening embrace of vinyl that Michael Fremer is helping to document at AnalogPlanet.com and in his "Analog Corner" column for this magazine, I invite you to spend a day with ears unplugged. As you do, please join me and Stereophile in affirming the sense of connection that comes with gathering 'round the home stereo and sharing in the transcendent mysteries of musical exploration.
---
Footnote 1: See CNN Tech pundit Todd Leopold's "The Death of the Home Stereo System," cited by Stephen Mejias
here
.