Transparent Audio for a New Generation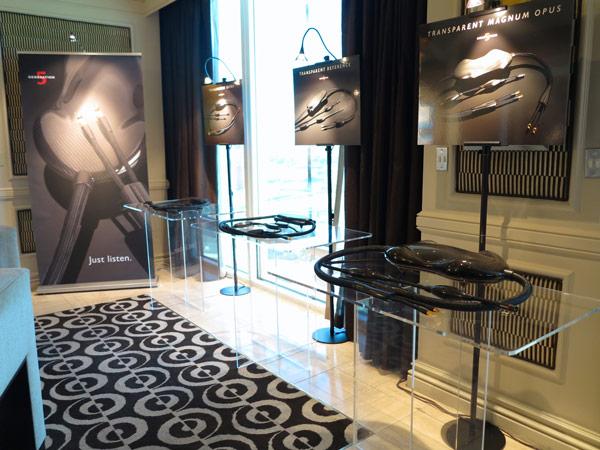 Transparent Audio's new Gen 5 (Generation 5) family of cabling supersedes their MM2 line. With resonance control and network technologies derived directly from their year-old flagship, fittingly called Magnum Opus, Gen 5 includes new cable, new networks, and new network enclosures.
The cables are the result of three years of research and development. Cable construction has changed, and the new modules offer greater stiffness and vibrational damping. Networks, which adjust inductance to help pass all frequencies equally and keep noise out of the signal path, are claimed to be "dramatically more precise," according to Transparent Audio's Product Designer and Operations Manager, Josh Clark. There is also less vibration, better damping, and much better electrical stability. Problems associated with bending and twisting cables have also been addressed.
"We try to make the best cable we possibly can, and use it as an R&D tool," Clark told me. "We make these cables for ourselves, with our goal increased dynamic range. Every cable in our line, which encompasses nine levels, has these improvements, down to the least expensive.
That "least expensive" line really got my attention. As someone who has always considered Transparent Audio cabling among the most expensive out there, I was surprised to learn, for the first time, that their entry-level cabling includes The Link interconnect ($100/pair) and The Wave speaker cable ($220/pair). These, like the rest of the line, are manufactured in Maine.
Gen 5 Opus interconnect starts at $13,000/pair for RCA terminations (XLRs are $22,000/pair), and Gen 5 Opus speaker cable starts at $39,000/pair. Gen 5 XL RCA-terminated interconnects start at $6400, and speaker cable at $17,000. Gen 5 Reference is lower-priced, with RCA interconnects starting at $3200/pair, and speaker cable at $7800/pair.