TAD's Compact Reference. . .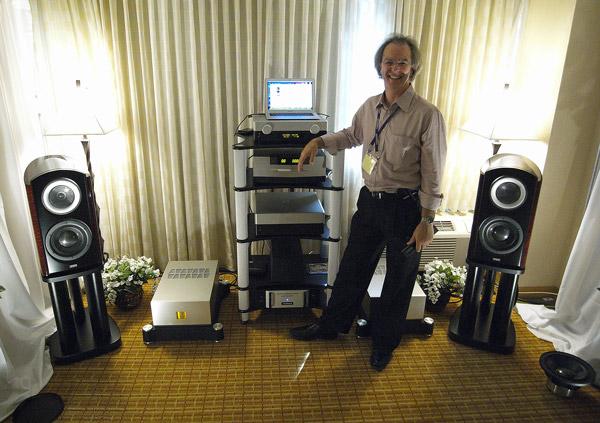 . . . stand-mounted speaker is hardly compact but it
is
a reference. TAD's Andrew Jones was showing off the speaker, which combines a hi-tech coaxial tweeter/midrange array with a port-loaded, high-excursion woofer, with all-TAD electronics, including an asynchronous USB DAC and 600W-into-4 ohms solid-state monoblocks. What did I think of the sound? Well, for that all I will say is that it echoed what I will be writing in my January 2012 review.
On passive show were TAD's new entry-level E1 floorstanding speaker. Scheduled to cost $27,000/pair, the E1 uses a beryllium-dome tweeter and is a more refined development of the Pioneer S1-EX that so impressed Kal Rubinson a few years ago.