Stereophile's Products of 2021 Loudspeaker of the Year
Loudspeaker of the Year
Magico A5 ($24,800/pair; reviewed by Jim Austin, July 2021, Vol.44 No.7 Review)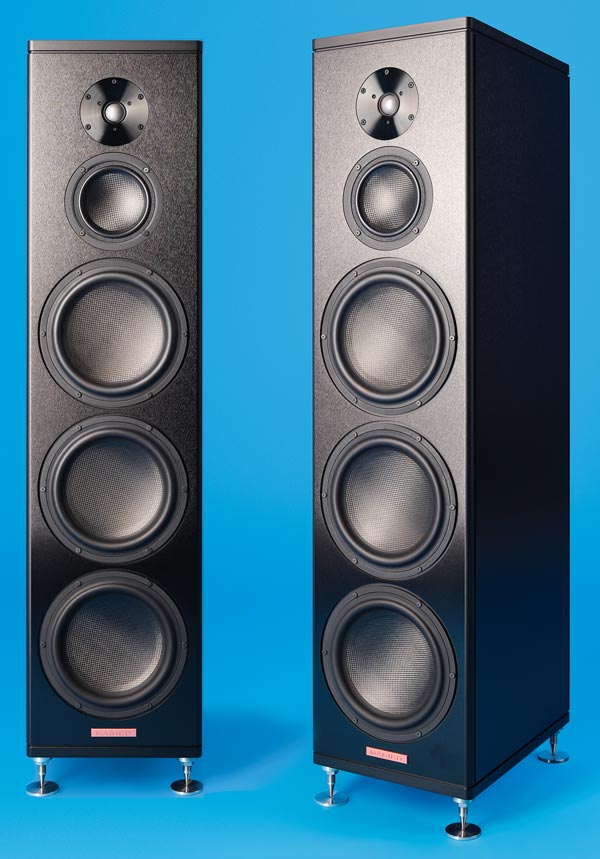 Finalists (in alphabetical order)
Dynaudio Confidence 30 ($21,000/pair; reviewed by Kal Rubinson, August 2021, Vol.44 No.8 Review)
KEF LS50 Meta ($1500/pair; reviewed by John Atkinson, November 2020, Vol.43 No.11 Review)
Klipsch Forte IV ($4500/pair; reviewed by Ken Micallef, September 2021, Vol.44 No.9 Review)
Wilson Audio Chronosonic XVX ($329,000/pair; reviewed by Michael Fremer, May 2021, Vol.44 No.5 Review)
Wilson Audio SabrinaX ($18,500/pair; reviewed by Brian Damkroger, March 2021, Vol.44 No.3 Review)
This is the second year in a row that a Magico product won Loudspeaker of the Year, which may be a first. I don't think I could have predicted this—certainly I didn't—but in retrospect it's not much of a surprise. While the A5 isn't an inexpensive loudspeaker—$24,800 is real money—it's an attractive price for a hi-fi magazine like Stereophile, aspirational but approachable. "The A5 may not exactly be cheap," I wrote in my July 2021 review, "but at circa $65/lb, it costs less than certain cheeses and aged hams, at least at NYC prices, while offering much better sonics than either and with a life- time much longer than any cheese lasts in my refrigerator."
I also appreciated the A5's brute-force physical and visual aesthetic, calling it "imposing. It emanates gravity—that sense of massiveness—in much the way that Egyptian pyramids do, or Alpine cliff faces (although obviously on a smaller scale). Touch it, spend time around it, and you're impressed with its substance."
On a more serious note—that is, sonically—I reported that compared to the Magico M2, which preceded the A5 in my listening room, the larger A5 had considerably more bass for significantly less money. "They were consistently a joy," I wrote. "The Magico A5s could be my musical companions for a long, happy life."
About the Vote
It wasn't close. The A5 won by 10 points over the Wilson Chronosonic XVX—which, I'm thinking, some reviewers simply found too expensive. The Klipsch Forte IV took third, five points behind the Wilson.