Stereophile's Products of 2021 Budget Component of the Year
Budget Component of the Year
KEF LS50 Meta loudspeaker ($1500/pair, reviewed by John Atkinson, November 2020, Vol.43 No.11 Review)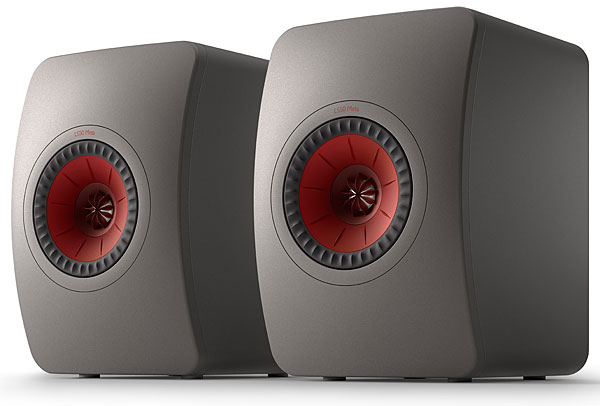 Finalists (in alphabetical order)
Elac Alchemy DPA-2 power amplifier ($1495; reviewed by Jason Victor Serinus, June 2021, Vol.44 No.6 Review)
Elekit TU-8600RS stereo power amplifier ($1785; reviewed by Herb Reichert, May & August 2021. Vol.44 Nos.5 & 8 Review)
NAD C 298 stereo power amplifier ($1999; reviewed by Kal Rubinson, Vol.44 No.6 Review).
Okto DAC8 stereo streaming D/A processor (€1203; reviewed by John Atkinson, February 2021, Vol.44 No.2 Review)
Pro-Ject Debut Carbon Evo turntable ($499 w/tonearm & cartridge; reviewed by Alex Halberstadt, March 2021, Vol.44 No.3 Review)
There's an outstanding, affordable hi-fi system lurking in this category, except for phono preamplification and volume control. But never mind that: Let's talk about the winner. The LS50—a modern reinterpretation of the LS3/5a—has been a remarkable success for KEF. If any loudspeaker that's currently in production deserves to be called a modern classic, it's the LS50.
So what did KEF do? It made it better—not profoundly better, which would be hard to do, but significantly better, enough better to matter. A few changes were aimed at improving dispersion and reducing the (already modest) cabinet vibration—but the main change was the inclusion of a metamaterial for absorbing the backwave of the LS50's Uni-Q driver array above 660Hz. The result: "The Metas painted a transparent window into the recorded soundstage ... with everything I played. I was continually surprised by how recordings I thought I knew well were presented with detail that I had not fully appreciated with the earlier LS50s."
About the Vote
The competition was rugged, but the KEF won easily—is that a contradiction? The KEF finished 11 points ahead of the second-place NAD amplifier, which finished five points ahead of the Pro-Ject Debut Carbon Evo.