Stereophile's Products of 2019 Joint 2019 Components of the Year
Joint 2019 Components of the Year
Mytek Brooklyn Bridge streaming D/A processor ($2995; reviewed by Jim Austin, September 2019, Vol.42 No.9 Review)
Revel Performa F228Be loudspeaker ($10,000/pair; reviewed by Kal Rubinson, February 2019, Vol.42 No.2 Review)
Let's take a moment to savor something nice: One of our two Components of the Year, the Mytek Brooklyn Bridge streaming DAC, costs under $3000—less than the price of a bespoke suit from a Savile Row tailor. And while our other Component of the Year, the Revel Performa F228Be, has a five-figure price, it is so by only one penny. Apart from the almost–four-figure–priced Revel, there are no five-figure products among this year's first-place winners, in all categories. I looked back through the past 11 years of POTY features before fatigue and dizziness set in, and I could not find a prior year in which the same was true.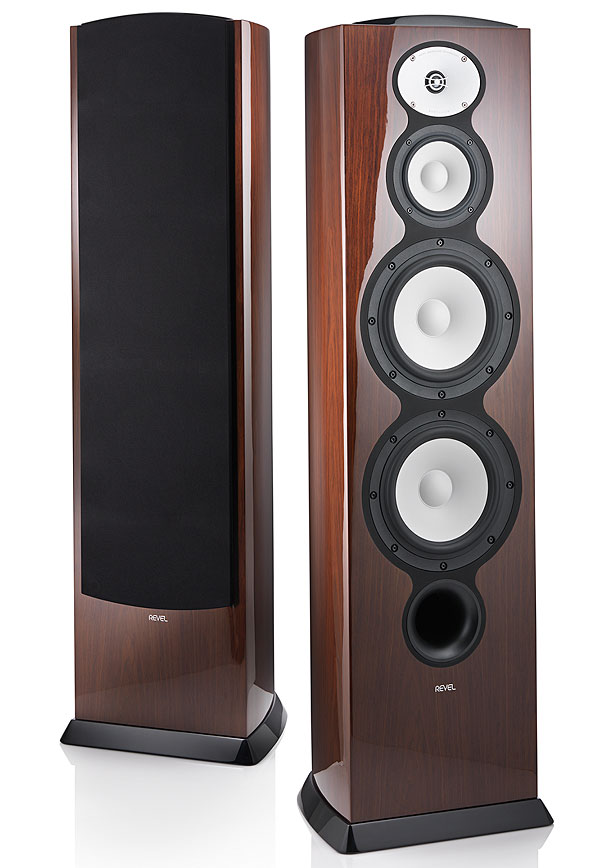 Notes on the Vote
Yes, there was a tie for first place. And no, it wasn't as simple as that . . .
In a sense, although they received the same number of votes, the Mytek Brooklyn Bridge received a remarkable five first-place votes. And although the Revel Performa F228Be accomplished the same thing in the Loudspeaker of the Year category, here its winning total depended on an impressive number of second-place votes and one for third place. Density, density, density.
Likewise, in our tie for second place, the Roon Nucleus+ server received three first-place votes, the Pass Labs XP-22 preamp just one—that and a whole bunch of seconds and thirds.
A mere two points behind our joint second-place winners came our third- place winner, the Benchmark AHB2 power amp. And while the Sutherland Engineering Little Loco didn't place in this category, one has to admit: There's something pretty cool about a phono preamplifier based on an obscure technology coming within striking distance of being named Product of the Year.
Finalists (in alphabetical order)
Benchmark AHB2 power amplifier ($2995; reviewed by Jim Austin & Kal Rubinson, November 2015, October & November 2018, Vol.38 No.11, Vol.41 Nos.10 & 11 Review)
Pass Laboratories XP-22 preamplifier ($9500; reviewed by Jim Austin, June 2019, Vol.42 No.6 Review)
Roon Nucleus+ music server ($2498; reviewed by John Atkinson and Kal Rubinson, August 2018 and March 2019, Vol.41 No.8 & Vol.42 No.3 Review and Review)
Sutherland Engineering Little Loco phono preamplifier ($3800; reviewed by Brian Damkroger, October 2019, Vol.42 No.10 Review)