Stereophile's Products of 2019 Joint Budget Components of 2019
Joint Budget Components of 2019
Magnepan LRS loudspeaker ($650/pair; reviewed by Herb Reichert, August 2019, Vol.42 No.8 Review)
PSB Alpha P5 loudspeaker ($349/pair; reviewed by John Atkinson, October 2019, Vol.42 No.10 Review)
When it comes to Budget Component of the Year, 2019 appears to have been a very good year for loudspeakers. It also appears to have been a very good year for following the advice of Herb Reichert, who reviewed five of the six products mentioned here, and whose judgment was endorsed by so many of his colleagues.
Topping the list this year are two affordable loudspeakers. The brand-new Magnepan LRS (Little Ribbon Speaker), which replaces the company's long-running MMG and its variants, is a 48"-tall panel loudspeaker described by its manufacturer as a "quasi ribbon," as contrasted with planar magnetic. As Herb Reichert noted, and Measurer-in-Chief John Atkinson agreed, the LRS requires greater-than-average care in setting up, and it rewards that care with, in HR's words, "microscopic detail, accurate timbre, and pure-water transparency."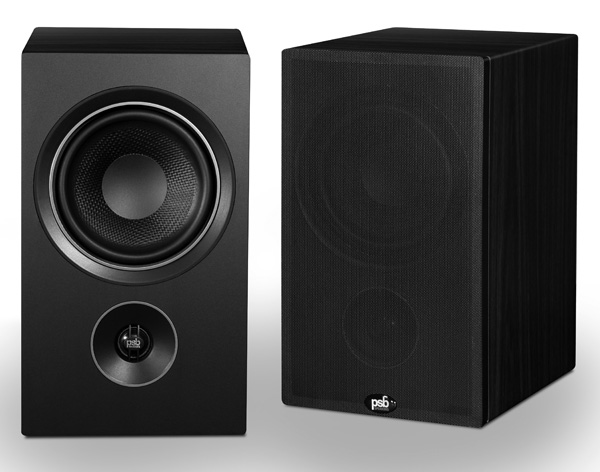 The PSB Alpha P5 is as different from that as different can be: a less-than-a-foot-tall reflex-loaded stand-mounter—stands are not included—with a 5.25" woofer and 0.75" tweeter, the latter unusually sited at the bottom of the baffle. John Atkinson praised the Alpha P5's ability to communicate the essence of music and noted its "excellent" measured performance.
Notes on the Vote
More so than in any other category this year, the gulf between the number of votes received by our two Joint Budget Components of the Year and all the other contenders in that category was enormous. With fewer than half the number of votes earned by our joint winners was the Hana ML moving-coil phono cartridge. A few points down from there, third place was a tie between the KEF LSX wireless speaker system and the Wharfedale Linton Heritage loudspeaker.
Finalists (in alphabetical order)
Hana ML moving-coil phono cartridge ($1200; reviewed by Herb Reichert, August 2019, Vol.42 No.8 Review)
KEF LSX wireless loudspeaker ($1249.99/pair; reviewed by Herb Reichert & John Atkinson, May & June 2019, Vol.42 Nos.5 & 6 Review)
Klipsch Reference Premiere RP-600M loudspeaker ($549/pair; reviewed by Herb Reichert, April 2019, Vol.42 No.4 Review)
Wharfedale Linton Heritage loudspeaker ($1198/Pair; reviewed by Herb Reichert, September 2019, Vol.42 No.9 Review)