Soundsmith's Peter Ledermann: Building, Mastering, and Giving Back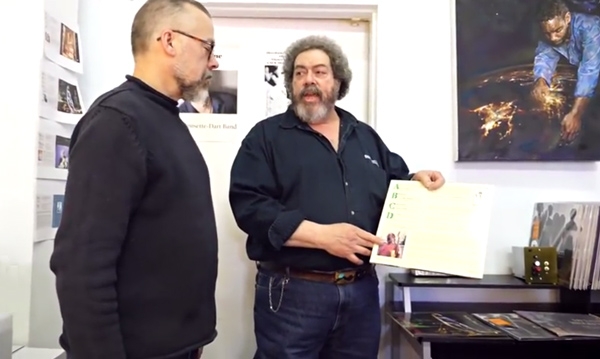 Six weeks ago, Jana Dagdagan and I visited the Peekskill, New York factory of Soundsmith—her first time there, my second. Although I didn't mention this to the company's President and Chief Engineer, Peter Ledermann, the thing that most impressed me during my second visit was how little had changed since my first, in April of 2015. In particular, all but two of the employees I saw at Soundsmith this year had been there during my first visit; that suggests an experienced workforce—no small advantage in the manufacturing of phono cartridges, where the requisite skills are specialized, to say the least—a setting where people feel sufficiently challenged and appreciated that they stick around for years rather than mere months.
And Peter Ledermann's record collection had grown—always a sign of intellectual curiosity, erudition, and just plain good sense, if you ask me—as had his collection of vintage gear. And I admit, not only did covet his Marantz Model 5 mono amplifiers, but during my recent visit I made a lame effort to talk him into selling me his fixer-upper Garrard 401 turntable. But no dice.
Fact is, I reserve the greater portion of my envy—the respectful rather than covetous sort—for his skills. The idea of an American mortal retipping a cartridge remains, to me, so unthinkably out there that I laugh when I consider it; perhaps more so, I envy his ability to run a record-mastering lathe—self-taught, as we learn in this video. But that's just one of Ledermann's many skills, and one he literally gives away, under the auspices of Soundsmith's charitable subsidiary, Direct Grace Records, which you'll also learn about here.
Speaking of skills: This was the last video made for Stereophile.com by the estimable Ms. Dagdagan, our former editorial coordinator. Working with her has been a pleasure and an honor, and I wish her all the best.