Rega's Apheta 2 phono cartridge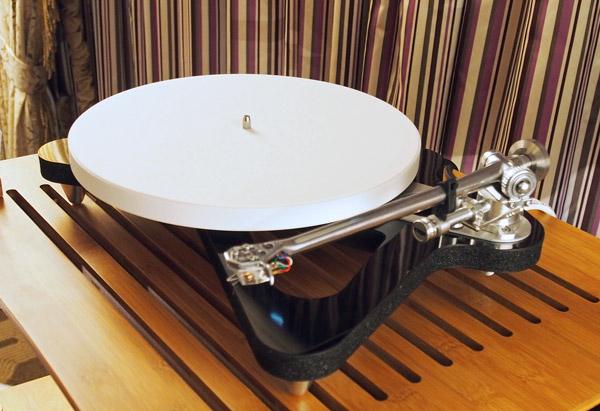 Rega introduced its first low-output moving-coil cartridge, the Apheta, in 2006, but it got mixed reviews, due to a high-frequency peak at the top of the audioband. Rega showed the Apheta 2 ($1895) at CES, mounted on the vestigial RP10 turntable. The Apheta 2 has benefited from some serious production engineering and has a lower moving mass, the latter moving the treble peak higher, to 18kHz or so.
On a system featuring PMC twenty6 speakers, a Rega Osiris integrated amplifier and an Ios photo stage, the Apheta 2 worked sonic wonders with a Boz Scaggs track.
Rega is surfing the wave of the vinyl revival, with more than 30,000 turntables sold worldwide in the past 12 months, mostly the entry-level RP1. Other coverage of the new analog gear shown at CES can be found here.