Records to Die For 2021 Page 5
---
Julie Mullins
---
R.E.M.: Murmur
I.R.S. Records. The I.R.S. Years Vintage 1983, 7 13158 2 (CD). 1992. Mitch Easter and Don Dixon, prods.; Mitch Easter, Don Dixon, engs.; Sig Sigworth, reissue prod.
Before their sold-out stadium concerts there was early R.E.M.—in fine form here. The Athens, Georgia, band's essential elements emerge: Peter Buck's jangly Rickenbacker guitar, Michael Stipe's cryptic lyrics and folk-pop meanderings. Melodies and harmonies are pretty and catchy—some choruses singalong—but they wander intriguingly off-course. Might the title reference Stipe's quasi-unintelligible vocals? No matter. Bill Berry's taut strumming adds punch and energy. Songs like "Perfect Circle" sound sweet as Southern tea. Vulnerability permeates "Shaking Through." The songs are hooky yet quirky enough to transcend basic form and genre clichés. Distilled like moonshine, the quartet's playing has a raw, natural purity. An earnestness and a driving undercurrent hints at what's to come.
Buena Vista Social Club: Buena Vista Social Club
Nonesuch/World Circuit. 79478-2 (CD, LP). 1997. Ry Cooder and Nick Gold, prods.; Jerry Boys, eng.; Bernie Grundman, mastering.
I've never been to Cuba, but this rich slice of musical history hooked me from "Chan Chan"'s haunting opening chords. Reunited virtuosos play bolero, son, and other traditional styles with gusto and flair. Vocals are distinctive, from Ibrahim Ferrer's lively tenor to Compay Segundo's smoky baritone. Potent expression fills the album like cigar smoke in a sultry nightclub. The music is at once sophisticated and earthy: Omara Portuondo and Segundo's sensual "Veinte Años" duet; the stirring, mournful blues of "El Carretero." Laúd, congas, and trumpet transport me to Old Havana.
Yet there's still a sense of timelessness. BVSC's escapist appeal pushed this Grammy winner back into my heavy rotation stack. If layered percussion's snap doesn't make you move, check your pulse.
---
Tom Norton
---
Giuseppe Verdi: Aida
Rome Opera House Orchestra and Chorus, Georg Solti, cond.; Leontyne Price, Jon Vickers, Giorgio Tozzi, Robert Merrill.
Decca Music Group Limited, 483-1490 (2 CDs). Limited Edition, 1962/2017. Richard Mohr, prod., Lewis Layton and Rene Boux, engs.
I would never claim that what turned me into an opera buff was hearing the Triumphal scene from Verdi's Aida for the first time while sitting in my college library's audio listening area decades ago. But it floored me so profoundly that I later acquired the full recording. The audio here is hardly state of the art, and in some ways wasn't so even when recorded in 1962, particularly when conductor Georg Solti's aggressive brass fanfares kick in hard, lean, and bright. But the less stentorian passages are, by contrast, beautifully recorded, with the singers' placement spread wide and deep without unnatural spotlighting. It's annoying that the Triumphal scene is split here between discs 1 and 2. But the opera is so thrilling from beginning to end that none of this matters to me. The singing is consistently superb. A young Leontyne Price showed clearly why this would become the signature role of her long career. This box set includes two CDs (the version reviewed here) plus an audio-only Blu-ray version (2-channel, LPCM, usable only on a Blu-ray player).
Casanova Original Soundtrack
Hollywood Records 2061-62575-2 (CD). 2005. John Richards, Alan Silverman, engs.
It's no secret to those who've seen my earlier R2D4 recommendations that I'm a big fan of film scores. But this compilation of early classical music—mostly from Baroque-era composers that were near-contemporaries of the film's title character—is different than most. Vivaldi, Albinoni, Handel, Rameau, and others are well represented, plus a few period-appropriate additions from current-day composer Alexandre Desplat. The album is a delight from beginning to end and might well send you scurrying to acquire the full works from which these excerpts were gathered. The recording quality here is never less than good, and it's often superb. By the way, the 2005 film itself is a delightful romp, with Heath Ledger displaying surprising comedic flair in the title role.
---
Dan Ouellette
---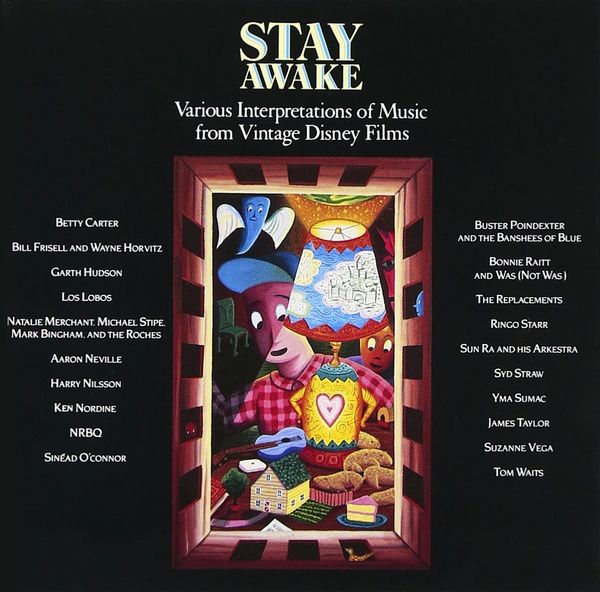 Various Artists: Stay Awake
Various Interpretations of Music from Vintage Disney Films
A&M Records SP 3918 (LP). 1988. Hal Willner, prod.; George Cowan, Bridget Daly, Jeff Lippay, Frank Pekoc, engs.; Joe Ferla, David Glover, mixing.
Extraordinary producer Hal Willner fell victim to COVID-19 in 2020. The veteran SNL music director left behind a remarkable series of visionary homage albums to such heroes as Thelonious Monk and Kurt Weill. But Willner's best project of eclectic taste shines on Stay Awake, his epiphanic tribute to Walt Disney film music. It features top-tier '80s stars like rockers NRBQ followed by jazz diva Betty Carter; pop singer Sinéad O'Connor leading into Sun Ra Arkestra rollicking into the hot track, "Pink Elephants on Parade." Throw in The Replacements, Tom Waits, Natalie Merchant, Bill Frisell, Harry Nilsson, James Taylor, and Ringo Starr, among dozens of others, and Stay Awake imparts sweet dreams.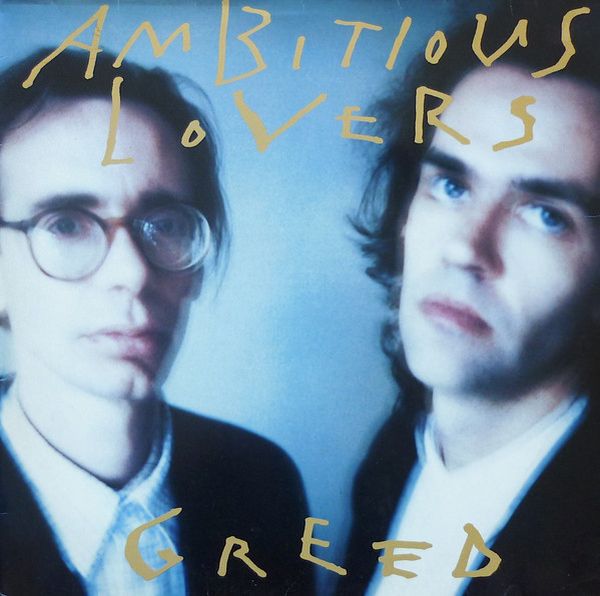 Ambitious Lovers: Greed
Virgin Records 90903 (LP). 1988. Peter Scherer, prod.; Roger Moutenot, eng.
Of three Ambitious Lovers LPs recorded by the wildly creative duo of guitarist/vocalist Arto Lindsay and keyboardist Peter Scherer, 1988's Greed, its second, is the best. It's packed with catchy, sometimes delicious melodies and indelible choruses fueled with an experimental mix of funk, jazz, Brazilian music, hard rock, and sharp synth shards and samples. Ambitious Lovers scores with its inclusive blend: New York's Downtown movement (cameos: saxophonist John Zorn, guitarist Bill Frisell), the Black Rock Coalition (with Vernon Reid), and samba (starring percussionist Naná Vasconcelos) with a festive and unexpected Brazilian percussion jam in the mix. The full-charged "Copy Me" and the soft "Caso" set the pace for this surprising, exhilarating journey.
---
Herb Reichert
---
Sons Of Kemet: Your Queen Is A Reptile
Shabaka Hutchings, prod., composer, lyricist, saxophone; Tom Skinner, drums; Theon Cross, tuba
Impulse!/Verve B0027970-01 (LP). 2018. Dilip Harris, prod., mixer, eng.
Young British saxophonist/bandleader Shabaka Hutchings is the main force behind these incendiary Sons of Kemet compositions, which are intended to remind listeners how British history reflects classist hierarchies and not the diasporic experience of its black immigrants. The album's title alludes humorously to the Reptilian conspiracy theory, but track titles allude humorlessly to who the Queen of England is not. The compositions, which are anchored in Afro-Caribbean rhythms, suggest in their titles alternative queens like Harriet Tubman and Angela Davis. If you have big speakers, my favorite track, "My Queen Is Nanny of the Maroons," will pound your room with wall-bending deep bass.
Chernobyl: Music From The HBO Miniseries
Hildur Guðnadóttir, main artist, composer, lyricist; Sam Slater, Chris Watson, sound effects
DG 483 7225 (CD), 483 7225 (LP). 2019. Sam Slater, Gunnar Tynes, prods.; Simon Goff, Antonio Pulli, Francesco Donadello, recording engs.
I am always aware that my skin has been scarred and corroded by potentially lethal doses of silent, invisible ultraviolet radiation. That awareness was my emotional entry point to the HBO miniseries Chernobyl and its score by Icelandic cellist and avant-garde composer Hildur Guðnadóttir. This intense, mostly electronic (plus Foley, cello, and vocal) sound collage materializes our collective fear of atomic radiation by organizing "atoms" of pure tones into eerily resonant, three-dimensional sound spaces. The emotional effect of these constructions is nearly religious. This high-energy score evokes dread, hopelessness, and dystopian collapse. You'll want a dosimeter.
---
Kal Rubinson
---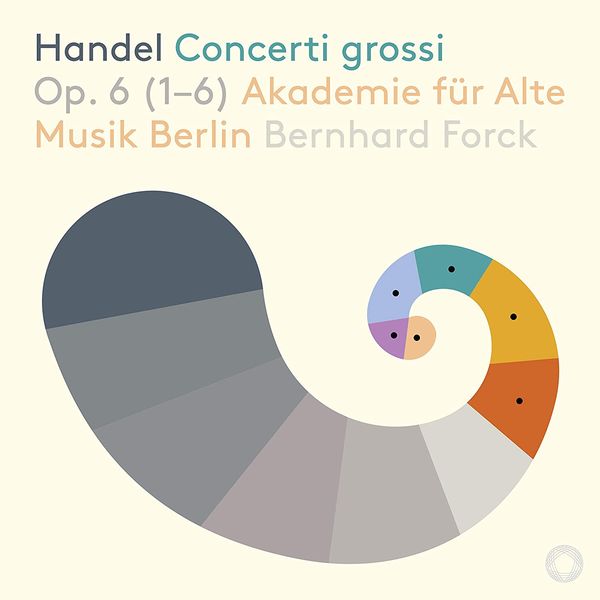 Handel: Concerti Grossi, Op.6, Nos. 1–12, Concerti Grossi, Op.3, Nos. 1–6
Akademie für Alte Musik Berlin with Bernard Forck (Op.3) and Georg Kallweit (Op.6)
Pentatone PTC 5186737, PTC 5186738, and PTC 5186776 (SACD). 2019. Renaud Loranger, prod.; Jean-Marie Geijsen, Karel Bruggeman, engs.
Handel was primarily a composer of theater and church music. The "Twelve Grand Concertos" of Op.6 were his first instrumental compositions; the earlier Op.3 was almost certainly prepared by his publisher without Handel's approval. What we have here is a brilliant explosion of melodies, original or adapted from his Organ Concerti and theater works and those of others. The level of inspiration is consistently high and puts even the delightful Op.3 into the shade.
There have been many wonderful recordings of these concerti over the years, but none exceed these in spirit, pacing, or tonal richness. Moreover, the multichannel recording is superior to all of them in its clarity and balance and in its recreation of a live band in Berlin's Nikodemuskirche. I play these constantly.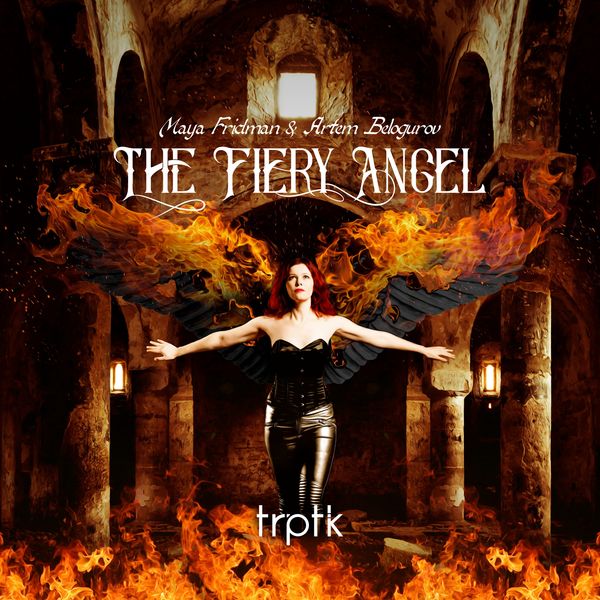 Prokofiev: The Fiery Angel
Maya Fridman, cello and piano arr.; Maya Fridman, cello; Artem Belogurov, piano
TRPTK TTK0009 (DXD download from nativedsd.com). 2018. Brendon Heinst, recording and mastering eng.
Along with his wit and charm, I love Prokofiev's depictions of anxiety and torment, as in the Symphony No.3, which employs melodies and rhythmic themes from his at-the-time-unperformed opera The Fiery Angel. I relish the opera itself for an occasional deep emotional wallow. Fridman compacts all the opera's passion, angst, and veins of sweetness into less than a half-hour of dazzling musicmaking for just two instruments, cello and piano (plus a surprise). Orchestral scale is lost, but the intensity is enhanced by the performance and the immediacy of TRPTK's transparent 5.0, 24/352.8 recording. It is devastatingly realistic.