Records to Die For 2021 Page 4
---
Jon Iverson
---
Great Lake Swimmers: The Waves, The Wake (Acoustic)
Nettwerk (Bandcamp.com FLAC download). 2019. Joe Lapinski, eng., prod.
Sometimes, less is more. Canadians Great Lake Swimmers—really just singer/songwriter Tony Dekker with a cast of characters—released a fully landscaped album with all the lawn ornaments. Then, a year later, GLS realized these songs might shine even brighter in a pared-back setting—hence this "acoustic" version. (The original companion album is also a wonder.) When the material is this strong, a lovingly rendered guitar and voice is all you need. Once described as "Ambient Zen Americana," The Waves, The Wake is perfect for that misty gray day as you sip your Mei Leaf roasted oolong tea.
The Tubes: The Tubes
Mobile Fidelity Sound Lab MFCD 822 (CD). 1975. Alan Peter Kooper, prod.; Lee Rhett Kiefer, Don Seward Wood, engs.
On the short list of iconic '70s rock anthems, "White Punks on Dope," which closes the Tubes' debut album, stands tall. Conceived under the drummer's kitchen table during a San Francisco party in 1972, the tune's title was sparked by a random comment describing a typical Grateful Dead recording session: "Well, they smoked a lot of pot, and they had ashtrays full of cocaine. And it was just a bunch of white punks on dope!" The song grew into a Technicolor stage extravaganza that still closes every Tubes show in a barrage of chaos. Herb Alpert signed the band to A&M, Al Kooper produced the album, The Eagles screamed backing vocals on "WPOD," and the rest, as they say, is hysterical.
---
Anne E. Johnson
---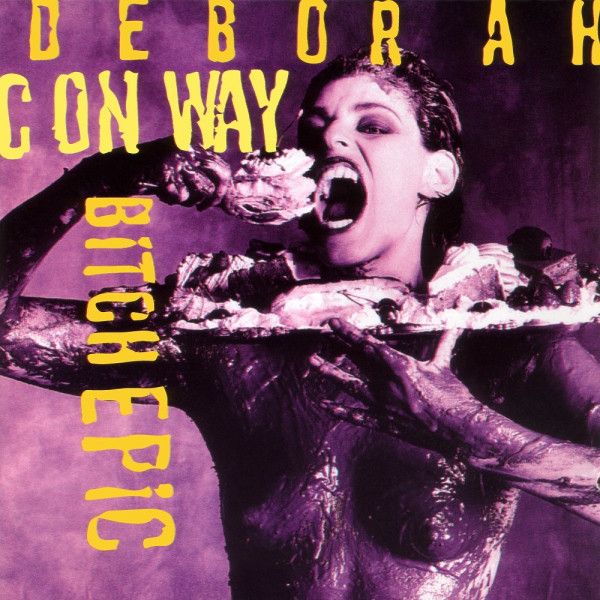 Deborah Conway: Bitch Epic
Mushroom Records (16-bit/44.1 kHz on Qobuz). 1993. Jim Rondinelli, Willy Zygler, prods.; Jim Rondinelli, eng./mix
Deborah Conway is so furious at the state of things that she opens her album in 5/4 time. On Bitch Epic, the Australian singer-songwriter distills rage into music, and the result is catharsis. The songs are jagged and brazen, her voice scraping, and her observations keen, like when she sings "It's been a long time since anyone meant what they said" in the chorus of "Alive and Brilliant." On the heavy rock track "Consider This," Conway harnesses the power of Chrissie Hynde multiplied by Debbie Harry. Then she surprises us with "Today I Am a Daisy," a metrically unmoored poem of wild hope in the face of chaos.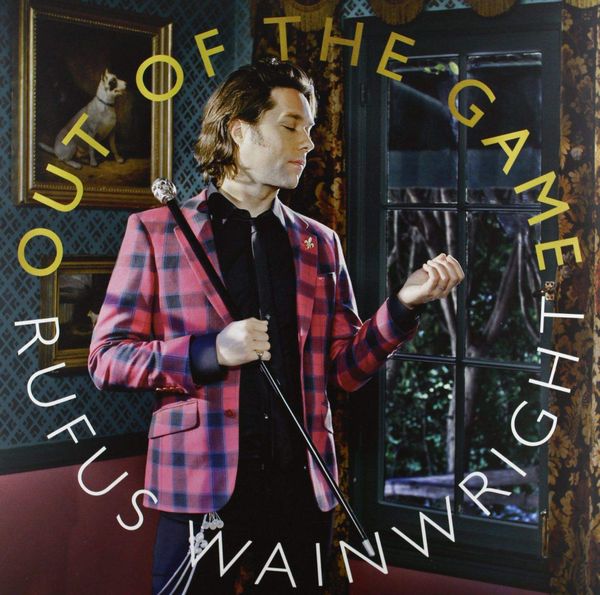 Rufus Wainwright: Out of the Game
Decca Records (16-bit/44.1 kHz on Qobuz). 2012. Mark Ronson, prod.; Alalal, eng.
When life takes Rufus Wainwright through intense experiences, he writes his strongest material. Getting married, having his first child, and losing his mother to cancer all impacted the composing of Out of the Game.
This was meant to be a scaled-down production to counter 2007's baroque extravaganza, Release the Stars. But under the guidance of producer Mark Ronson, the sonic layers kept building, dense yet cool with a '60s flavor, as if the ghost of Esquivel returned to take on serious topics. The contrast between content and presentation is exquisite and satisfying. Best of all is "Montauk," a quiet peek into the future of fatherhood floating over a burbling stream of piano triads.
---
Fred Kaplan
---
Michelle Mulcahy: Suaimhneas
Mulcahy, Celtic harp
Clólar-Chonnacht CICD-189 (CD). 2012. Mulcahy, prod.; Tony O'Flaherty, eng.
I didn't think I much liked Irish music until about five years ago, when my wife and I toured the west coast of Ireland. We happened across music in small pubs and huge festivals, and I discovered the beauty of airs, jigs, and hornpipes and, sometimes, the joy of reels (though too many reels still drive me batty). Michelle Mulcahy was one of the musicians we saw; I'd never heard anyone pluck and strum the harp with such glorious precision. I didn't know precision could be so glorious. I bought this album and have played it hundreds of times since, dozens since COVID-19 struck. It's stirring and mesmerizing, like bathing in salts. And the sound quality is amazing (as it is on many albums from small Irish labels): She's in the room; you hear every slight flutter of the strings and her fingers.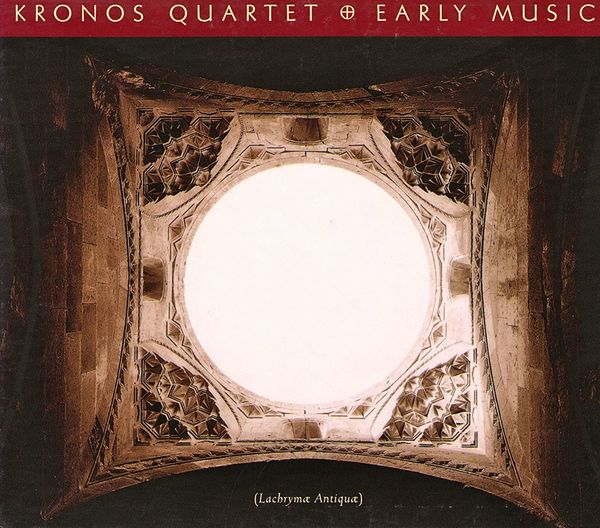 Kronos Quartet: Early Music
David Harrington, John Sherba, violins; Hank Dutt, viola; Joan Jeanrenaud, cello; plus guests
Nonesuch 79457-2 (CD). 1997. Judith Sherman, Kronos Quartet, prods.; Craig Silvey, eng.
I've loved the Kronos Quartet's unique brand of modernism since I first heard them in the mid-1980s. Back then, the fact that they didn't wear tuxedos or play much classical repertoire drove many trad critics to dismiss them as unserious. Decades later, they're universally lauded for transforming the concert-hall landscape to include music of many genres from around the world—much of which Kronos commissioned from composers who are now part of the contemporary pantheon. Early Music is one of their most unusual albums: 21 tracks of music across time, from Hildegard von Bingen in the 12th century to Schnittke and Cage in modern times, plus many in between. They're all interspersed, the ancient songs sounding modern, the modern sounding ancient, all infused with a mesmerizing spiritualism.
---
Sasha Matson
---
Billie Holiday: Lady Day (The Complete Billie Holiday On Columbia 1933–1944)
Sony Music/Columbia Legacy 88697930362 (10 CDs). 2001/2013. Michael Brooks, Michael Cuscuna, compilation prods.
This magnificent 10-CD collection of all of Billie's Columbia recordings was first issued in 2001 (and reissued in 2011); buy this one and not one of the many incomplete compilations in circulation, many with less-than-great sonics. The sound here is outstanding in balancing noise and music, an inherent issue with transfers from 78rpm shellac discs or other surviving pressing parts.
The performances are as great as anything ever recorded. When Teddy Wilson & His Orchestra (which includes Roy Eldridge, Benny Goodman, and Ben Webster) strut into "Miss Brown to You," it's musical heaven time. R2D4? It would be an honor.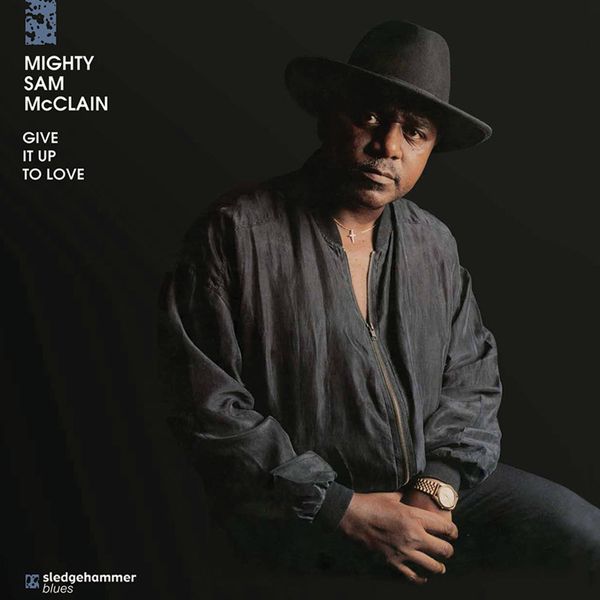 Mighty Sam McClain: Give It Up To Love
Analogue Productions AAPB 1015-45 (2 × 200gm 45rpm LPs). 1993/2020. Joe Harley, prod.; Michael C. Ross, eng.; Kevin Gray, vinyl remastering eng.
Give It Up to Love has been one of my all-time faves since its release in 1993. Producer Joe Harley correctly identified red-clay R&B vocalist Sam McClain as someone whose musical career was due for a new act. The album continues to be an audiophile go-to; this latest issue by Analogue Productions generously spaces out 11 tracks over two 45rpm LPs. The sound was already standard-setting, whatever the format, thanks to engineer Michael C. Ross's superb "get." I can pretty much tell within moments how my system is sounding by hearing a few beats of Mighty Sam's vocals and listening to guitarist Kevin Barry sliding down over the frets at the top of "What You Want Me to Do."
---
Ken Micallef
---
Ella Fitzgerald: Ella Swings Brightly With Nelson
Ella Fitzgerald, vocals; Nelson Riddle, arr., conductor
Verve VG-4054 (LP). 1962. Norman Granz, prod.
Ella Swings Brightly with Nelson finds the ultimate female jazz singer in her late 1950s/early 1960s Verve sweet spot, when she could do no wrong. Her tone honeyed, her phrasing knowing, witty, and fun, Ella swings through one effortless performance after another, including the playful "I Won't Dance," a bluesy "When Your Lover Has Gone," and the soaring "I Only Have Eyes for You." Sure, Riddle takes a bit much from the Frank Sinatra charts he made famous, but no matter: Ella is the star from start to finish.
Sonny Rollins: Rollins In Holland
Sonny Rollins, tenor saxophone; Ruud Jacobs, acoustic bass; Han Bennink, drums
Resonance HLP-9048 (3x LP). 1967/2020. Zev Feldman, Frank Jochemsen, David Weiss, prods.; Fran Gala, Kevin Gray, mastering.
In the liner notes, Sonny Rollins describes his "take no prisoners" musical approach of the period; this galvanic, overwhelming, stupendous triple-LP Record Store Day release stands up to Rollins's other great 1960s albums without reservation. Recorded in the Netherlands live and in the studio, the trio performed without rehearsal and seemingly without a net. Rollins and top Dutch players Jacobs and Bennink fulminate through well-known material from the Gershwins, Davis, Rollins, Rodgers and Hart, and others with profound cohesion, improvisational fury, and considerable grace.