Records to Die For 2021 Page 3
---
Robert Deutsch
---
Ivor Novello: Songs
Marilyn Hill Smith, soprano. Chandos Concert Orchestra, Stuart Barry, cond. Chandos Chan 6677. (CD). 2004. Tim Oldham, prod.; Richard Lee, eng.
We are undoubtedly going through some difficult times and perhaps can benefit from listening to music that provides comfort. For me, this includes songs from the operettas of Ivor Novello. With their sweeping, romantic melodies and messages of hope ("We'll Gather Lilacs," "Someday My Heart Will Awake"), these songs with lyrics by Christopher Hassall provided the war-weary British public with comfort. I think they can do the same for us.
They have a perfect champion in soprano Marilyn Hill Smith. With a clear-as-a-bell voice, she shows great affinity for this material (as does conductor Stuart Barry), particularly on some lovely floating high notes. The sound is nicely ungimmicky.
John Owen-Jones: Bring Him Home
The Welsh Session Orchestra. John Quirk, cond.
Sain SCD 2746 (CD). 2017.
John Owen-Jones is the consummate singer-actor. He's perhaps best known for his Jean Valjean in Les Misérables (at age 26, the youngest to play the role on the West End) and nearly 2000 performances in the title role of The Phantom of the Opera.
Listening to the CD, I was struck by the beauty of his voice. His range extends from baritone to tenor (he sings B-flats with no apparent strain), and he has clear diction and total commitment to the song's meaning. The recording is billed as a "collection of musical favorites," a description that can cover a multitude of sins (how could they know what my favorites are?), but here it's quite accurate. Les Miz is represented (a heartbreaking "Bring Him Home" and "Empty Chairs at Empty Tables"); there are songs from Phantom and the sequel, Love Never Dies, and a hand-picked collection of some of the best songs written for the musical theater in the last 30 years or so. On "For Good," Owen-Jones is joined by Ruthie Henshall, and on "Pretty Lady" by Michael Ball and Bryn Terfel—talented company. Sound quality is fine.
---
Tom Fine
---
Duke Ellington Meets Coleman Hawkins
Duke Ellington, piano; Coleman Hawkins, tenor saxophone; Ray Nance, cornet/violin; Lawrence Brown, trombone; Johnny Hodges, alto saxophone; Harry Carney, baritone saxophone/bass clarinet; Aaron Bell, bass; Sam Woodyard, drums
Impulse!/MCA IMPD-162 (CD). 1962/1995. Bob Thiele, orig. prod.; Michael Cuscuna, reissue prod.; Rudy Van Gelder, eng.
Many great moments have been recorded at Van Gelder Studio in Englewood Cliffs, New Jersey, but this album is my favorite. It's a perfect presentation of the Ellington sound stew with sonic hot sauce on top from Coleman Hawkins. Producer Bob Thiele set the session up, stood back, and let the magic happen. When Hawkins enters the "Mood Indigo" musical cloud, a holographic sax man appears from the right speaker. Close attention should be paid when listening to this album, preferably in dim lighting. And remember to have fun, because it's all about the joy of musical mastery.
Muddy Waters: Hard Again
Muddy Waters, vocals; Johnny Winter, guitar; James Cotton, harp; Pinetop Perkins, piano; Bob Margolin, guitar; Charles Calmese, bass; Willie "Big Eyes" Smith, drums
Epic/Legacy EK 86817 1977/2004 (CD). Johnny Winter, orig. prod.; Al Quaglieri, reissue prod.; Dave Still, eng.; Joseph M. Palmaccio, remastering eng.
A founding father of the electric blues, Muddy Waters made a new start in the mid-'70s and birthed this classic. Recorded live in the room, it bursts from the speakers like an electric tsunami. At age 63, Muddy threw down a mark to all other bluesmen that he was far from done: He hereby set the tone for the harder blues preferred by a younger generation raised on rock. Soundwise, it is hardly "audiophile" or subtle. This is raw electric blues coming at you like a hell-bound train. Listen loud, on big speakers, and you will not sit still.
---
Michael Fremer
---
Smetana: Má Vlast
Jakub Hruša/Bamberger Symphoniker
Accentus Music ACC40482 (3 × 45rpm 180gm direct-to-disc LPs). 2020. Paul Smaczny, Rainer Maillard, prods.; Sidney Claire Meyer, eng.
Czech-born conductor Hruša and the Bamberg Symphony, an orchestra with roots in Prague, perform an uninhibited, grand, sweeping performance of Czech-born Smetana's patriotic "My Country" recorded direct to disc. The recording system included a pair of main microphones plus two support mikes, delivering signal into a vintage analog mixing console and lathe turning at 45rpm. Spectacular dynamics, timbral richness, transparency, and vivid imaging—plus the fact that it's vinyl-only and limited to 1111 copies—make this by any definition a record to die for. Everyone knows the melodic "Carul cu Boi" (Cart and Oxen, based on a Moldavian folk song), which is also used for "Hatikvah," the Israeli national anthem.
Leonard Cohen: Songs Of Leonard Cohen
Columbia CS 9533 (LP). 1967. John Simon, prod.; no engineer listed.
"A lot of rock'n'roll singers were boys," producer John Simon told me back in 2013—you can find the interview on the AnalogPlanet YouTube channel—"but Leonard was a man." A sick John Hammond had turned over the production reins for Cohen's Columbia debut to Simon, who also told me he "always wanted to make records that took you on a good trip." This one, at first not a Cohen favorite because he found it overproduced, does that. Packed with Cohen classics like "Suzanne," "So Long, Marianne" and many others, it's a trip best taken on an original Columbia "360 Sound" pressing.
---
Kurt Gottschalk
---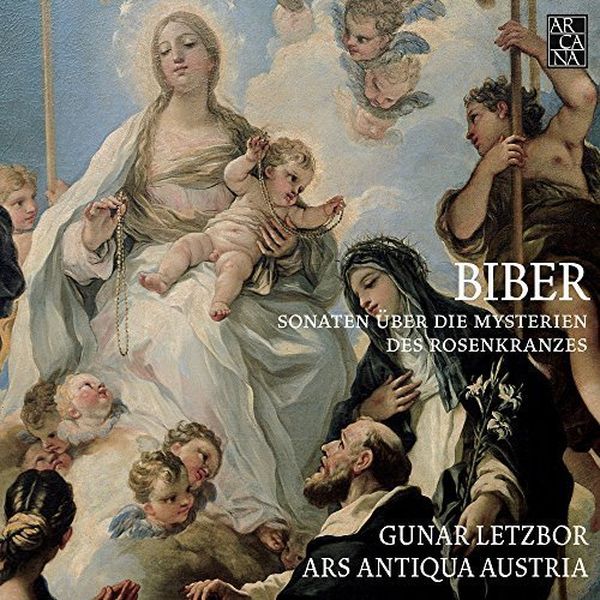 Gunar Letzbor: Biber Sonaten Uber Die Mysterien Des Rosenkranzes
Heinrich Ignaz Franz Biber, composer; Gunar Letzbor, violin; Michael Oman, viola da gamba; Uli Fussenegger, double bass
Arcana A 381 (CD). 2015. Klaus L. Neumann, Michel Bernstein, prods.; Charlotte Gilart de Kéranflèc'h, eng.
Violinist Gunar Letzbor deserves Glenn Gould levels of acclaim for his recording of H.I.F. Biber's "Mystery Sonatas." Like Gould, he'd be subject to the concomitant criticism, but he would survive, no doubt, with a pure heart and a just mission. He brings to Biber's set of sonatas all the devotion and (crucially) fluidity that Gould gave the Goldbergs. On top of the ebb and flow of tempo, Biber's scordatura tunings set the music in a golden haze, perfect and slightly inscrutable. It's a breathtaking set.
And it demonstrates again that the baroque regimen needn't be a hard-and-fast rule.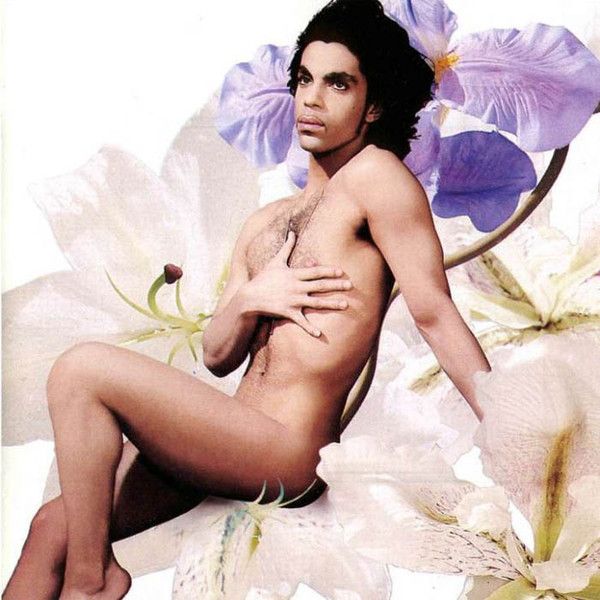 Prince: Lovesexy
Paisley Park 9 25720-2 (CD). 1988. Prince, prod.; Prince, Joe Blaney, Eddie Miller, engs.
Prince's remarkable high in creativity, popularity, and productivity that began with the Purple Rain movie, album, and tour ended four years later with what sadly is not remembered as his most brilliant album, Lovesexy. (After Lovesexy, he would stumble and wander but still continue to be better than anyone else.)
Infectious grooves and impossible rhythms, catchy pop, and yearning gospel all come to a head in the remarkable "Positivity." In the last two minutes of the song, every 20 seconds suggests another entire song, culminating in a sonic baptism: a mid-tempo rhythm track, a piercing guitar, and more ideas than the master, then not quite 30 years old, could contain.
---
Larry Greenhill
---
Eriks Ešenvalds: Translations
Ethan Sperry, conductor; Portland State Chamber Choir, choir; Kate Ledington, Maeve Stier, sopranos; John Atkinson, Doug Tourtelot, engs; John Atkinson, mastering; Erick Lichte, prod.
Naxos 8.574124 (CD, auditioned as 24/96 WAV).
In June 2020, Stereophile selected Translations, an album of choral works by Latvian composer Eriks Ešenvalds, as recording of the month. JVS called the choral album "equal in quality to the finest I've heard on record" and described its sonic quality as "exemplary." I second Jason's impressions. My two favorites include the title track, which features extended choral tonalities and shimmering singing handbells played like Tibetan singing bowls. The second is "In paradisum," which produces a ravishing but wordless choral tapestry behind the solo instruments, its vocal tonalities shimmering subtly and changing, making it the most beautiful choral recording I've encountered.
Hans Zimmer and Benjamin Wallfisch: Blade Runner 2049 Original Motion Picture Soundtrack
Simone Vitucci, cello; Tristan Schulze, cello, vocals; Owen Gurry, guitars; Avi Kaplan, vocals; Chas Smith, exotic instruments
Alcon Sleeping Giant (ASG) Records 19075803092 (2 CDs). 2017. Ashley Culp, Kayla Morrison, Michael Hodges, prods.; Chuck Choi, Ghian Wright, Alan Myerson, Eric Boulanger, engs.
Blade Runner 2049's opening visuals employ the power of minimalist photography to disorient. The backgrounds use featureless pastel colors with cloudless skies and no horizon line. The soundtrack composed by Zimmer and Benjamin does the same. "2049" opens with massive bass pulses followed by reverberant chords that play into a wide and deep soundstage with eerie echoes and distant, dreamlike New Age synth chords. The "Blade Runner" track continues the trancelike synthesizer melody complete with shimmering highs and sustained bass pulses The opening track of disc 2, "Pilot," combines percussion, cymbals, and moaning synth notes. Recordings from the past—like Frank Sinatra's "One for My Baby (and One More for the Road)" and Elvis Presley and the Jordanaires' "Can't Help Falling In Love"—convey a back-to-the-future disorientation. Where Zimmer's previous soundtrack, for The Dark Knight, delivered chaos and disintegration, his Blade Runner 2049 score reflects emptiness and loss. It is every bit as compelling.