Records to Die For 2017 Page 3
---
Jana Dagdagan
---
Kidkanevil & Daisuke Tanabe: Kidsuke
Project Mooncircle PMC107 (2 LPs). 2012. Gerard Roberts, Daisuke Tanabe, Rod Buchanan-Dunlop, mix; Sven Friederichs, mastering. AAA. TT: 46:27
I first fell in love with the UK's Kidkanevil (Gerard Roberts) and Japan's Daisuke Tanabe separately, while scouring a massive list of Red Bull Music Academy artists. Discovering their collaborative project Kidsuke turned my entire world upside down. Combine Kidkanevil's driving hip-hop feel with Tanabe's supreme intricacy, and the result is an unparalleled beat-driven offering. Their driving forces of shy sensitivity and strong melodies are especially evident in "The Other Day We Thought of Our Friends . . ." Kidsuke's unique soundscape pulls at the otaku in me who grew up on video games, animé, and wind-up toys, re-creating a pixelated childhood world on the border between the delicate and the bold.
Bibio: Silver Wilkinson
Warp WARPLP235 (LP). 2013. Stephen James Wilkinson, prod.; Guy Davie, mastering. AAA. TT: 48:54
Silver Wilkinson is a downtempo electro-pop dream. It's comfortingly acoustic, with the subtle kick of electronic echo. Bibio, aka Stephen James Wilkinson, recorded most of the album in his home studio, but also incorporated samples recorded in his sunny garden using a 12-string guitar, MPC sampler, microphone, and a cassette recorder. The last track, "You Won't Remember," is a beautifully melancholy composition that will stab you in the heart-wrenching vein reserved for the likes of Elliott Smith and Nick Drake. Layers upon layers of chill, gentle, atmospheric samples come together to form what I think is Bibio's best album.
---
Brian Damkroger
---
Georg Solti: Venice
Works by Offenbach, Ponchielli, Rossini, Verdi
Georg Solti, Orchestra of the Royal Opera House, Covent Garden
RCA Living Stereo LSC-2313 (LP). 1959. Michael Bremner, prod.; Kenneth Wilkinson, eng. AAA. TT: 54:21
I admit it: The original attraction of Venice was the sound of the London Underground—which, I kept reading in equipment reviews, was audible. Whenever I tweaked my system or bought a new component, I listened to Venice over and over, painstakingly assessing how clearly I could hear the subway. But somewhere along the way I noticed that I was listening to the music. I began humming the excerpts from La Traviata, and still do—but I love all of this music, from beginning to end. Reissues and releases of Venice have appeared over the years, some of them excellent, but it's this original RCA Living Stereo LP that I'll die for.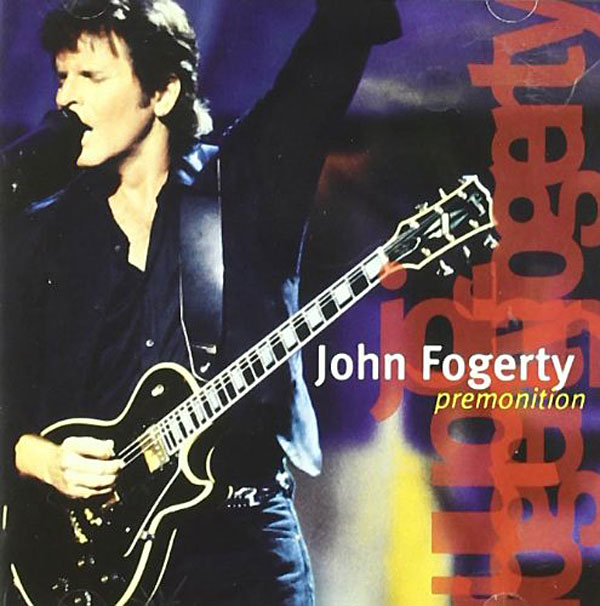 John Fogerty: Premonition
Reprise 46902-2 (CD). 1998. John Fogerty, prod.; Elliot Scheiner, prod., eng., mastering; David Nottingham, eng.; Stan Ricker, mastering. DDD. TT: 68:33
For those of us too young to have heard Creedence Clearwater Revival live, Premonition was a gift from the gods, and nothing at all like some nostalgic bone thrown to true believers. It was John Fogerty stepping back onstage and picking up right where he'd left off. Somehow dodging the passage of time, both he and his songs were as strong and powerful as they'd been 25 years earlier, and the band he'd assembled sounded like nothing so much as a better CCR. Premonition is a perfect mix of material from across Fogerty's career, and the sound is as good as a live rock record gets.
---
Robert Deutsch
---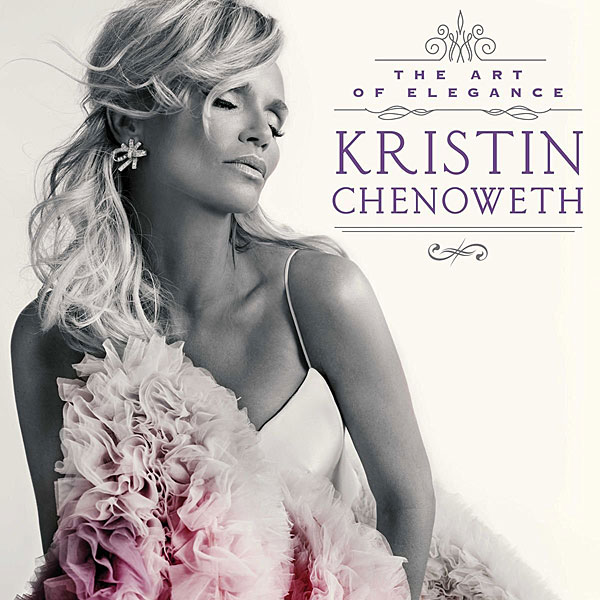 Kristin Chenoweth: The Art of Elegance
Concord CRE00148 (CD). 2016. Steve Tyrell, prod.; Jon Allen, Nick Cavalieri, Frank Nadasi, Woody Woodruff, engs. DDD. TT: 50:50
For any singer, doing a recording of classic songs from the Great American Songbook is at once enticing and daunting: enticing because these are wonderful songs, daunting because they've been recorded so many times by so many great singers. Kristin Chenoweth was up to the challenge. In this album's liner note, she says that "this particular group of composers and lyricists has spoken to me my whole life."
Listening, I can well believe it. Her love of this music is evident in her performance of every song. She has the voice and technique to do just about anything she wants, but while the technique allows her to sing long phrases without taking a breath, she's able to put technique aside and sing from the heart. She gets great support from conductor Alan Broadbent's arrangements, which sound fresh without trying to sound "different." The sound quality is topnotch, placing Chenoweth's voice front and center, as it should be, but in effective balance with the accompaniment.
She Loves Me: 2016 Broadway Cast Recording
Jerry Bock, music; Sheldon Harnick, lyrics; Larry Hochman, orchestrations; Paul Gemignani, musical director
Ghostlight 84502 (CD). 2016. Kurt Deutsch, prod.; Lawrence Manchester, eng. DDD. TT: 67:17
Theater critic Peter Filichia describes She Loves Me as "the platinum show in the Golden Age of Musicals." I heartily agree. I never tire of seeing it—most recently, the 2016 Broadway revival that was the basis of this recording. I not only have all five audio recordings of She Loves Me, but a treasured VHS tape of the BBC's 1978 TV production, broadcast on PBS.
Although I admire and enjoy listening to all of the recordings of She Loves Me, for me this newest one is now No.1. Laura Benanti and Zachary Levy comfortably inhabit the roles played by Barbara Cook and Daniel Massey in the 1963 original; Gavin Creel successfully emulates Jack Cassidy's charming cad, Kodaly, and Jane Krakowski gives unexpected depth to the lovelorn Ilona. And Paul Gemignani conducts with a lilt that evokes the Hungarian-Viennese operettas of Lehár and Kálmán. Excellent sound.
---
Art Dudley
---
Hank Mobley: Mobley's Message
Hank Mobley, tenor saxophone; Jackie McLean, alto saxophone; Donald Byrd, trumpet; Barry Harris, piano; Doug Watkins, bass; Art Taylor, drums
Prestige 7061 (LP). 1956. Bob Weinstock, prod.; Rudy Van Gelder, eng. AAA. TT: 41:47
Electric Recording Company ERC023 (LP). 2016. Pete Hutchison, reissue prod.; C.J. Potter, G.D. Davie, reissue engs. AAA. TT: 41:47
Less a landmark in innovation than a compelling snapshot of mid- to late-1950s hard bop, Mobley's Message predates the tenor saxophonist's more famous Soul Station and offers an interesting contrast of styles between bebop musicians Donald Byrd (trumpet) and Barry Harris (piano) on the one hand, and the more laid-back Mobley on the other—a distinction especially evident in the group's performance of Charlie Parker's "Au Privave," with Jackie McLean guesting on alto sax. But the real standouts are an inspired reading of Thelonious Monk's "52nd Street Theme" and the up-tempo Mobley original "Alternating Current." That said, Art Taylor's drumming in "Bouncin' with Bud," captured in vivid, impactful mono sound by the late, great Rudy Van Gelder, may itself be worth the asking price, which, in the case of the wonderful-sounding ERC reissue, is considerable: ú300, in a limited edition of 300 copies. Mobley's Message has been reissued on LP before now, in both the US and Japan, but this all-tube British version would seem to stand alongside the original as an investment.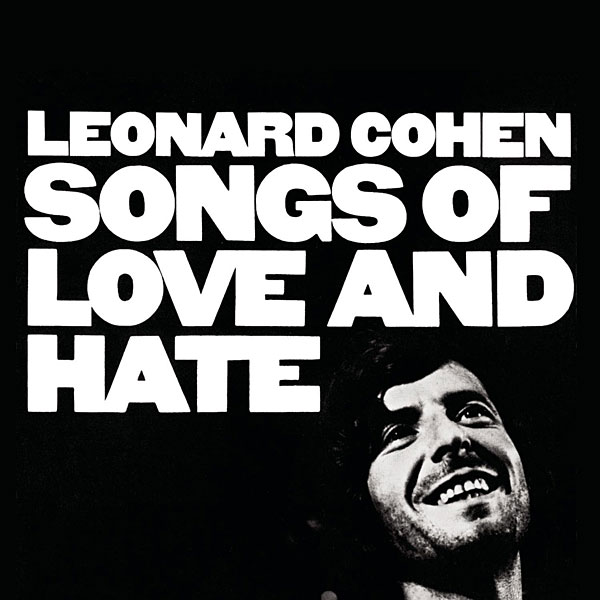 Leonard Cohen: Songs of Love and Hate
Columbia C 30103 (LP). 1971. Bob Johnston, prod.; Neil Wilburn, Ed Hudson, Robin Cable, engs. AAA. TT: 44:25
Although the first pressing of this less-than-commercially-successful album included an insert—on black paper, to match the black inner sleeve—that credited a backing band called The Army, those musicians are clearly audible only in "Sing Another Song, Boys," recorded live at the 1970 Isle of Wight festival, and "Diamonds in the Mine," the latter possibly the worst arrangement ever to smudge a Leonard Cohen album. The rest is pure, dark genius, from Cohen's richly brilliant songwriting to the inspired contrast between the eerie relentlessness of his three-finger picking style and the dramatic ebbs and swells of Paul Buckmaster's string and horn arrangements. And while Cohen was famously dismissive of the production of his early albums—Songs of Love and Hate was his third—no one before or since has better served a Leonard Cohen song than whoever was responsible for the sparing use of a children's chorus in songs about suicide ("Dress Rehearsal Rag") and artistic impotence ("Last Year's Man"). From the day in 1971 when I bought my copy until now, this record remains indispensable.
---
Michael Fremer
---
Santana: Abraxas
Columbia/Mobile Fidelity Sound Lab UD1S 2-001 (2 45rpm LPs). 1970/2016. Fred Catero, prod.; Dave Brown, John Fiore, engs. AAA. TT: 37:32
The sinewy cover of Peter Green's "Black Magic Woman" pushed Santana's second album to the top of the album charts in 1970. The mix of rock, salsa, jazz, and blues placed this percussion-heavy record at a cultural crossroads that eventually led the National Recording Registry, established by an act of Congress in 2000, to select Abraxas for preservation. Though it's musically and sonically uneven, this Mobile Fidelity "one-step" reissue, in which the metal part produced by the plated lacquer is used as a stamper rather than going through the usual two additional steps, results in one of the best-sounding LPs ever made, and one well worth its list price of $99.99.
Randy Newman: The Randy Newman Songbook
Nonesuch 7559 79496 5 (4 LPs). 2003/2011/2016. Mitchell Froom, Lenny Waronker, prods.; David C. Boucher, eng. DDA. TT: N/A
This limited-edition boxed set of four LPs comprises solo recordings by Newman, singing and playing piano, of songs from throughout his five-decade career. The set includes all three volumes of The Randy Newman Songbook, respectively released in 2003, 2011, and 2016, as well as five bonus tracks. The sequencing, however, is new, and the lacquers were cut by Chris Bellman at Bernie Grundman's, from high-resolution files mastered by Bob Ludwig. Only Newman's voice and piano present these songs, fully exposing their raw, stinging, often tender emotions. The attractively packaged set includes an LP-sized booklet and a digital download card.
---
Larry Greenhill
---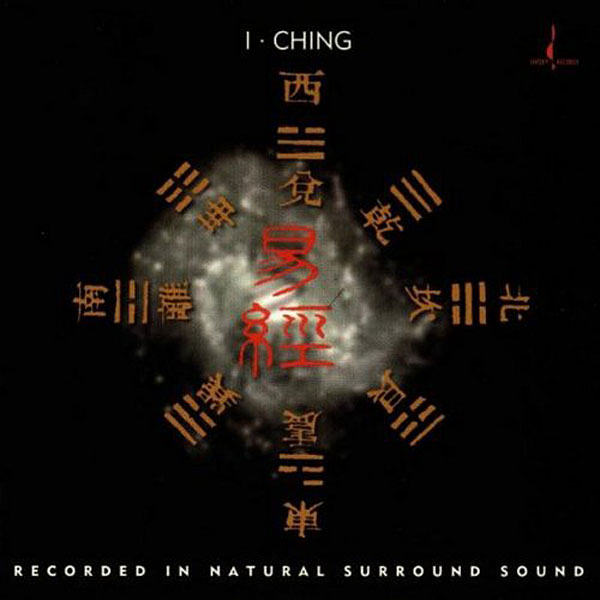 I Ching: Of the Marsh and the Moon
Sisi Chen, Yang Sing, Chinese dulcimer; Tao Chen, bamboo flute; Bao Li Zhang, er-hu; Joel Goodman, synthesizer, sampler
Chesky W0144 (CD). 1996. David Chesky, Joel Goodman, Steve Guttenberg, prods.; Bob Katz, Phillip Sztenderowicz, engs.; Nicholas Prout, editing, mix. ADD. TT: 52:17
Of the Marsh and the Moon is one of the remarkable recordings produced by Chesky Records that I've collected over the years. Since its arrival 17 years ago in my listening room, I've used it in 14 reviews of preamplifiers, subwoofers, amplifiers, and loudspeakers.
Bob Katz recorded it at St. Peter's Church, and Nicholas Prout edited and mastered—the recording's ambience is serene, still, calm, and meditative. Tao Chen's reedy bamboo flute, Sisi Chen's stunningly resonant Chinese dulcimer, and the drone of Bao Li Zhang's two-string er-hu, a Chinese violin, weave together intricately and atmospherically. The timbre of each instrument is accurately rendered, accompanied by Joel Goodman's bass drum and rumbling synthesizer effects. "Running Water" begins with the startlingly clear image of a waterfall spilling into a pool. Only speakers with clean, fast midrange reproduction can make that waterfall sound real. This disc has atmospherics that test the limits of the best equipment I've heard.
Pink Floyd: Dark Side of the Moon
Capitol CDP 5 83136 2 (LP, SACD/CD). 1973/2003. Pink Floyd, prods.; Alan Parsons, Peter James, engs.; James Guthrie, 5.1-channel remix. AAA/AAD. TT: 43:00
Dark Side of the Moon, described in these pages as "a classic work of mythic proportions," goes beyond the typical 1970s rock recording to build a story like an opera. Jon Iverson, in his June 2003 "Recording of the Month" review, stated that this SACD/CD, the album's 30th-anniversary reissue, offers "everything the format can offer: two-channel CD and SACD layers, as well as a 5.1-channel surround mix." The album's universal appeal is shown by its many mentions in these pages: at least seven of our writers, including me, have used DSOTM as a tool to review subwoofers, class-D monoblocks, and floorstanding speakers. Recently, I've been able to retrieve the two-channel DSD64 signal from SACD in digital form, which enhances the recording's three-dimensionality—I can separately follow the instruments, voices, and sound effects in the mix of "Breathe."
The soundstage is as vast, wide, and bottomless as that of any other recording I own. In the remarkable opening of track 1, "Speak to Me," at first there's silence. Then, the faintest thumping is audible, before building into an ominously thunderous heartbeat. This track segues into "Breathe," with Roger Waters's brilliant lyrics, and then the album spins out of control in "On the Run," a whirlpool of jackhammers, train-station PA-system bulletins that are almost understandable, subterranean detonations, and footsteps and heavy breathing crisscrossing the soundstage. Then silence again—until the faint ticking of multiple clocks mounts until they explode into jarring, ear-ripping alarms. Much, much more follows on this extraordinary disc. If ever there was a record to die for, Dark Side of the Moon is it. (Vol.26 No.6, Vol.38 No.2)
---
Steve Guttenberg
---
The Nice: Live at the Fillmore East December 1969
Virgin 693 1432 (2 CDs). 2009. Eddie Kramer, orig. eng.; Libby Jones, Chris Maj, project coordinators; Mark Powell, Ben Wiseman, mastering, mix. ADD? TT: 93:51
The Nice's studio albums weren't too shabby, but Keith Emerson's band never sounded better than they did in these live Fillmore East shows in late 1969. I love the from-the-audience perspective, but this is no amateur endeavor: engineer Eddie Kramer was manning the eight-track tape deck. As for the music, it's nascent prog rock infused with classical, and played with ferocious abandon on keyboards, bass, and drums. With quieter fare like Tim Hardin's "Hang On to a Dream," the range of textures and sounds Emerson ripped from his keyboards never failed to keep me on the edge of my seat.
Andy Hull & Robert McDowell: Swiss Army Man: Original Motion Picture Soundtrack
Lakeshore LKS 346932 (CD). 2016. Brian McNeils, Skip Williamson, prods.; Robert McDowell, Jacob Gorski, Brent Kiser, Kevin Peters, Perry Levy, Elliot Thompson, engs. DDD? TT: 47:11
Swiss Army Man is a remarkable little film about a desert-island love affair between a man and a profusely farting corpse. No worries—the score comes up smelling like a rose. Andy Hull and Robert McDowell composed the mostly a cappella music for their two voices, singing individually or layered into heavenly choirs in a deep, reverberant soundfield. Later tracks add synths, handclaps, drums, and other instruments, but the voices always hold down center stage. Many film scores aren't strong enough to stand on their own; this one does because it's flat-out gorgeous.