Pat Metheny: From His Place Page 2
Micallef:
Instruments always sound great on your records; the music has a consistently deep and wide soundstage. You must be demanding as to final product.
Metheny: My main role is as a bandleader. To the degree that the result is what it is, whatever it takes, however that shows up, that is the one consistent thing across everything. The bandleader thing includes who's going to master the record, where it's going to get pressed. I'm extremely hands-on with every single thing, to the point where there's that fine line between whatever that is and flat-out mental illness! I'm somewhere right on that line. You can get plenty of people to vouch for that, on either side.
Micallef: From This Place is your first small group record since 2014's Kin. How did the album come about?
Metheny: Originally, I had this idea of going out and playing the old tunes. Then 40 gigs turned into 300 concerts. There was no point of playing the older tunes in the studio. It became the perfect chance to do what Ron Carter explained to me that Miles Davis did, which is, Miles would never let the '60s quintet play "ESP" or "Nefertiti" or anything live. They kept playing "All Blues," "Autumn Leaves," "Walkin'," and "Joshua," that same set for five years while they were making these incredible records. Ron said Miles's thing was that he "wanted us to develop the code on the standard tunes. So that then we could apply that code to the new tunes, fresh in the studio." I got a light bulb moment. I wrote all this music and didn't show it to them except for a couple of tunes.
Micallef: How was From This Place recorded?
Metheny: We took a whole day for each tune, making adjustments and doing all the things that you can do in a recording studio with a new piece of music. I realized that it wasn't really a quartet record that I wanted to do, and I thought about how CTI records were made. On those CTI records by Wes Montgomery or Hubert Laws, they would do a small group session and leave open a bunch of sections. Later, the arranger would add orchestrations to those sections.
Don Sebesky did something that I always thought was supercool, almost avant-garde, which has gotten kind of lost, by taking elements of what went down at the basic tracking session and expanding on it with orchestration. It's such a cool idea. So, I explained to the group, "We're going to add stuff and
I don't know exactly what it's going to be, but in this section, for example, there's going to be something so leave space." There were periods where we recorded the music and then went on the road for months. We'd return and I'd have a few months to edit. Then I brought in Alan Broadbent and Gil Goldstein to score string parts, and I did a couple as well.
Micallef: Did Lyle Mays pass during the recording of From This Place?
Metheny: By the time Lyle had passed, both records were completed. There's so many people: Jaco [Pastorius], Charlie Haden, Michael Brecker. So many of my super best friends, they're beyond people that I've been on the bandstand with. It's hard for me to even know what response to give to anything. I don't know what to say.
Micallef: Road to the Sun: What inspired you to write the guitar pieces for the Los Angeles Guitar Quartet?
Metheny: The place the LA Guitar Quartet has in the community is really unique. It's a little bit like what the Kronos Quartet is to string quartets in the sense that it's an ensemble that has significantly enhanced the awareness of composers by inviting them to write music for them. They get such an interesting, rich sound that allows all kinds of possibilities in terms of counterpoint and so forth. The LA Guitar Quartet asked me to write something for them. With classical guys, you must tell them every single note. It's not like where I can hire Brad Mehldau and Kenny Garrett and a rhythm section and give them four chords and we make a symphony for 45 minutes. Classical musicians need notes.
I probably would not have gotten to that particular chapter in my whole long thing that I've been doing without approaching it from that angle. To do it under the auspices of these astonishing guitar players, people who can really, really play the instrument, was really quite exciting.
Micallef: Were you there while they recorded it?
Metheny: Yes. The process of writing the music, playing the music, recording the music, editing the music, mixing the music, and the process of notating and presenting the music to particular musicians, given their strengths or in some cases, weaknesses, all of that adds up to the bandleader thing that I've spoken to. In that case, the compositional process for me continued all the way to the end. I was doing little edits even in mastering. Editing the recordings, it's almost, I don't want to say relaxing, but I know there's a right answer in there. Composing music is really stressful. Especially at this point, because my standards of what's okay are just infinitely higher now.
Micallef: You're dissatisfied?
Metheny: Bernie Williams is a guitar player and one of the greatest center fielders of all time. He's a real fan of the music, and he started coming to gigs. Bernie said, "You guys think I'm a really good player. You know what my lifetime batting average is?" I knew it was somewhere around .300. He said, "That means that seven other times I was out." That reminded me that when I'm writing music, if I can get to .300, I'm feeling pretty good. I basically get two or three things out of every 10 things that I write.
Micallef: That's the finished product?
Metheny: Yeah. When I write something, there's a very distinct possibility I'm going to have to play whatever that is 300 times in a row. So I have to really like it. I have to be able to pound on a piece of music, night after night after night. And it's always going to keep its shape and do what it's supposed to do. It's going to fight back just enough that you're not crushing it, but you have to be able to believe it. And vouch for it. That's really hard to get to. My model for that is Thelonious Monk. He wrote the most indestructible tunes. It's like anybody who plays "Round Midnight" or sings it or plays the sort of right bass notes is going to sound great. You can do it infinity ways, and Monk is sitting right in the room.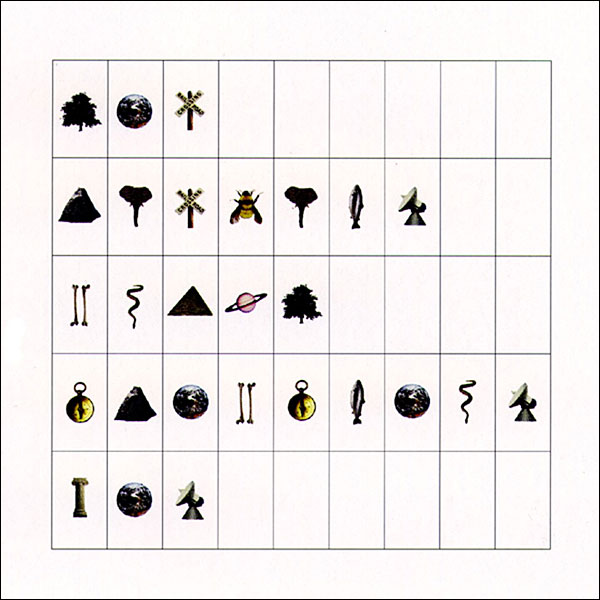 Micallef: That's why your records, including First Circle, Offramp, Still Life (Talking), Imaginary Day, Letter from Home, The Way Up, One Quiet Night, and What's It All About, withstand hundreds of listens. They have that thing all great records have, there's always something new to mine.
Metheny: That would be the goal. The best example in terms of records is The Beatles. The other night, one of the kids put on "Eleanor Rigby," which I've probably heard 10,000 times. I heard stuff in it I never even heard before. Or Miles Davis's '60s quintet; I can hear that infinity times. And to bring it back to Road to the Sun, one thing this project represents for me is that what's written on the page is the whole story. So, 100 years from now, four guitar players are going to take that score, which will probably be hologram, and those notes will allow them to tell the whole story. According to those guys, people are going to play those pieces for a really long time. That's a different wrinkle on things for me, which is pretty cool.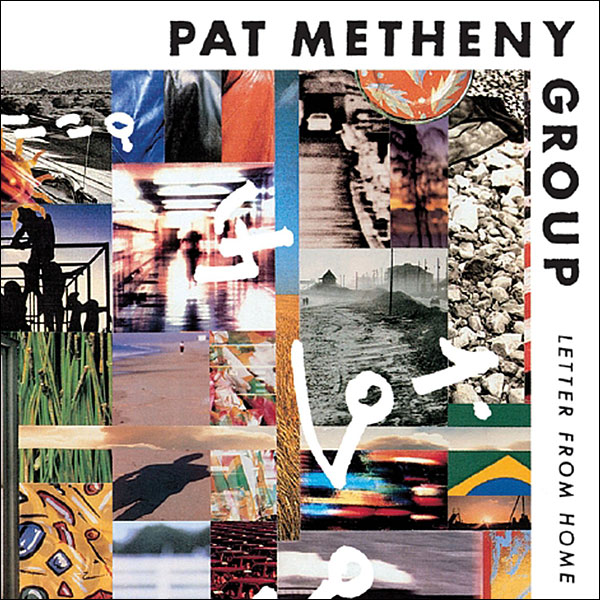 Micallef: What are your individual hi-fi components? Your playback system?
Metheny: My most critical environments are built around a pair of Adam A7X monitors. That's been a little bit life-changing for me, having a ribbon tweeter. It's really so much closer to the way that I hear things live. I've always had trouble with high-end stuff; so many speakers sound too twangy.
These Adam speakers have really been a significant change for when I do critical listening, in that environment, in terms of day-to-day.
Micallef: What kind of hi-fi do you listen to at home?
Metheny: Our new place in upstate New York has an elaborate system left by the previous owners. They put Tannoy speakers in every room, connected through this wacky grid thing, it's very circa 2003. It sounds great. They're powered by Crest power amps. We've adapted that system to run off Apple TV interfaces so we can stream off our phones into any room.
One extremely critical listening environment for me is the car stereo. I take a lot of shit from mastering engineers: "You're not going to go listen to this in your car, are you?" Yeah. In the car. We have a 2019 Honda minivan. If it sounds good in there, I'm cool. I want to hear it in the worst possible situation to know that it sounds good. Or crappy little headphones on a crappy computer—I want to hear it there, too. I have a set of Auratones because I have to think of the real-world application. If the mix sounds good in all those environments, I'm cool.