Music in the Round #84: Multichannel MQA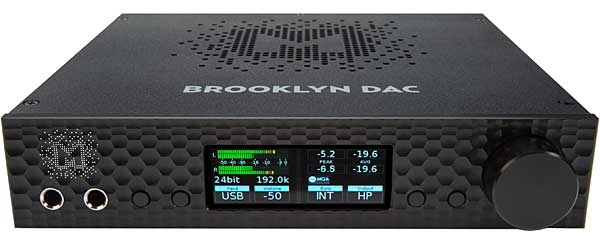 Several years ago, at a Consumer Electronics Show,
Bob Stuart
, then with Meridian Audio, took John Atkinson and me into a private room to demonstrate something new. He played individual tracks of mostly familiar recordings, twice each: first, straight from the commercial release, and then again, this time after processing with technology he was still developing. The differences were subtle, but usually we favored the second version. It was all very hush-hush, and despite our requests for technical information, Stuart spoke of his new process only in terms of results—as a way to recover the original sound at the microphone by knowing and compensating for the transfer functions of that mike and the analog-to-digital converter originally used, as well as of the digital-to-analog converter used in playback. The process had no name, and there was no timetable for its commercial launch.
A year or so later, Meridian announced Master Quality Authenticated (MQA), and soon formed a new company, MQA Limited, to bring it to market. Many demonstrations were offered at CES and other trade shows, and at audio dealers in major cities. Typically, these consisted of listening to familiar recordings that had been processed with MQA, but rarely did Bob Stuart offer A/B comparisons with the originals—a tactic that seemed to me unconvincing, despite my being generally impressed with the sound quality I heard. In fact, because of the lack of such comparisons, I was most impressed by the MQA versions of the very oldest recordings played. What Stuart did offer at these demos was an insight into the technology of MQA, which consists of three components (footnote 1):
1) To compensate in the encoding for the unique characteristics of the ADC used in the original recording chain, it's necessary to incorporate into the file data about those specific devices. In addition, the user's DAC must have firmware that will also allow MQA to neutralize the DAC's fingerprint on the analog output.
2) While nowadays it's common to use higher resolutions for recording and playback, it's hard to accept that the value of hi-rez can be in the domains of amplitude or frequency. The 144.49dB theoretical signal/noise ratio of a 24-bit signal supports a potential dynamic range of 144.49dB, which far exceeds the range of human hearing (120–130dB, from threshold of hearing to threshold of pain) or, indeed, that of modern audio electronics. Similarly, sampling rates of 96 or 192kHz support frequency responses of up to 48 or 96kHz, respectively, both well above the commonly accepted upper limit of human hearing sensitivity of 20kHz. However, to preserve accuracy in the microsecond range—in which humans have a demonstrated ability to resolve time differences—the contents of MQA files can have a time resolution up to 384kHz sampling.
3) Of course, while many of us have systems that can handle recordings of resolutions up to 24/384, the downside is that such files are huge, voraciously eat up storage space, and require considerable time and bandwidth to download or stream. So MQA has implemented a protocol for "folding" such wide-bandwidth data into more compact form at lower resolutions, 24/44.1 or 24/48, for more efficient storage and streaming, as well as compatibility with the majority of contemporary audio hardware. It does so by embedding the audio information above 44.1kHz in two batches in the 24/44.1 band, but below the level of the recording's noise floor. The result is a compatible (CD equivalent) file that can easily be stored, streamed, and played at CD resolution, but can also be unfolded, like an origami sculpture, with MQA decoding.
MQA-encoded files can be lossless-compressed 16/44.1 or 16/48 FLAC files, that must be unfolded with MQA software and hardware to realize MQA's claimed improvement in sound. Some applications, such as Tidal (which I haven't tested), will perform the first unfolding, generally to 24/96, but further unfolding the origami to the full bandwidth of the original recording requires MQA-enabled hardware.
No mention was made, at the time of MQA's unveiling, of multichannel recordings, or of whether the decoding process would permit the insertion of filters for room correction or other purposes. When I asked about these, Stuart said that although MQA could support multichannel, that had yet to be addressed, and that it was theoretically possible to allow for additional DSP in the future.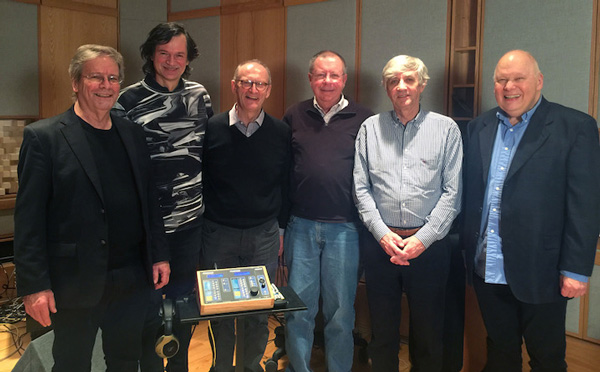 MQA with multiple Myteks!
In January 2016, at CES, I was treated to a good demonstration of MQA by Michal Jurewicz, of Mytek HiFi, who streamed music from 2L Recordings through his new Brooklyn DAC, switching MQA decoding on and off. Through headphones, I found it easy to distinguish the two versions, and preferred the MQA. When I asked Jurewicz if I could hook up three Mytek Brooklyns to get 5.1-channel MQA playback, in an arrangement similar to what I reported on in July 2013 about using three of his Stereo192-DSD DACs, he smiled, said that it should be possible, but that as yet there were no multichannel MQA recordings.
At last September's CEDIA Expo, Jurewicz and I talked about this again, but this time we decided to do something about it. I e-mailed 2L's Morton Lindberg about creating some multichannel MQA files (he's already released some two-channel MQA recordings), and he agreed. Both Lindberg and Jurewicz then contacted Bob Stuart, who set the wheels in motion. He took the hi-rez 5.1-channel multichannel recordings I'd requested, separated them into pairs of channels—Front Left and Right, Center and Subwoofer, Surround Left and Right—converted each pair to MQA, then recombined them into 5.1-channel FLAC files. Shortly thereafter, Jurewicz sent me three Brooklyn DACs ($1995 each), and I prepared with great anticipation—but, I hoped, not unreasonable expectations.
My earlier experiment with multiple Mytek DACs had required a special ASIO driver so that my PC-based server, comprising JRiver Media Center and Baetis XR3, would recognize the three Myteks, connected via an active USB hub, as a single multichannel DAC. This time there was no need for a special driver, but it was necessary to use a Mac rather than a PC, because the Mac OS's audio-device setup protocol supports the aggregation of multiple connected audio devices into a single logical multichannel device. As luck would have it, I was able to inherit an Apple MacBook Pro from my granddaughter, who was moving on to a new one, and I put it to work with the Myteks. I updated the Mac's OS to Sierra 10.12.2, installed JRiver Media Center 22, and connected it to a simple USB hub feeding the Mytek DACs. One DAC was set up as the Master, and its clock output was daisy-chained to the other two. Audio Device setup let me assign and each channel before attempting to play music. The three Mytek Brooklyns were connected to a multichannel input on a 7.1-channel Parasound Halo P 7 preamplifier with six Kubala-Sosna Anticipation interconnects terminated with RCA plugs.
---
Footnote 1: Click
here
and
here
for more information on MQA.