The "Most Famous" Wharfedales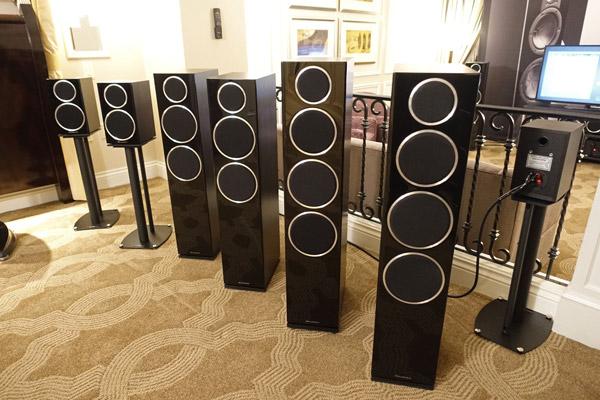 Wharfedale—which now bills itself "Britain's Most Famous Loudspeaker. . .Since 1932"—introduced the Diamond 200 series at CES 2015. The series includes the model 210 and 220 bookshelf monitors, model 230, 240 and 250 floorstanders, model 220C center-channel speaker, and model WH-D8 and WH-D10 subwoofer.
There are significant upgrades from the previous Diamond 10 series, including a more rigid enclosure construction, improved woofers, and more refined crossover networks. The new design speakers are more room-friendly, and can be placed closer to the rear wall for optimal performance and imaging. Prices remain very reasonable, ranging from $299/pair for the 210 to $1599/pair for the 250.