Manger and Lindemann
Norbert Lindemann tells me that his musicbook:20 ($5000) and musicbook:25 ($5500) will be available in six weeks. The musicbook:25 is a remotely controlled network player/CD player that includes a TEAC CD drive and USB-A port. It also contains a fully balanced analog preamp with analog volume control as well as class-A headphone amplifiers. The musicbook:20 lacks the 25's CD drive.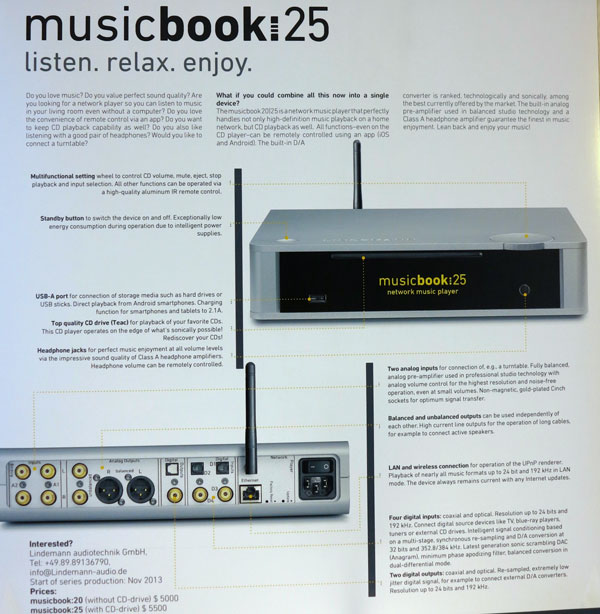 Paired with the musicbox:25 were Manger's Active MSMs1 loudspeakers (approx. $20,000/pair). These are not currently distributed in the U.S. A 24/96 file of Rachel Podger's recording of Vivaldi's La Cetra sounded rather synthetic, and FIM's souped-up (as in overblown and soppy) version of the Habañera (Fantasie?) from Carmen exhibited a bright edge.