Lyle Lovett: Music among great players can be a conversation Page 2
Lovett prefers playing CDs over streaming. "I like holding a product in my hand and looking at it," he says. "I still enjoy holding a newspaper or a magazine and reading it. And I still write my set lists on a piece of paper. Honestly, I do a lot more things digitally than I thought I ever would, but I can't give up that tactile experience."
Not big but large
He listens to me prattle on about one of my favorite large jazz ensembles, Gordon Goodwin's Big Phat Band, and demurs as soon as he hears the term "big band." Lovett prefers the "western swing" moniker for his own jazz-inflected music, he says. "In Texas, western swing always meant a kind of big-band swing, but played on country instruments like fiddles and steel guitar."
The genre comes naturally to him, but he was never a purist about it. In fact, he concedes, he was very much open to a suggestion that his first producer, Billy Williams, made in 1984, when the pair were cutting demos of Lovett's songs "She's No Lady" and "What Do You Do." "He asked me one day in the studio, 'Could you imagine a horn section on this?' And I turned to him with a raised eyebrow and said, 'I never had imagined a horn section, but that sounds like a great idea.'"
Thus, the signature Large Band sound was born. To an outsider, adding horns to western swing would seem to take the genre right back into big-band territory, but Lovett maintains the distinction. Not for nothing, he called his ninth album It's Not Big It's Large.
In most respects, he's not especially interested in defining genres. Initially an espouser of twangy, quirky country, Lovett swiftly incorporated swing into his music, and from there launched successful excursions into folk, blues, and soul. He credits growing up in Houston with his heterogeneous tastes.
"USA Today named Houston as the most diverse city in the country. And Houston radio has always been diverse. Take Archie Bell & the Drells for example (footnote 2). They were a local act. Or somebody like Lightnin' Hopkins, who moved to Houston from East Texas and influenced Billy Gibbons and Dusty and Rocky Hill, and even songwriters like Townes Van Zandt and Guy Clark. All of that cross-pollination was very normal in Houston, you know. I see [gospel singer] Yolanda Adams at the airport. And Beyoncé is from Houston. The audience there supports all kinds of music across the board, not just one genre. It's an environment that says, 'There are no rules about music—just make it good.'"
Journalism background
Speaking of his hometown, no one can accuse Lovett of being all hat, no cattle. Growing up in the city's then-still-rural hinterland, he volunteered as a farmhand at his grandparents' dairy operation. "I learned to drive a truck there when I was 10. Worked in the barn milking cows and baling hay. It's been a long time since I did that kind of work, but it was always important to me. In fact, I bought back parts of the farm that were sold out of the family after my grandmother died. Apart from the music, my life's work has really been keeping the farm intact and keeping it working."
That's despite the fact that, when he went to Texas A&M University, he didn't pursue a degree in agriculture; rather, he studied journalism. It put Lovett on a temporary path as a freelance writing coach for oil-company middle managers. Next to playing $50 gigs in bars and coffeehouses, he says, "It paid enough for me to buy a TEAC 3340 four-track reel-to-reel tape recorder so that I could learn how to sing harmony to myself and make little demo recordings and buy my first Collings guitar, that sort of thing."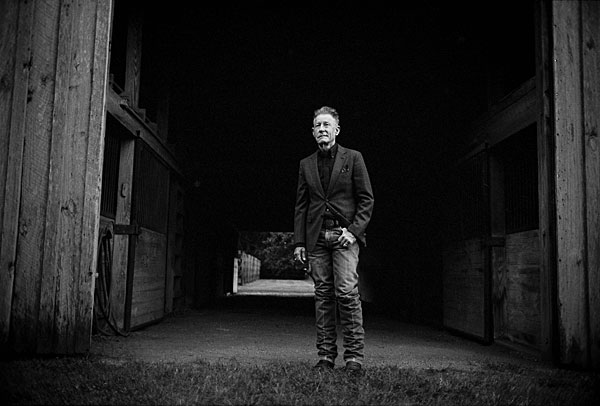 "My interest in journalism was an extension of the human interest that's reflected in my songwriting. The reason I wanted to write songs and listen to songs was the same reason I thought it would be great to get to be curious and interview people and write sentences. It's all English, and it's where my natural inclination goes in terms of doing something for fun."
That extends to Instagram and Facebook, too. "One thing I've enjoyed about social media is that it gives me the chance to write sentences and to say what's on my mind," Lovett says. "It allows me to put my journalism school hat back on and think, well, how can I say this clearly and succinctly, and get my point across without demanding too much of people, and without having too much of the information end up below the page break?"
Photography, too, has become a passion he combines with social media. Using a Sony mirrorless camera and a pro-level wide-angle lens, Lovett likes to create carefully composed photos of the empty interiors of the venues where he performs, sometimes taking as many as 20 minutes to get just the right images. They typically end up on his Instagram page.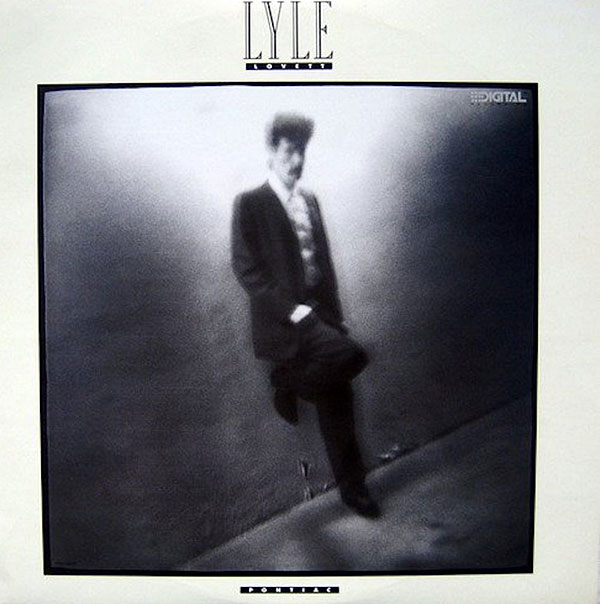 Happiness and darkness
Relistening to Lovett's older repertoire in preparation for the interview reminded me that despite his often droll presentation, darkness lurks just below the surface. The upbeat-sounding country stomper "Lights of L.A. County" turns out to be a murder ballad wrapped in peppy twang. And the title track from Pontiac, about a World War II vet who quietly resents his motormouth wife, has the crepuscular richness of a Raymond Carver short story.
The new album is thematically lighter, even accommodating a serene but ebullient love song called "Are We Dancing," all piano and romantic string section. It sounds like it could be a Rodgers and Hart showtune. "It's just a song that I sang to my daughter when she was a little baby," Lovett says. "I would carry her around the house and dance with her."
I ask him about the (by contrast) surprisingly somber album cover, a black-and-white photo by Michael Wilson of a falling leaf. What does it signify? "You tell me," he replies, perhaps probing whether I've truly immersed myself in his new material. "What is '12th of June' [the title song] about?"
"About the birth of your children," I say.
"Is it?"
"Is it not?" I ask.
"Is it though?"
This could go on for a while.
"That's what I assumed."
"It is, yes, but from what point of view is it?"
"It's sung by a man who has a greater sense of his own mortality than he did before," I manage.
Lovett is pleased. "That's exactly right. It's from the point of view of someone at the end of his life, at his own funeral, who is happy. And that's certainly how I feel. Not that I'll be dying anytime soon, I hope! But because I'm now a dad, I finally had a chance to see what that's like. So, yes, it's about the birth of my children, but it's also about having an appreciation for one's life."
For Lovett, a cemetery—or one cemetery in particular, in San Jacinto County—is a happy location, nothing ghoulish about it. "It's our family graveyard, and it really is the focal point of our extended clan. There are graves there going back to the 1860s. When I was a boy, my dad and his brother and uncles and cousins would all get together every two or three weeks during the growing season and mow and maintain the cemetery. I'd play in the woods with all kinds of first cousins, second cousins, third cousins, ... there'd be half a dozen to a dozen kids my age, and we played all day long until it was time to eat and everyone would join in a big picnic. So the cemetery was always a joyful place."
I amuse him with a story from when I was a budding rock journalist in the Netherlands and the Rolling Stones announced three concerts in Rotterdam. At the magazine I wrote for, the youthful editors decided to pull out all the stops and create a special Rolling Stones issue, on the assumption that this might well be the senescent band's very last tour. The year was 1982.
Lovett marvels at the fact that he's 64, he says. "In the music business, there's a quality of not growing up in a way, of retaining your youthful exuberance. I think it's because every day, musicians do something they love." He pauses. "Emotionally, I'm way less mature than I think a 64-year-old should be. And inside I feel like I'm about 30, but then I look in the mirror and I realize, well, not anymore!"
It reminds him of an old joke. "This boy comes up to his dad and says, 'Dad, I want to be a musician when I grow up.' And the father looks at him and says, 'Well, son, you can't do both!'"
---
Footnote 2: Archie Bell and the Drells was a Black R&B vocal group from the Gamble and Huff pantheon. .