The Entry Level #8 Page 3
Switching back to the Analog One, the sound was slightly softer and more laid-back overall, with perhaps some loss of bass weight and high-frequency extension. While I missed the power and drama of the Analog Two, I preferred the rhythm and pace of the less expensive Analog One.
Dance-off!
So, both the AudioQuest and Signal Cable interconnects outperformed the less ambitious RadioShack interconnects—no surprise there. How did they compare against one another?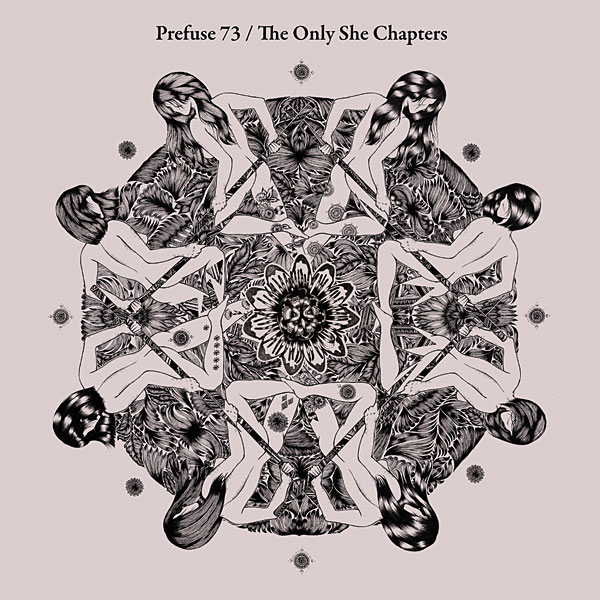 I turned to Prefuse 73's The Only She Chapters (LP, Warp WARPLP208) and cued up "The Only Hand to Hold," a densely layered composition of droning electronics, slow-moving percussion, sitar, and the ethereal vocals of My Brightest Diamond's Shara Worden. Worden's voice is so enchanting that I wish this recording were less murky and more faithful to her natural tone, but with this song, composer-producer Guillermo S. Herren has decided to create something atmospheric and distressed, obscured by apparent heat and haze—no less compelling than a typical audiophile recording, and only more mysterious, perhaps even more intoxicating.
To make my life easier, I decided to focus on just my favorites of the two sets of cables: the AudioQuest G-Snake and the Signal Cable Analog One. But although I'd limited the variables, many listening comparisons left me only frustrated. Were the G-Snakes paying more attention to the bass while sacrificing attack transients? Not sure. Were the Signal Cables giving up some top-end air and openness to favor low-frequency control? Don't know. Back and forth I went—no matter which cable I used, the song sounded only better and better. I was grasping for answers, like Shara Worden reaching for "the only hand to hold, the only hand, hand to hold, hand to hold . . ."
After days of this frustration, I still hadn't identified any meaningful sonic differences. But here's the weird thing: I found I preferred listening when the Signal Cable Analog Ones were in the system. Was this simply because of how they looked and felt? I think so. What the hell?
No one ever said that matters of love, lust, and listening are rational.
I turned to Four Tet's There Is Love in You (LP, Domino WIGLP 254), an album seemingly capable of revealing differences between even the most similar-sounding components, and added a third variable: Giant-Killer Cables' Ultra-Pure interconnects (£49/0.5m pair; more about these in an upcoming issue). Alright, the Giant-Killers definitely sounded like something, and I think they helped me define the differences between the AudioQuest and Signal Cable interconnects. In a nutshell, the AudioQuests were the most vibrant and alive; the Giant-Killers had a darker tone, but made no real sacrifices in rhythm or pacing; and the Signal Cables were somewhere in the middle.
Ultimately, I think the AudioQuests were the very best-sounding of the bunch, but the Signal Cables still look sexier. I want them both. Maybe I'll check out AudioQuest's Sidewinder cables—they're red.
The gift of music
After a few days of listening to nothing but cables and dance tracks, I was actually looking forward to my DJ set at Natalie's birthday party. With the sounds of Gang Gang Dance, Pantha du Prince, FaltyDL, and more coursing through my body and mind, I was ready to set Lucky 7's dance floor on fire. When Saturday night finally arrived, I knew exactly which tracks I would play. I collected my things, stormed out of my apartment, and strutted down Third Street on my way to Lucky's, feeling like Tony Manero on his way to the disco for a dance competition.
The night went off without a hitch: The music sent great waves of energy through the small bar, the girls danced like flames in the wind, I drank for free all night, and, to top it off, I got paid. (It felt like a crime to be paid for having so much fun, but I've grown used to that here at Stereophile.) It was also a real pleasure to listen to and learn about music and hi-fi components I wouldn't typically explore.
But most wonderful of all was seeing the pure happiness in Natalie's eyes as she danced and danced. At one point during the evening, I looked up from the bar, out across the crowd, and through the blur of arms and legs and flashing lights, to capture Natalie's brown eyes, wide and sparkling and radiating joy—a memory I would like to keep forever.
Afterward, as our group of friends sat around Nicole and Natalie's apartment, laughing and reflecting, Natalie thanked each of us, individually, for the gifts we'd given her that night.
"And thank you, Stephen, for the music. It was perfect."
"It was nothing. By asking me to be your DJ, you gave me a gift. I feel like it was my birthday." After a moment of thought, I added: "I knew there was nothing to worry about." She smiled.
Confidence, too, they say, is very sexy.