Dynaudio's Wireless Wonders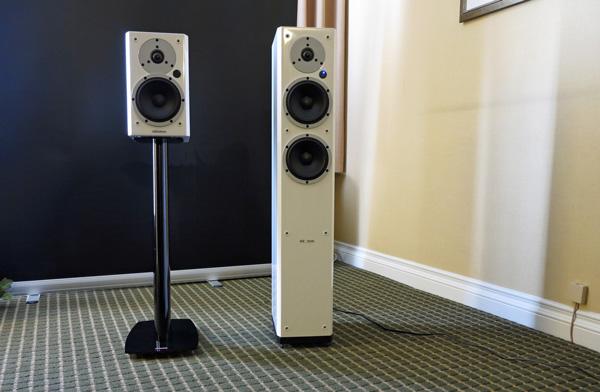 During the brief amount of time I spent at CES 2012 in Las Vegas, one of my most impressive acquaintances was with the new Dynaudio Xeo 5 ($4500/pair) floorstander and Dynaudio Xeo 3 ($2300/pair) bookshelf wireless loudspeakers. Sold complete with a wireless transmitter and remote control, these loudspeakers deliver astonishingly good sound without need to spend money on speaker cables and the like.
The Xeos were on display in one of four rooms (!) hosted by Sunny Components. Although the source equipment was a less-than-stellar PC, the system still produced lovely sound. Note that Dynaudio's Michael Manousselis purposely omitted a power conditioner from the chain so he could demonstrate how good the Xeos can sound in a basic set-up.
Also on active display, but unfortunately not pictured due to a glitch in my brain, were the Dynaudio Focus 160 Loudspeakers ($2900/pair). Coupled with the new T+A DAC 8 ($2900), Octave V40 SE integrated amp ($5300), Qsonix Music Server ($7995), and Shunyata & StraightWire cables, the system sounded wonderful and surprisingly full-range on a recording by Robert Plant and Alison Kraus.