Different Strokes for Different Folks?
As I entered the second floor seminar room, where I awaited the third of four installments of
Stereophile
editor John Atkinson's "Just How 'Absolute' Is Recorded Sound?", I happened upon an energetic exchange between Michael Fremer of
Stereophile
and AnalogPlanet.com (right) and Roy Gregory, UK Editor of TheAudioBeat.com (left). Mikey was keeping it light, but the issue was real: how do you describe the sound of a component or system without telling listeners and readers what kind of sound they
should
prefer?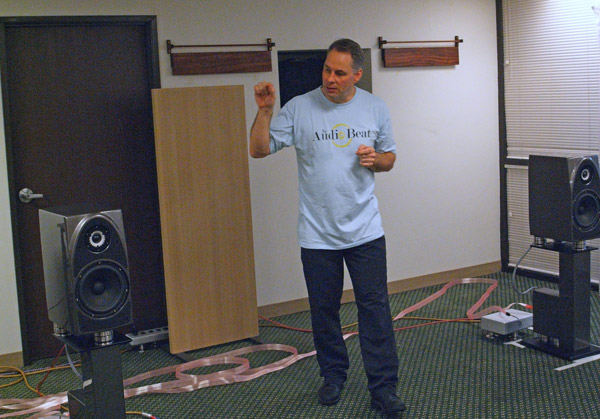 As critic Dennis Davis joined in (and enjoyed) the exchange, I thought about how my own preferences for vibrant rather than dry sound leads me to favor certain seats in certain halls over any seat in others, and translates into personal preferences for some loudspeakers, electronics, and cables over others. Even as I state my own biases in reviews, I am aware that some people greatly prefer a laidback system with a dark presentation and a toned down top to one that is far more illuminated and vibrant. Hence, even as I cop to what I like, I strive not to tell anyone that what I like is what they should like.