dCS Updates Filters & Mapping Firmware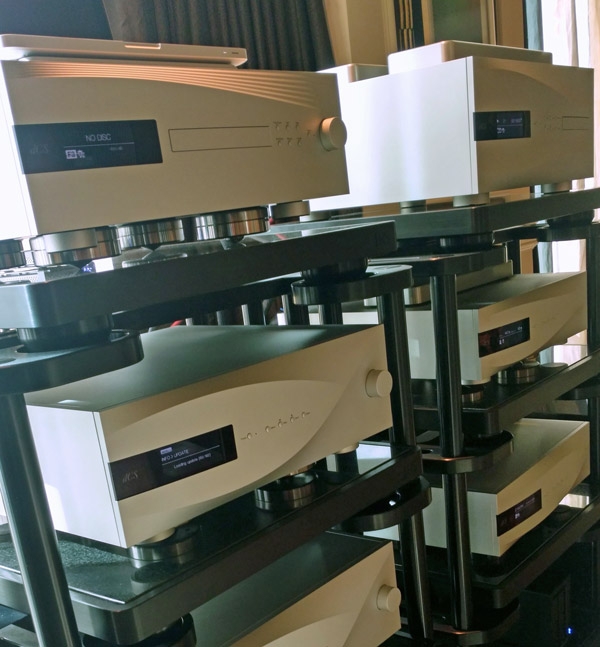 While I left coverage of the newly upgraded dCS Vivaldi stack and the recently released Rossini player (which John Atkinson will review) for Jon Iverson's time in the dCS suite with Graham Nash, I will note that its new filters and upgraded Ring DAC software algorithm (which includes the ability of the original dCS mapper to run at two different speeds), together with advanced word-clock management and signal processing, produce a readily noticeable improvement in sound.
Most apparent to me, in an intentionally brief A/B, was the lifting of a veil that I would have never realized was there in the first place had I not heard the upgrade. The free upgrade will become available to Vivaldi owners in February.
Also coming from dCS, in a "few months," is a new universal remote. Although dCS's new technology, which also includes a new DSD filter, has not yet trickled down to the new Rossini, there is hope. . .