dCS Debussy DAC DSD Update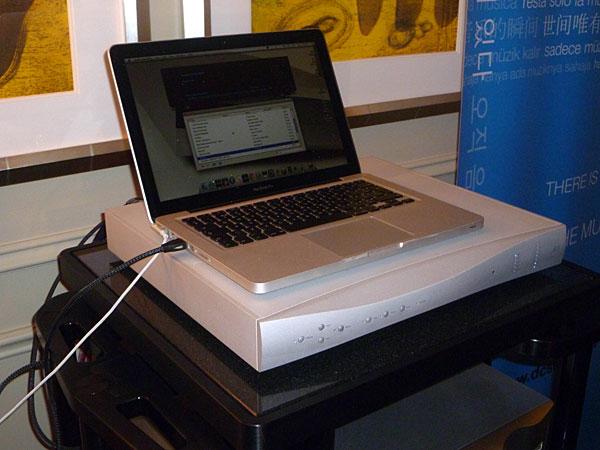 When listening to audio systems in hotel rooms at shows, all bets are off. But once in a while you get a wonderful sound in the confines of the spot where the bed would normally sit.
Such was the case with the dCS room in the Venetian. The company is celebrating their 25th anniversary and Sony offered an assist in the form of a couple dozen DSD tracks straight from the vaults to hard drive. The Debussy DAC can now process DSD 64 via USB (free software upgrade available from the dealer next week), and for my demo I picked Santana's "Black Magic Woman", settling into audio ecstasy.
dCS also had their complete Vivaldi stack set up at the Mirage hotel, with a presentation hosted by Wilson's Peter McGrath. Once again the sound was extraordinary as McGrath played some 24/88 files of Mahler's Fifth that he had recorded himself with Grado microphones. I only wish every one of you could have been there.