Cassette Store Day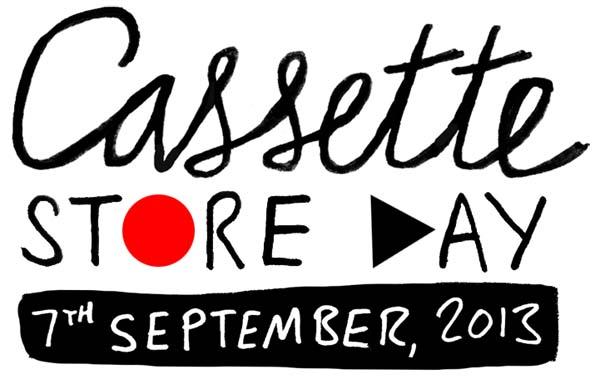 By now, you're familiar with
Record Store Day
, the annual event that celebrates independent record stores and vinyl records. Now, we can celebrate another special music format: the cassette! The first
Cassette Store Day
will be held tomorrow, Saturday, September 7th.
You may (very reasonably) wonder whether such an event should exist. Are there enough stores selling tapes? Are there enough labels releasing tapes? Are there enough consumers buying tapes? As it turns out, the answer to all of those questions is yes. At last count, there were about 100 stores participating in the event, spanning Europe and the Americas. Participating stores include: Rough Trade (London), Resident Records (Brighton), Vox Box (Edinburgh), Love Music (Glasgow), Rundgång (Sweden), Balades Sonores (Paris), Insula Music (Denmark), Burger Records (Fullerton, CA), Landlocked Music (Bloomington, IN), Music Millennium (Portland, OR), Bric-a-Brac Records & Collectibles (Chicago, IL), Skully'z Recordz (New Orleans, LA), The End of All Music (Oxford, MS), Omega Music (Dayton, OH), The Corner Record Shop (Kalamazoo, MI), Kim's Music & Video (NYC), End Of An Ear (Austin, TX), Sonic Boom (Toronto)—basically, all of the coolest places on earth. (I apologize if I didn't mention your town. It, too, is awesome.)
Participating labels include Sexbeat, Kissability, Suplex, Transgressive, Bella Union, Burger, Night People, Domino, 4AD, Wichita, Kanine, Fat Cat, Jagjaguwar, Erased Tapes, Polydor, (and many more)—these are great labels!—with releases from Fucked Up, Peter Broderick, Los Campesinos!, Fair Ohs, At the Drive-In, Let's Wrestle, Suicidal Tendencies, the Flaming Lips, Deerhunter, the Pastels, Gold Panda, Haim, Animal Collective, Xiu Xiu, Volcano Choir, Efterklang, Mum, (and many more)—these are great bands!
It seems crazy, I know, especially when set against the recent buzz surrounding high-resolution downloads (the future of music distribution), that we should celebrate the analog cassette (the dirty past of music distribution), but, as we've discussed here and here and here and here, the cassette format is still very much alive and necessary.
The percentage of music enthusiasts invested in cassettes is undoubtedly small, but their passion for music may be unrivaled. If you're interested in some of today's most adventurous and exciting underground music, look no further than those stores, bands, and labels celebrating Cassette Store Day.
But, really: Why cassettes? Over at Billboard, there's an interview with Cassette Store Day co-founder Steve Rose, in which Rose explains:
I guess partially because we've grown up with them throughout our lives and partially because they are affordable and effective—which makes them still an important medium. However, I'm not really sure if this is an object-light world. Consumerism is huge, as is popular culture and the consumerization of this; and everyone around me seems to be buying way more stuff than most people that I know who spend their money on buying and collecting music. In addition to this, I would say that I am in no way desperate to take to tactile things; I'm as quick to take to something like Netflix as I am to be seeking out something more analogue. This day/event is more about celebrating the continued existence and usefulness of a predominantly overlooked—yet still current—format, rather than fetishizing something obsolete.
For more info, including in-store events and complete lists of participating stores and labels, visit the Cassette Store Day website.