CANJAM's Major Statement
With Tyll Hertsens reporting in depth on RMAF's CANJAM 2013 at our sister site, innerfidelity.com, I'll just briefly acknowledge the scope of this major exhibition. Hosted by Head-Fi.org, the event drew the youngest crowd in its history.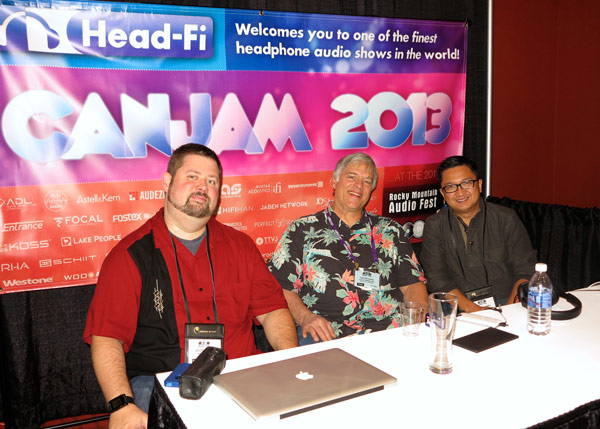 RMAF's CANJAM, although small in comparison to Tokyo's annual headphone event, is the largest headphone gathering at a US audio show. According to Head-Fi founder Jude Mansilla (shown on the right of the photo, next to Hertsens (center), and, on the left, Head-Fi administrator Joe Cwik), this was the first year that major manufacturers Sony and Philips exhibited at a Head-Fi event. Now that's major!