Brian's Song: the Beach Boys Remastered in Stereo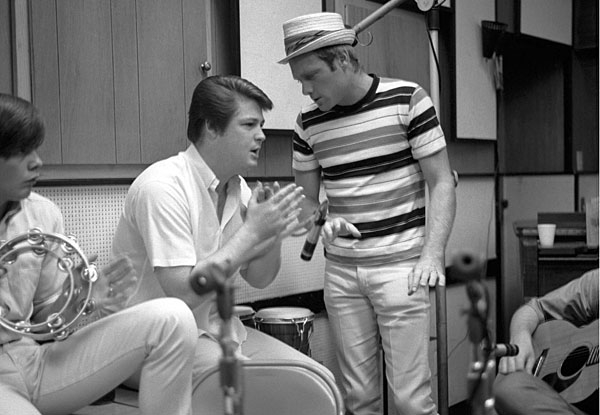 Although there was a fall chill in the air, the front windows were open, and the sounds of perhaps the greatest Beach Boys ballad of all wafted into the Massachusetts night.
Perched on the edge of the couch, dear friend and Stereophile contributing music editor David Sokol—former editor-in-chief of New Country and Disney magazines, a man who's written about music for over 40 years and has yet to lose his passion for the stuff—was waxing poetic and weeping, ever so slightly, as the room filled with the intricate mix of voices that is "Kiss Me, Baby."
One of the great pleasures of having a vast music collection is the ability to fall headlong into a musical obsession on a whim, absorb an entire catalog at once, wring new meaning from familiar tracks, and appreciate anew the genius of someone like Brian Wilson. Add wine—or, on that night, a few nips of high-end bourbon—and music is once again the most wonderful of all the human arts.
That night we were focusing on the Beach Boys' catalog, all of which David has in original mono Capitol Records pressings, the jackets and the LPs themselves in remarkably good shape. A large part of the reason was Analogue Productions' reissue of much of the band's Capitol catalog in new vinyl and SACD/CD editions. Most exciting, three pivotal records, all from 1965—Today!, Summer Days (and Summer Nights!!), and Beach Boys' Party!—were being released on LP in stereo for the first time. These three albums directly precede Pet Sounds, the band's most mature statement and the apex ofWilson's genius as producer, songwriter, and philosopher, and in these wonderful new 200gm pressings the road to that landmark album becomes clear. These records also marked the beginning ofBrian's writing more personal, honest songs about subjects other than teen romance, cars, and surfing. (Of the Beach Boys, only Brian's younger brother Dennis ever surfed.)
From Today! on, the Beach Boys' albums were the product of Brian's having decided not to tour with the band, and instead stay home in California, working on songs and recordings—a move followed a year later by Capitol label mates the Beatles. Using a three-track tape deck, Brian often built up a single instrumental track lor a song, sometimes using members of the famous Wrecking Crew of LA. sessions musicians, then waited for the band to come off the road to record their vocals. In the recent film Love & Mercy, the events of this time, and Brian's inner struggles as effectively portrayed by actor Paul Dano, are central to the film. Like the Rubber Soul and Revolver period in the history of the Beatles, when the lovable Mop Tops became makers of grand pop art, these records are the sound of the Beach Boys—or, at least, Brian Wilson—evolving from a band who performed in matching stripedjackets into something more profound.
"It's not a news flash," David Sokol told me later on the telephone, "but unless you really know those records, and unless you really take the Beach Boys really seriously, you probably don't think about it, because people think of Pet Sounds almost as a monolithic thing unto itself.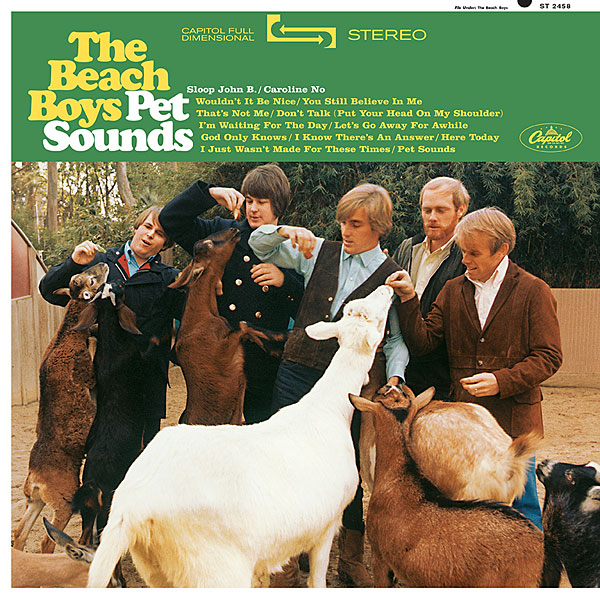 "It came on gradually. [Brian] started off with those goofy surfing songs, but then, in 1963, there's 'Surfer Girl,' which was a gorgeous song that sort of stood out. And then it started morphing from surfing to girls, from much simpler songs and vocal arrange ments to much more elaborate songs and arrangements. Plus, he's becoming this kind of introspective, lonely kid, with songs like 'In My Room,' which is also on the Surfer Girl album [1963]. On Shut Down Volume 2 [1964], 'Fun, Fun, Fun' was the first single. It came out February 15, the week after the Beatles were on The Ed Sullivan Show. But also on that album were 'Don't Worry Baby' and 'The Warmth of the Sun.'"
According to Chad Kassem, founder and president of Acoustic Sounds, the parent company of Analogue Productions, his Beach Boys reissue project began when he was approached by EMI, which owned Capitol Records (both labels are now owned by Universal Music). "They came to me with an opportunity, and they asked me if I wanted to do this and would I do this," Kassem told me in a recent interview. I knew that I could do it right. They wanted it to be the definitive reissue series. They wanted me to be the one to do the whole catalog."
The mastering for the new LPs was done by Kevin Gray at Cohearent Audio, in North Hills, California, and the discs were pressed at Kassem's own Quality Record Pressing (QRP) facility, in Salina, Kansas. The new stereo mixes were created by engineer Mark Linett, at Your Place or Mine Recording, in Glendale, California. Linett, credited on these reissues as "Audio Consultant," has been in charge of the Beach Boys' tape archives for 30 years, and was the man behind the digital remastering in 1990 of the band's entire Capitol catalog, released in the US on CD twofers. Linett is also responsible for the remixed, remastered version of Beach Boys' Party!, which he calls "the Beach Boys unplugged." The two-CD set released in November 2015 by UMG features the original album minus the overdubbed "party," as well as 69 other tracks of music and dialog recorded at the same sessions. A vinyl edition ofjust the original album, remixed and remastered, was released in December 2015.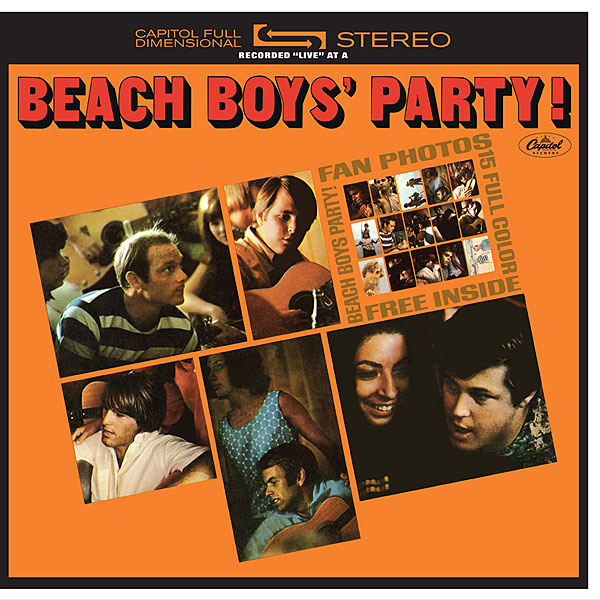 When I spoke with Linett, he said, "I literally got the job with Brian [in the beginning] because I booked Ocean Way Studios one day for a client, and they mentioned that Brian had booked a last-minute session two days from now and they needed an engineer, and did I want to do it. Of course, the answer was yes."
One of the keys to any Beach Boys reissue project is the fact that, like the Beatles, they control their own tape library. "Back in the day," Linett said, "if you were lucky they would save the final tape that the master was mixed from, but they would chuck all the intervening masters, dubdowns if there were any, and all the session stuff. Otherwise, they'd have literally needed a hundred city blocks to store every thing. And then, of course, nobody ever thought that stuffwould be valuable. We're fortunate—we have close to 90% of everything they ever recorded, including the session outtakes. Without that stuff, we couldn't have done the Pet Sounds box, for example, or any of these projects where we display the working process."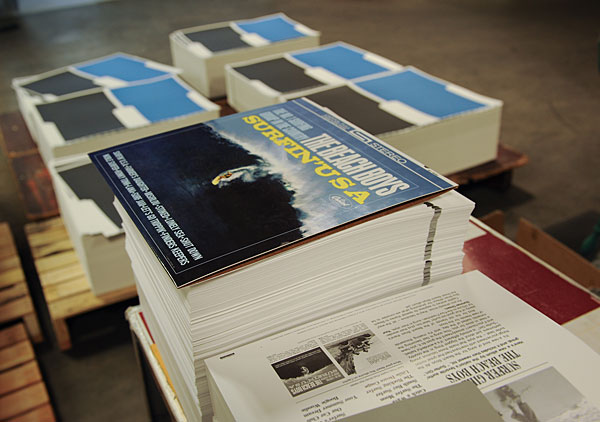 Over the past decade, Linett has been bringing the Beach Boys' entire archive of recordings into the digital realm. This has given him nearly instant access to any part of their extensive recording catalog. In 1995, he made the first stereo mix of Pet Sounds, to celebrate the 30th anniversary of that album's release, in 1966, and later helmed the 5.1-channel surround-sound mix. In 2012, Linett built stereo mixes of Today!, Summer Days (and Summer Nights!!), and Smiley Smile for a series of CD reissues released that year in Japan, and a year later in the US. He created new high-resolution (24-bit/88.2kHz) digital stereo master files for the new Analogue Productions LPs, which were then printed to ¼" analog tape at 15ips CCIR. The new stereo master of Pet Sounds, produced by Linett under Brian Wilson's supervision, is an assembled digital multitrack master mix in which the original four-track instrumental master is synced with the four- or eight-track vocal overdubs master. The stereo mix was mixed to ¼" tape at 15ips with Dolby SR noise reduction. The new stereo mix for Beach Boys' Party! was created in 2012 from the original three-track master tapes. The details of all of this are available on the Acoustic Sounds website, as are videos Kassem made about the process of reissuing the Beach Boys' Capitol catalog (footnote 1).
"When Brian really took control of the albums, he allowed Capitol to do stereo mixes," Linett continues. "He stopped allowing that with Today! It's really more about how he started changing his recording techniques, and those mixes were generally dubbed down to three tracks, so you'd wind up with a mono band track and two tracks of vocals. They're kind of odd mixes. Today! could have been done the same way, but there are a few songs here and there where overdubs were performed as it was being mixed, the most notable one being 'Help Me, Ronda,' where there was a bunch of overdubbing go ing on as it was being mixed to mono."
---
Footnote 1: See http://store.acousticsounds.eom/a/2776/TheBeachBoys.