2015 Records to Die For Page 4
---
STEVE GUTTENBERG
---
The Spencer Davis Group: The Best of the Spencer Davis Group
EMI America CDP 7 46598 2 (CD). 1987. AAD? TT: 34:06
If you've had your fill of Auto-Tuned and/or Pro Tooled tunes and crave musical authenticity, travel back to mid-'60s British R&B—specifically, to this collection. It may have been guitarist Spencer Davis's group, but it was Steve Winwood's singing and keyboards that put the band over the top with two Stateside megahits, "Gimme Some Lovin'" and "I'm a Man." The formula for all 12 tracks here is simple enough: The group pours heavy doses of truth and soul into each tune, and Winwood puts it over the top. That's all, folks!
Leonard Cohen: Popular Problems
Columbia 88875014292 (CD). 2014. Patrick Leonard, prod.; Jesse E. String, eng. DDD. TT: 36:00
Leonard Cohen recently turned 80, but this latest collection of tunes is easily his best since The Future, and that one came out 22 years ago! The Voice is deeper than ever, and while the backing tracks feel slick and a tad hollow, he's having fun, the pulse is strong, the observations keen, and the old man's still confessing long-held sins. When Cohen turns off the synths and is accompanied by flesh-and-blood musicians for "You Got Me Singing" and "Samson in New Orleans," he sounds decades younger. Methinks Cohen has a lot more great tunes left to write.
---
JON IVERSON
---
Shpongle: Museum of Consciousness
Twisted TWSCD45 (CD or 24-bit download). 2013. Raja Ram, prod.; Simon Posford, prod., eng., mix. DDD. TT: 61:15
Entheogenic: Enthymesis
Universal Symbiosis (download). 2014. Piers Oak-Rhind, prod.; Glenn Schick, mastering. DDD. TT: 77:29
If the latest Pink Floyd isn't doing it for you (me neither), there are plenty of new artists who've decided that we need modern space music that also shows off our hi-fi rigs. I've picked two for this year's R2D4, the simple reason being that these albums are wonderful music, and a blast to listen to on a good stereo or headphones with the lights off—just like the old days.
Both releases are primarily instrumental, blending acoustic instruments and samples with computer-music programming, bucketsful of special effects, and expert editing. The senses of soundstage depth, width, height, and movement in these recordings is phenomenal, creating immersive experiences that should push most audio systems beyond the walls. Subwoofers will definitely help.
Any and every recording by Shpongle is recommended; I've picked Museum of Consciousness only because it's the latest. If Jimi Hendrix had been born 30 years later and played the computer, not the guitar, it might sound something like Shpongle: shifting rhythms, complex electronic textures, and creative sonics galore.
Next is Enthymesis, the most recent album from Entheogenic, available as a download. More spacey and fluid than Shpongle, these works are still packed with impressive audio architecture that draws from DSOTM-era Floyd, global textures, and beyond. Picture waves of blissed-out hippie kids undulating on a beach in southwestern India at sunset and you're halfway there.
---
FRED KAPLAN
---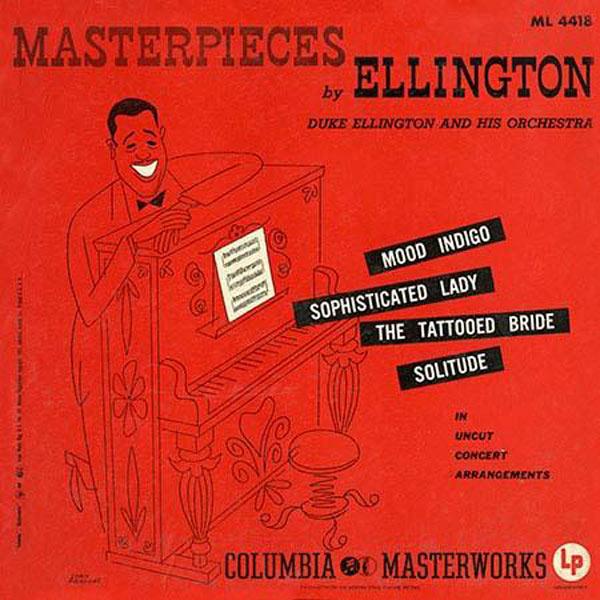 Duke Ellington and His Orchestra: Masterpieces by Ellington
Duke Ellington, piano; and big band
Columbia Masterworks/Analogue Productions ML 4418 (180gm mono LP). 1950/2014. George Avakian, prod.; Fred Plaut, eng.; Ryan Smith, remastering. AAA. TT: 46:59
I chose the CD reissue of this album as one of my R2D4s for 2012, but now from Chad Kassem's Analogue Productions comes this QRP LP, and it's an occasion for popping corks. Released in 1950, this was Ellington's first LP, and he used the new medium to stretch out four of his biggest hits. The arrangements are jaw-droppingly gorgeous and the sound just slightly less so. Recorded by Fred Plaut, who later miked Kind of Blue and other Columbia classics, it has the dynamics, depth, and in-your-face tonal realism of a modern (mono) audiophile thumper. Among the best jazz albums ever. How about a 45rpm pressing, Chad? (XXVII-9, XXXV-2)
Dial Records: The Complete Dial Modern Jazz Sessions
Charlie Parker, alto saxophone; Wardell Gray, Dexter Gordon, tenor saxophone; Miles Davis, Dizzy Gillespie, trumpet; Erroll Garner, Bud Powell, piano; Max Roach, drums; many more
Mosaic 260 (9 CDs). 1946–47/2014. Ross Russell, prod.; Michael Cuscuna, reissue prod.; Steve Marlowe, remastering. ADD. TT: ca 10:12:00
Available only from www.mosaicrecords.com.
This, too, is sort of a repeat—I cited a boxed set of much of this material in the 2009 R2D4—and another cause for celebration. Charlie Parker cut some of his best tracks in the studio for Dial Records in 1947. They're marvels of technique and improvisation, like no music made before or since. They've been reissued many times, from 78rpm shellacs. But this restoration, made using Bit Density Processing, removes the hiss, pops, and whoosh without removing any music. It's not audiophile quality, but it sounds way clearer; there's more bass, piano, drums, and the horns are more vivid than ever. A historic release.
---
DAVID LANDER
---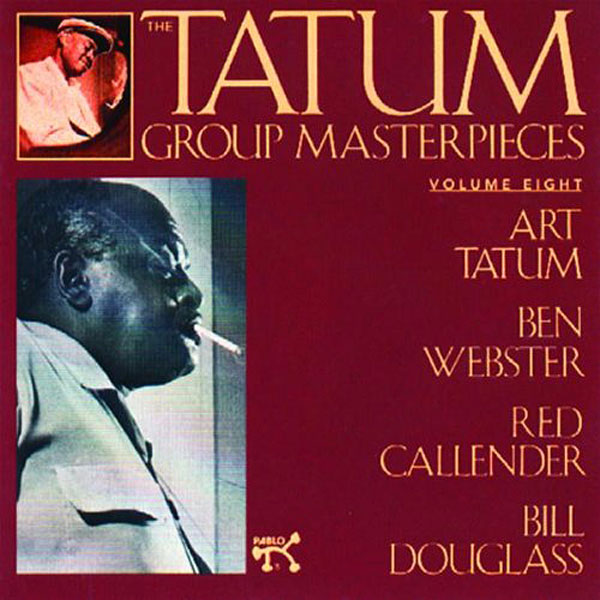 Art Tatum: The Tatum Group Masterpieces, Volume Eight
Art Tatum, piano; Ben Webster, tenor saxophone; Red Callender, bass; Bill Douglass, drums
Pablo PACD-2405-431-2 (CD). 1956/1990. Norman Granz, prod.; Val Valentin, eng. ADD. TT: 58:00
Art Tatum: The Tatum Group Masterpieces, Volume Six
Art Tatum, piano; Red Callender, bass; Jo Jones, drums
Pablo PACD-2405-429-2 (CD). 1956/1990. Norman Granz, prod.; Val Valentin, eng. ADD. TT: 46:00
Art Tatum's versions of Gershwin tunes irked their lyricist, who said the jazz pianist should be ticketed for speeding. Ira Gershwin may have resented the fact that such rapid-fire renditions left no room for words. Or maybe he felt—some did—that the intricate musical lace only Tatum could loop, twist, and braid veiled the heart of a song: its melody.
Most listeners, though, loved Tatum's breathtaking technique and rococo style. His fingers raced like thoroughbreds, Triple Crown winners whipped around the keyboard by a mind every bit as quick. Fellow pianists of every stripe were fans, from the composing Gershwin brother, George, to the classical master Vladimir Horowitz. "God is in the house," Fats Waller announced one night, as Tatum entered a club where Waller was performing.
In the mid-1950s, not long before kidney failure killed him at age 47, two-thirds of the pianists surveyed by one major critic said they admired Tatum more than any other player. Three decades after his death, he topped a similar poll.
Producer Norman Granz taped two Tatum collections for his Pablo label in the 1950s, The Solo Masterpieces and The Group Masterpieces. Because I favor small-ensemble playing, and because tenor saxophonist Ben Webster brings consummate lyricism and a big, lush tone to the Group session preserved on Volume Eight, I'm partial to that set of standards. Volume Six stands out because Tatum performs with only a two-man rhythm section and occupies the spotlight throughout.
---
MICHAEL LAVORGNA
---
Jimmy Scott: All the Way
Jimmy Scott, vocals; David "Fathead" Newman, tenor saxophone; John Pisano, guitar; Kenny Barron, piano; Ron Carter, bass; Grady Tate, drums
Blue Horizon/Sire/Warner Bros. 26955-2 (CD, 24/192 download). 1992/2011. Tommy LiPuma, prod.; David Reitzas, eng.; Al Schmitt, eng., mix; Doug Sax, mastering. ADD? TT: 47:03
Jimmy Scott passed away in June 2014, but in 1992, All the Way was his comeback album. Scott came back from neglect, the record industry's apathy toward his music, and general bad luck. All the Way is a triumph, a vocal tour de force—if you're not moved by Scott's ways with such classic ballads as "Every Time We Say Goodbye," "Angel Eyes," and "My Foolish Heart," you should sell your stereo and start over. (XVI-1, XX-2)
Scott Walker + Sunn O))): Soused
4AD EAD3428A (24/96 download). 2014. Scott Walker, Peter Walsh, prods. DDD? TT: 48:32
If Jimmy Scott's voice is angelic, then Scott Walker's could be described as demonic. This meeting of Walker with Stephen O'Malley and Greg Anderson, of drone-metal band Sunn O))), provides the perfect background/foreground to Walker's twisted tales and crazy crooning. "When you first go into the room it's like entering a furnace . . . a furnace of sound," says Walker of working with Sunn O))). Perfect. Get Soused, strap yourself in, and turn it up to 11.