2013 Records To Die For Page 3
---
DANIEL BUCKLEY
---
Little Feat: Waiting for Columbus
Warner Bros. 3140-2 (CD). 1978. Lowell George, prod.; George Massenburg, Warren Dewey, Andy Bloch, engs. ADD. TT: 72:56
In the 1970s, Little Feat was the band to beat. Leader Lowell George's masterful lyrics and wry wit, coupled with his searing slide-guitar work and the whole band's assimilation of the New Orleans sound, made this group one of the greatest of the era.
As much as I loved every studio album, this was a live band that cooked so hard and strong that you lived to see them in concert. Rarely does a live album stand up to the experience of being there, but Waiting for Columbus smokes the competition. Not only is it practically a Little Feat greatest-hits package, but every track features fiercely funky solos, especially the soaring sax and synth work in "Mercenary Territory" and the struttin' jive and gleaming slide of "Fat Man in the Bathtub." (XXV-12, XXVI-2)
Sergio Mendoza y la Orkesta: Mambo Mexicano!
Cosmica (CD). 2012. Sergio Mendoza, Joey Burns, prods.; various engs. ADD? TT: 39:12
Indie-rock group Calexico has a reputation for bringing the best of Tucson, Arizona, out on the road with them around the globe, but no band has created the international buzz that Sergio Mendoza y La Orkesta has. A BIG band in every sense, this horn-and-percussion–driven group brings back the mambo and celebrates the best of classic popular Latin music with campy wit, strong vocals, and fierce solo and ensemble firepower. It's the live band to beat in our time, and shows no sign of relinquishing the top spot.
This debut album, produced by Mendoza and Calexico's Joey Burns, presents somewhat abbreviated but no less superbly arranged versions of Mendoza's idiomatic and idiosyncratic originals—some tongue-in-cheek, some irrepressibly grabbing. But for fans of the group's live shows, hearing these tunes in the drapery of effects and the sonic possibilities of the studio shines new light on some of the most original music to come out in decades.
---
THOMAS CONRAD
---
Thelonious Monk: Live at the It Club: Complete
Thelonious Monk, piano; Charlie Rouse, tenor saxophone; Larry Gales, bass; Ben Riley, drums
Columbia/Legacy C2K 65288 (2 CDs). 1964/1998. Teo Macero, prod.; Orrin Keepnews, reissue prod.; Mark Wilder, remix, remastering. AAD. TT: 2:33:36
If you love Monk, you enjoy him on his bad nights. On his great nights, he is continuous jolts of adrenalin. On October 31 and November 1, 1964, in a long-forgotten club in Los Angeles, Monk is beside himself. His wild, clanging solo in "Misterioso" comes out of some previously unvisited cranny of his unique psyche. In "Rhythm-a-ning," he adds a little explosion of notes to the first phrase of the melody. Charlie Rouse instantly picks up this unprecedented embellishment and solos on it. Some heroic, anonymous engineer gets it all: the quartet, the crowd, the electric night air. (XXI-7)
Bugge Wesseltoft: Songs
Bugge Wesseltoft, piano
Jazzland 279 173-3 (CD). 2011. Bugge Wesseltoft, prod.; Atle Aamodt, eng. DDD. TT: 59:07
Songs is a gathering of standards for solo piano. We eavesdrop on an artist's most private moments, as Wesseltoft searches through his life and uncovers memories inseparable from certain songs. The meditations proceed haltingly, as his hands come upon "Lament" or "Darn That Dream" and the sadness or love or both that each evokes. We could have expected "My Foolish Heart" to be piercing, but who knew that "How High the Moon" was a ballad, or that "Moon River" lurked in our collective subconscious like a tribal ritual? Songs should be hoarded, to be played only on special midnights. Available at www.jazzlandrec.com.
---
BRIAN DAMKROGER
---
Beethoven: Symphony 9
Pilar Lorengar, soprano; Yvonne Minton, mezzo-soprano; Stuart Burrows, tenor; Martti Talvela, bass; Chicago Symphony, Georg Solti
London/Decca CSP-8 (2 LPs). 1972. David Harvey, prod.; Kenneth Wilkinson, Gordon Parry, engs. AAA. TT: 76:10
I'm not a huge fan of Beethoven's Symphony 9, but the scale and, I'll admit it, the sound quality of this recording make it a frequent visitor to my turntable. The music needs no introduction; the recording was made in the Great Hall of the Krannert Center for the Performing Arts, in Champaign-Urbana, Illinois, and engineered by the legendary team of Kenneth Wilkinson and Gordon Parry. Although the sound and flow of the music suffers a bit in the choral passages, it's excellent throughout, and the orchestral passages are nothing short of superb.
M. Ward: A Wasteland Companion
Merge MRG433 (CD). 2012. M Ward, prod.; Mike Coykendall, John Parish, Alistair Chant, Eric Wofford, Tom Schick, engs. DDD? TT: 36:42
At first, this quirky collection of songs, recorded in eight studios around the US and in the UK, struck me as just that—quirky. The recording and sound quality varied wildly from track to track, as did the themes and emotions of the songs themselves. But for some reason, I just couldn't take it out of my CD player, and the more I listened, the more I liked it. I grew to appreciate the scope and landscape being constructed, and the up-tempo pop of "Primitive Girl" and "Sweetheart" had me returning to this disc again and again.
---
ROBERT DEUTSCH
---
Joseph Calleja: Be My Love: A Tribute to Mario Lanza
Joseph Calleja, tenor; BBC Concert Orchestra, Steven Mercurio
Decca 478 3531 (CD). 2012. Daniel Zalay, prod.; Philip Siney, eng. DDD. TT: 56:43
I bought Joseph Calleja's debut recording, Tenor Arias, in 2004, and though I admired much about his singing, the voice had a fast vibrato that was not to my taste. Listening to the recently released Be My Love, I was delighted to find that Calleja has conquered the problem with his vibrato—it's now much less intense—and the voice has acquired some additional weight and greater freedom on top. In this tribute to Mario Lanza—whose singing inspired him to become an opera singer—Calleja performs songs made popular by Lanza, including "Be My Love" (capped by a glorious high C), "Arrivederci, Roma," and the "Serenade" from The Student Prince, as well as opera arias that Lanza sang but that could be part of any tenor recital, such as Puccini's "Nessun dorma!" No, Calleja doesn't sound like Lanza—who does?—but his singing has some of the same fervor, and the voice, now sans excessive vibrato, is really quite beautiful. He's aided by orchestral arrangements that match the style of Lanza's original recordings.
Ben Heppner: My Secret Heart
Ben Heppner, tenor; London Philharmonic Orchestra, Jonathan Tunick
BMG 63508-2 (CD). 1999. Jay David Saks, prod.; Arne Akselberg, eng. DDD. TT: 54:12
"Extraordinary how potent cheap music is," says Amanda in Noël Coward's Private Lives, and that could be applied to the music on this CD by tenor Ben Heppner, which includes songs by, among others, Coward, Friml, Novello, and Romberg. Heppner is best known for singing Wagner, but he scales down his sound beautifully for these "songs of the parlor, stage, and silver screen." Like Joseph Calleja, Heppner admits to having been inspired by the singing of Mario Lanza, and although he doesn't sound like Lanza, either, he shares with Lanza and Calleja total involvement in the material. I found his singing particularly touching in songs with a tinge of melancholy, such as "We'll Gather Lilacs" and "Roses of Picardy." He gets idiomatic support from Jonathan Tunick and the London Philharmonic.
---
ART DUDLEY
---
PJ Harvey: Let England Shake
Vagrant VR651 (CD). 2011. PJ Harvey, Flood, Mick Harvey, John Parish, prods.; Rob Kirwin, John Catlin, engs. DDD. TT: 40:08
Let England Shake sounds nothing like the nine PJ Harvey albums that preceded it—or like anything else in pop. These 12 recent songs, most of which pertain to her native England's ongoing fascination with war, find Polly Jean Harvey's voice, autoharp, and guitar supported with sparse bits of xylophone, sax, Mellotron, and percussion, building impressionistic sound structures that compel the listener in a manner almost beyond description. The almost disturbingly eerie chord sequence and childlike vocal of the title song will last with you long after the first hearing—and the manner in which Harvey sings the line "England's dancing days are done" is itself worth many times the price of the album.
Gillian Welch: The Harrow & the Harvest
Acony 1109 (CD). 2011. David Rawlings, prod.; Matt Andrews, eng. AAD. TT: 46:07
Gillian Welch is that rarity in contemporary folk music: the real deal. She writes without pretense, performs without affectation, and creates music that can stand alongside almost anything in the American traditional canon in capturing the light and shadow of rural life. As a writer, Welch's melodic and narrative gifts are equally strong, and those strengths appear to be at their zenith throughout this dark, beautiful collection.
On the all-acoustic The Harrow & the Harvest, longtime musical partner David Rawlings plays Brooks Smith to Welch's Jascha Heifetz, supporting her with appropriately sparse, dark-toned vocal harmonies and compelling steel-string guitar fills. The recording quality is pretty good, and the sleeve art kicks ass. A wonderful album. (XXXV-2)
---
MICHAEL FREMER
---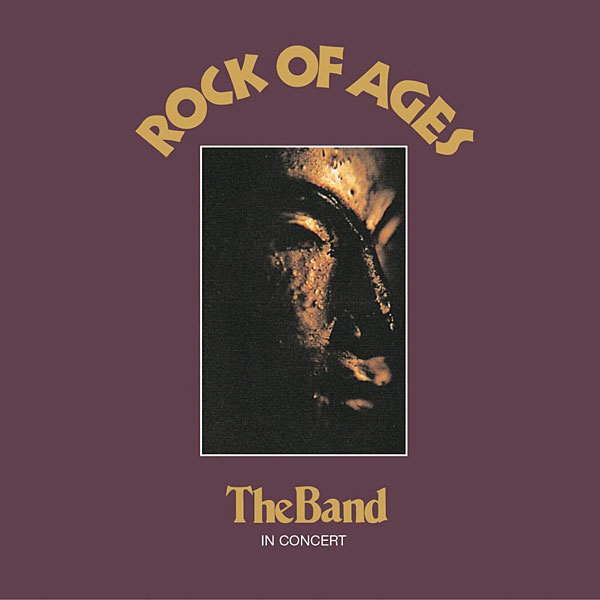 The Band: Rock of Ages
Capitol/Mobile Fidelity Sound Lab MFSL1-348 (2 LPs). 1972/2012. The Band, prods.; Phil Ramone, Mark Harman, engs. AAA. TT: 78:19
Allen Toussaint's sympathetic horn arrangements, performed by top jazz musicians, propel this "greatest hits live" recital taken at breathtakingly deliberate tempos before an adoring, raucous crowd at the Academy of Music, in New York City, on New Year's Eve 1971. Whatever tensions were dividing the group dissipated as the Band immediately achieved lift-off and remained in orbit throughout the evening, with the definitive "Chest Fever," a haunting "The Night They Drove Old Dixie Down," and some of the best vocalizing this or any rock group has ever achieved on stage. MoFi's mastering beats Bob Ludwig's original, and that's saying a lot; plus, the vinyl is dead quiet. Get in the analog time machine, but you'll need the seedee reissue for Dylan's surprise encore walk-on.
Larry Young: Unity
Larry Young, organ; Woody Shaw, trumpet; Joe Henderson, tenor saxophone; Elvin Jones, drums
Blue Note/Music Matters MMBST-84221 (2 45rpm LPs). 1966/2010. Alfred Lion, prod.; Rudy Van Gelder, eng.; Kevin Gray, remastering eng. AAA. TT: 40:02
All-star sessions don't guarantee great results. Here the group chemistry produced magic, aided by inspired tune selection, particularly the three Shaw originals. Jones nails the snare opening of "Zolt†n," based on the march from Kod†ly's H†ry J†nos Suite. Young and Jones alone do a nifty "Monk's Dream," and the Henderson original "If" blows a hole in 12 bars. Young's playing is juicy and full but not overwhelming, giving everyone the necessary space to solo effectively, and charge full speed when appropriate. Rudy Van Gelder doesn't fail in one of his best recordings, especially of Jones's drums. Kevin Gray took advantage and mastered the hell out of the 45rpm lacquers.