1 Minute Audiophile Escape: Vivid, Luxman, Koetsu, Stealth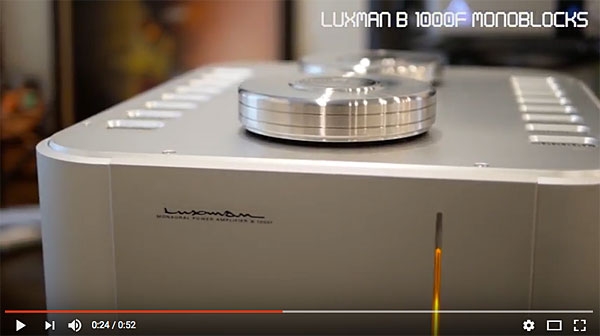 The path of an audiophile is one of arduous sonic pursuit. Such a worthy cause is often accompanied by an unquenchable aesthetic thirst.
With this video we introduce the "1 Minute Audiophile Escape": the first of many in our series of experiential segments purely dedicated to audiophile eye candy.
This video features a system that John Atkinson and I listened to last month in Chicago at the Vivid Audio Giya G1 Spirit loudspeaker debut.
The system features:
TechDAS Airforce 3 turntable ($29,750)
Graham Elite 9" tonearm ($12,000)
Koetsu Jade Platinum MC cartridge ($10,000)
Luxman EQ-500 vacuum-tube phono stage ($7500)
MBL 1621a CD transport ($28,000)
Merging+ NADAC Player MC8/music server/DAC running Roon v1.3 ($14,000)
Luxman C-1000f control amplifier ($35,000)
Luxman B-1000f monoblocks ($60,000/pair)
Isoclean isolation transformers ($6000/pair)
Artesania turntable platform and stands
Stealth cables throughout
As we encounter more and more systems throughout our travels, we will attempt to share our journey with you through the 1 Minute Audiophile Escape.