A Year of Dueling Shows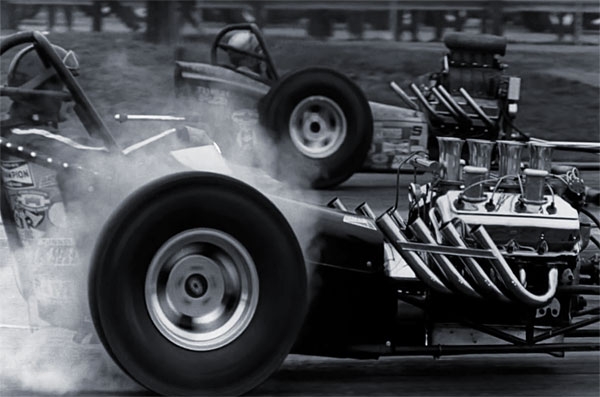 This year is not only one of fallout from the most divisive political campaigns of our time, but will also one of competing audio shows too close for comfort. Southern California will see dueling audio shows three months and 35 miles apart, and New York City and Washington, DC will host shows on consecutive weekends. While a proliferation of audio shows potentially presents plenty of opportunities for audiophiles to hear new gear, such conflicts ultimately limit which manufacturers can exhibit where, and can render some shows a poor value.
As a result of changing priorities and a revolt against high prices for exhibitors, in January 2017 we saw the smallest high-end audio showing at any Consumer Electronics Show in recent memory. Brightening the horizon in March is the second annual edition of the Montréal Audio Fest (March 24–26). The MAF arose in the 11th hour last year, when Michel Plante and Sarah Tremblay, the owners of the earlier Montreal show, came to the rescue after the UK's Chester Group abandoned its attempt to mount a Montreal show in 2016. Managed by a committee of industry members, MAF expects to open 65 exhibit rooms plus a headphone exhibition. "Last year's show was the busiest in 29 years," said Plante. "Admission was free, and will remain free." Wow.
Next month (April 21–23), the largest Audio Expo North America in history, to be held at Chicago's Westin O'Hare hotel, anticipates more than 125 listening rooms and an overflowing EarGear Expo. Joel Davis, founder and CEO of show promoter JD Events, says his ultimate goal is "to continue to grow AXPONA in Chicago so that it serves the entire North American market . . . and becomes like [High End in] Munich is to Europe, as the largest show in North America." Provocative words!
Munich's High End (May 18–21) has become the largest hybrid consumer-and-trade show in the world, with exhibitor space maxed out by more brands than you can name. High End is now the show for every audio company that can find space and swing the high cost of exhibiting. The individual rooms are sonically compromised, and the sprawling exhibition halls are even worse, but the most resourceful exhibitors manage to cope. It's a great show.
Just two weeks later (June 2–4), the madness commences with the debut of the Los Angeles Audio Show, held in collaboration with the Los Angeles and Orange County Audio Society. LAAS came about when, following the death of Richard Beers, founder of T.H.E. Show Newport Beach, that event's new president, Maurice Jung, initially announced neither hotel nor dates for 2017. With investors eager to back a show, and show runner Marine Presson—whom LAOCAS president Bob Levi believes was "110% of the reason T.H.E. Show 2016 happened"—parting ways with Jung, Levi and his Orion Group quickly grabbed T.H.E. Show's usual weekend and found what sounds like an ideal location near LAX: at the Sheraton Gateway, site of Stereophile's 2006 show.
LAAS is "geared to the entertainment and excitement factors [of] very Hollywood tastes," Levi told Stereophile. As of late last year, Presson anticipated 115 exhibit rooms (down from the 150 rooms of T.H.E. Show Newport 2016), and several huge displays destined to razzle and dazzle. We're talking Harman International's 1600-square-foot lobby exhibit, which will include three cars with complete audio systems, Starke Sound's 2300-square-foot dual Dolby Atmos A/V setups, craft beers galore, and a set of live music at after the show closes on Friday and Saturday.
When Capital Audiofest's Gary Gill moved his 2017 show from August to November 3–5, it looked like a quiet audio summer except for the huge Hong Kong High End A/V Show. Then Constantine Soo, whose summertime California Audio Show disappeared from the Bay Area without a whimper following its smallest edition ever, in 2015, announced on Facebook that CAS would return in 2017. As of press time, only he knew when (footnote 1).
The oy-vey season begins in September. Shortly after the CEDIA Expo home-technology show (September 6–9), which in the last few years has attracted increasing numbers of high-end companies, occupies the San Diego Convention Center, Maurice Jung's T.H.E. Show Anaheim arrives at the Hilton Anaheim (September 22–24). Just two weeks later (October 6–8) comes the most beloved and long-lived of current shows, the Rocky Mountain Audio Fest.
Two phone chats with Maurice Jung left me convinced that T.H.E. Show Anaheim's closeness to RMAF was born solely of schedule confusion, with no desire to undermine RMAF. "T.H.E. Show and Rocky Mountain have always been on good terms, with mutual support, and I want to try to keep that going and help promote other shows," Jung said. He promised shipping discounts from Anaheim to Denver, and at least three weeks between T.H.E. Show and RMAF in 2018.
By the time this issue of Stereophile has been published, RMAF's Marjorie Baumert will have announced whether or not her show will once again occupy Denver's Marriott Tech Center, with its insufficient number of large rooms and narrowed standard-size rooms (footnote 2). I'm rooting for a restart in fresh quarters.
Tentatively scheduled for October 27–29 is the Toronto AudioVisual Entertainment Show (TAVES), which last year had 48 high-end exhibit rooms rather than the expected 60. Then comes the other sticky one. The Chester Group UK's New York Audio Show (November 10–12), which until now has been held each year in a different venue and month, returns to the Park Lane Hotel, opposite Manhattan's Central Park, just one weekend after Capital Audiofest (November 3–5) returns to the Hilton Hotel in Rockville, Maryland.
As tight as that sounds, it is actually a last-minute compromise. For more than five months, Roy Bird, head of the Chester Group, intended to hold the New York show on the same weekend as Capital Audiofest. Thankfully, just two days before Christmas 2016, Bird changed his New York dates and promised to facilitate express shipping between the two shows. The rails and roads between Maryland and New York City could be very busy before Thanksgiving.
---
Footnote 1: Soo has since announced that the California Audio Show will be held July 28–30 at the Hilton Oakland International Airport.
Footnote 2: As of February 10, the renovation of the Marriott Tech Center had still to be finished.