T+A Updates DAC 8 With DSD and More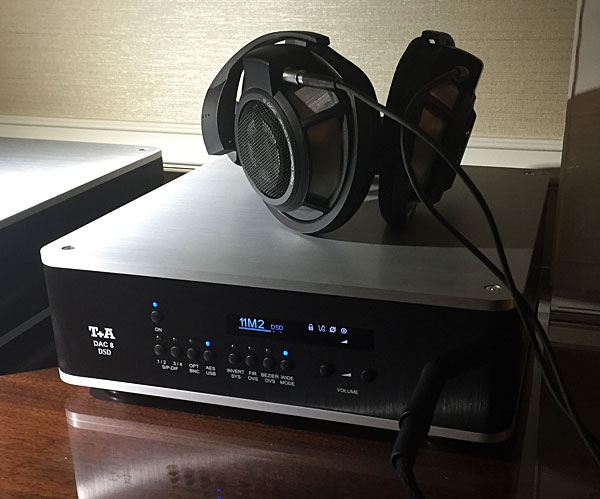 Germany's T+A introduced the DAC 8 analog to digital converter and preamp a couple years back as a compact and sportier version of its pricier siblings. New this year is the addition of a dedicated DSD processing section, new upgraded volume control and headphone amplifier.
I've always loved the way T+A builds their products, and the DAC 8's compact and clean design is one of my favorites. The show photo here does not do it justice. The product was sitting in a static display, so I did not play with it or listen, but T+A's always affable Jim Shannon explained the basics. Inside are dedicated power supplies and galvanic isolation for both analog and digital circuitry, and processing able to handle PCM up to 32/384 and DSD 512 via USB.
On the back are balanced and unbalanced outputs with a switch to engage the volume control or run the signal at line level (for powered speakers, etc.), 4 SPDIF inputs (I always end up using at least two so love when there are more than one), BNC, optical and of course USB inputs. Price is $3,995, and maybe I'll be able to get my hands on the new version this year for a test drive.