Rip It Up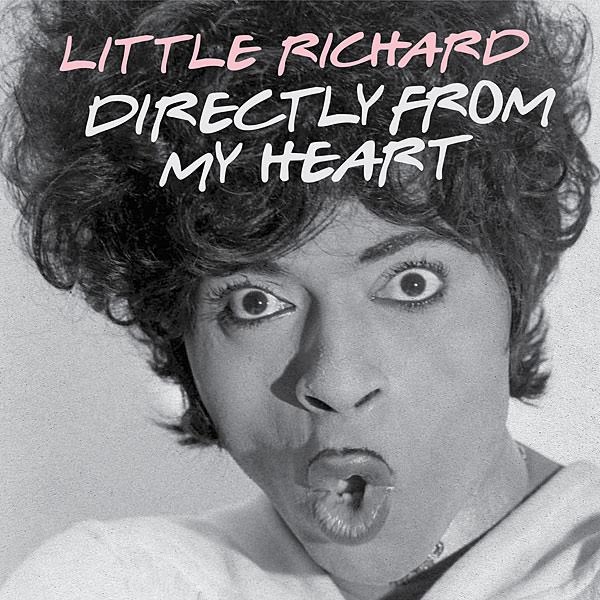 It's an old story, told by many, which starts appropriately enough…Many years ago, when the Riot House on Sunset Boulevard was still the Riot House, an impressionable young journalist, in the midst of a vodka chased with Merlot bout of over-romanticizing the orgiastic glory days of the Continental Hyatt House, was wandering the floors trying to imagine Keith Richards joyously chucking TV's out windows, John Bonham riding his motorcycle down the halls and the dismal rooftop party in
This is Spinal Tap
when who should appear dressed in a baby blue tuxedo, but Little Richard surrounded by large bodyguards.
He'd lived in the rock 'n' roll relic for many years during the 1980s and '90s and while I'd heard ghost stories about seeing him there, I'd never given them any credence, let alone think I'd ever behold his phantasmal presence. But there he was, in the flesh, all teeth and hair and pancake makeup. Stunned into incoherent babbling, stoopidly trying to clear my head with sips of wine, I flipped into default mode, stuck out my hand and to my astonishment he politely took it and said, "Hello Baby!"
After copping style tips from folks like Bobby Marchan and stagecraft from places like the My-Oh-My Club in New Orleans, Richard Penniman had a run of 18 hit singles between 1955-57. Most were produced by Robert "Bumps" Blackwell, recorded by Cosimo Matassa for Art Rupe's Specialty label, and featured a band that included such New Orleans luminaries as saxophonists Lee Allen and Red Tyler, pianist Huey Smith and drummer Earl Palmer. Most were put on tape at one of the two studios owned and operated by Matassa in New Orleans: J&M on Rampart Street until 1956 and thereafter at a larger room on Governor Nicholls Street that was just called, Cosimo Recording Studio.
At the height of his fame in 1962, Richard got religion and the career of this self-proclaimed "omnisexual" was never the same. Those early magical Specialty sides have been reissued again recently as Directly from the Heart, The Best of The Specialty & Vee-Jay Yearsby the Concord Music Group. The three disc set also includes much of what he cut for the Vee-Jay label when he briefly signed there in 1964.
At this point in the history of recorded music, packaging and price are the biggest factors in trying to get folks to buy reissue CDs and it's in the former arena that this set has issues. At a very reasonable $24.95 this is your basic squeeze-the-catalog one-more-time reissue and so contains a short, not very interesting liner note by Billy Vera in sexy but hard-to-read type and no track info whatsoever: no sidemen, no recording dates, no recording locations, no running times, nothing. While this may be fine for the teeming hordes of casual listeners and hormonal teenagers lining up to buy this 55 year old music, it might have been smarter to lose a few pages of badly reproduced photo proof sheets and add a little info. It's not like this stuff is common knowledge.
The completist Little Richard boxed set, The Specialty Years was released in 1990 and the best single disc survey of his Specialty years, The Georgia Peach was released a year later. While there's no info about when these tracks were digitally mastered or remastered—though it seems likely that the latest remasterings from 2008 were used—the sound here is a classic example of Cosmo (as he was known in NOLA) Matassa's wonderfully raw and dirty, bass-heavy sonic signature.
While none of this is exactly breaking news, the excitement and spirit in Penniman's high young voice is still breathtaking to hear. It's part of what grabbed kids about rock and roll in the first place. His screams, rapid fire delivery, and end-of-line trills in tracks like "Lucille," "Jenny Jenny" and of course, "Tutti Frutti," every one recorded with an overloaded microphone, are impassioned in the extreme. And yet, unlike James Brown who never quite had the chops for ballad singing, Penniman genuinely sings in tunes like "Shake a Hand" or "By The Light of the Silvery Moon." While Richard's period of unlimited energy and peerless vocal performances didn't last long, no one in early rock history, including Elvis, Jerry Lee Lewis, Chuck Berry, and the rest, ever brought it quite like the now 82-year-old Richard Wayne Penniman.