RHA Dacamp L1 Portable Headphone Amp/DAC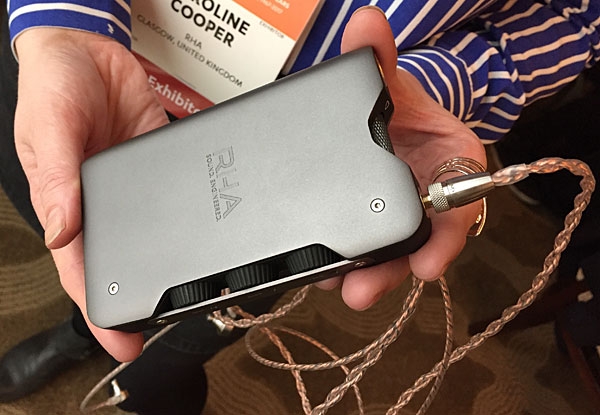 British manufacturer RHA, known primarily for their in-ear headphone models, had the new Dacamp L1 for the first time at CES. Beautifully built and feeling hefty in the hand, the new headphone amp and DAC sports independent processors for each channel. Three knobs along one side control gain (there are three settings), bass and treble, and inside is a 4000mAh lithium ion battery that RHA claims will give you 10 hours of play time.
On the top are the volume control and 3.5mm headphone out and 4-pin mini XLR (balanced) connections and at the bottom, are line in, USB in and line out jacks. The Dacamp L1 handles any PCM file up to 32/384 and is available now for $549 and is covered by a three year warranty.