Records to Die For 2018 Page 6
---
Stephen Mejias
---
Aldous Harding: Party
4AD 4AD008 (LP/CD/WAV). 2017. John Parish, prod.; Oliver Baldwin, eng.; Ali Chant, Parish, mix. DDA? TT: 38:45
The album's title is perhaps misleading. There are no brightly colored balloons or cràpe-paper streamers here. Aldous Harding is demented. Her voice is a tiny bird on fire, then a playful poltergeist—sometimes terrifying, always enchanting. "He took me to a clearing," she calmly sings in the title track. "The grass was warm / And the air was soft / He had me sit like a baby / I looked just 12 / With his thumb in my mouth." Perfume Genius's Mike Hadreas adds gorgeously piercing vocals to standout tracks "Imagining My Man" and "Swell Does the Skull." Enrico Gabrielli contributes graceful flourishes of bass clarinet and tenor sax. Producer John Parish's expert touch is all over the place. The sound is clear, bold, and often intoxicating. Throughout, Harding sings exquisitely, plays gentle guitar, and knows exactly when to release her many monsters.
SZA: Ctrl
Top Dawg Entertainment/RCA 44919-2 (LP/CD/WAV). 2017. Anthony Tiffith, exec. prod.; B?kon, Ray Charles Brown, James Fauntleroy, engs. DDA? TT: 49:10
SZA is Solana Rowe, and her voice makes a complete mess of me. Compelled to sing along, I soon learn I can't hold on to the sudden turns, can't reach the highs or lows, can't match the depth of emotion. Still, I feel it all. She shares thoroughly modern stories that are apparently deeply personal, but I experience them as if they're my own. Around a slinky R&B groove, she explains, "Picking up a penny with a press-on is easier than holding you down," and I totally understand. I feel all of her. This music is the suffocating heat of summer, the shock of coldest winter—absolutely vibrant and wholly alive, nothing spring or fall about it. Kendrick Lamar ("Doves in the Wind") and Travis Scott ("Love Galore") contribute memorable verses, yet even at the height of lust, vulnerability, insecurity, or need, Rowe remains in complete control.
---
Paul Messenger
---
David Bowie: Hunky Dory
RCA Victor SF 8244 (LP). 1971. David Bowie, prod.; Ken Scott, prod., eng. AAA. TT: 41:50
A key album of 1971, according to David Hepworth's book Never a Dull Moment: 1971, the Year that Rock Exploded, David Bowie's fourth album is also, in my opinion, his best—for the sheer variety of the music, and the key introduction of the late Mick Ronson as major collaborator. All but one of the tracks was composed by Bowie, which makes the extraordinary range of types of music all the more impressive. Standouts include "Changes," "Life On Mars?," and "The Bewlay Brothers," though it's hard to pick just three tracks when several others also deserve mention. The recording quality on vinyl is first class, and I am told that the 1999 remastering on CD is also very good.
The Who: Who's Next
Track 2408 102 (LP). 1971. The Who, prods.; Glyn Johns, prod., eng., mix. AAA. TT: 43:38
Although the Who were well established by 1971, when this album came along, Who's Next is still arguably their creative peak, due particularly to the tracks "Baba O'Riley" and "Won't Get Fooled Again." I'd bought the Who's first three studio albums and Live at Leeds, but gave up when Tommy appeared—for me and many other critics, Who's Next was a return to form. This follow-up to Tommy emerged from Pete Townshend's abandoned Lifehouse project; the CD reissues of 1995 and 2003 incorporated outtakes and a number of extra tracks related to Lifehouse. (Vol.17 No.2, Vol.22 No.12, Vol.26 No.2, Vol.27 No.5)
---
Ken Micallef
---
Paul Motian: Monk in Motian
Paul Motian, drums; Joe Lovano, tenor saxophone; Bill Frisell, electric guitar. With: Geri Allen, piano; Dewey Redman, tenor saxophone.
JMT Productions 834 421-1 (LP). 1988. Stefan F. Winter, prod.; Joe Ferla, eng. AAA. TT: 49:40
Another heroic entry in Paul Motian's rollicking, perpetually off-kilter, and beautifully resonant catalog, Monk in Motian follows the evolution of the magical Motian-Frisell-Lovano trio to rapacious satisfaction. Using the joyous compositions of Thelonious Monk as its jumping-off point, the three bash and burn, soar and tumble, creating novel ways of improvising for generations to come.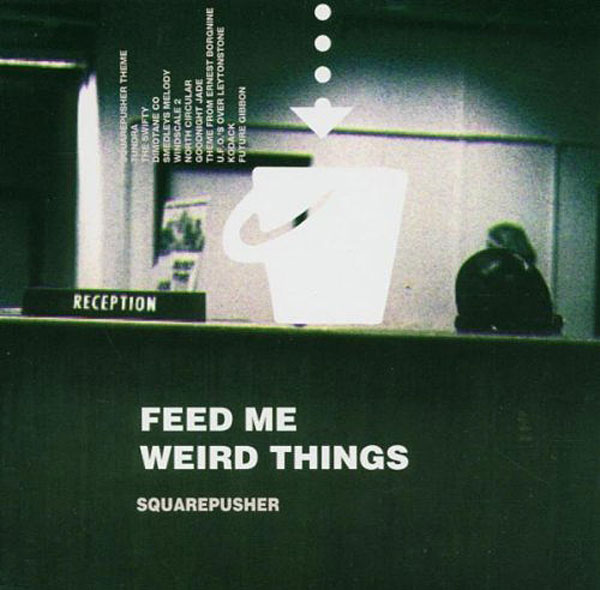 Squarepusher: Feed Me Weird Things
Tom Jenkinson, electric bass, keyboards, drums, effects, sampler
Rephlex CAT037LP (2 LPs). 1996. Tom Jenkinson, prod. AAA. TT: 66:43
"He made the sound of ambulances turn into slide trombones and . . . a secretary filing her nails into a 24-piece string section," wrote Richard D. James, aka Aphex Twin, regarding the http://xltronic.com/mb/97465/prichard-d-jams-on-squarepusher ">debut album by Squarepusher. Feed Me Weird Things unleashed a drum 'n' bass juggernaut comprising forlorn synthesizer melodies, virtuoso electric bass, and surging/spastic beat constructions. An astonishing slab of Akai-MPC-meets-Fender-Jazz-Bass wizardry, this out-of-print epic sounds as revolutionary today as yesterday.
---
Fred Mills
---
The Dream Syndicate: The Complete Live at Raji's
Run Out Groove ROGV-007 (2 LPs). 1988/2004/2017. Elliot Mazer, prod.; Matt Block, Pat Thomas, reissue prods.; Steve McDonald, eng. ADA? TT: 91:45
One steamy weeknight summer eve in 1986, power-psych outfit the Dream Syndicate nearly blew out my local punk club's speakers and my ears—and the patience of the club's noise-ordinance–wary owner, who'd warned them to "keep it down" and threatened to pull the plug. Yeah, it was as rock'n'roll as it gets. This remastered, colored-vinyl reissue of a 2004 CD features the same lineup two years later, laying similar waste to their home turf of L.A. via DS staples like noir rocker "Burn" and an unhinged "John Coltrane Stereo Blues." Now that the band has reunited and released a new album (How Did I Find Myself Here?), the Raji's material takes on fresh relevance, particularly for fans wanting to backtrack.
Pylon: Chomp More
DFA 2220 (CD). 1983/2009. Pylon, Chris Stamey, Gene Holder, prods.; Bruce Baxter, prod., eng.; Mitch Easter, eng.; Rodney Mills, remastering. AAD. TT: 60:46
True story: At an early-1980s Pylon concert, I once pogoed with my mother-in-law. When I recounted the story many years later to the band's lead singer, Vanessa Briscoe Hay, she laughed and admitted that they never quite knew who might turn up at their gigs. Indeed, Chomp (1983), the quartet's second album and considerably more sophisticated than Gyrate (1980), cuts across genres so perversely—one moment Talking Heads–style dance-funk ("Beep"), the next edgy, dissonant postpunk ("M-Train"), and the next poppy psychedelia ("Crazy," famously covered by fellow Athenians R.E.M.)—you'd be hard-pressed to target it to any specific demographic. In 2009, indie dance label DFA remastered and reissued Chomp for CD, adding four bonus tracks and retaining the original, iconic T. rex album art.
---
Thomas J. Norton
---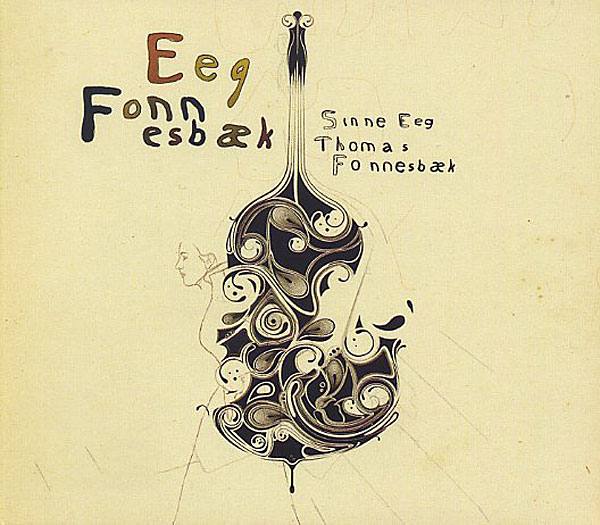 Sinne Eeg & Thomas Fonnesbæk: Eeg Fonnesbæk
Stunt STUCD 15082 (CD). 2015. Sinne Eeg, Thomas Fonnesbæk, prods.; Boe Larsen, Jan Twilley, Jon Schroeder, engs.; Lasse Nilsson, mix, mastering. DDD.? TT: 41:45
Listening to some exceptional-sounding, apparently unreleased compilation CDs from Danish speaker maker DALI, I heard several excellent female vocalists previously unknown to me. One, Sinne Eeg, is a Danish jazz singer widely regarded as one of Scandinavia's best. She has appeared in the US, but isn't well known here. I couldn't find the album from which the DALI track was taken, but this one features Eeg singing in flawless English, Thomas Fonnesbæk on acoustic and electric bass, and that's it. Eeg's voice is rich, with the flexibility that good jazz singing demands. And Fonnesbæk is no second fiddle—many of these songs feature his impressive double-bass playing. Both are beautifully captured in Boe Larsen's natural, minimally processed recording. Eeg's voice is front and center but not unnaturally forward, and Fonnesbæk's double bass is warm, but always tuneful and distinct.
Various: Score: A Film Music Documentary
Matt Schrader, dir.; with James Cameron, Danny Elfman, Quincy Jones, Rachel Portman, Trent Reznor, John Williams, Hans Zimmer, others.
Gravitas Ventures (BD). 2017. DTS-HD Master Audio. TT: 93:00
Film music seldom gets much love from audiophiles, but the composers who work in the field often produce breathtaking results. And if their scores are typically subordinate to and often swamped by the action onscreen, their efforts are critical to a film's success. A good score can't turn a poor film into a good one, but it can help a good film achieve greatness.
This award-winning documentary shows how those composers and musicians bring their music to life. It's up to date, and full of interviews with composers, historians, and even a psychologist, who discusses how we're affected by music. (Rhythm and melody are processed in different areas of the brain—who knew?) But it isn't just talking heads. There's plenty of music, plus visits to famous recording venues, such as London's AIR Studios and Abbey Road. And you can't miss noticing that virtually all film composers today do their work on electronic keyboards in front of multiple video monitors awash in music-composition software.
The technical quality of Score varies with the age of the material. The best of it, including some spectacular segments shot during recording sessions with full orchestra, deserves the full multichannel treatment, but it will also work directly into your television (though likely with uninspiring sound), or into a two-channel system from the two-channel output of a universal BD player. This is the best documentary I've seen on the subject—or, for that matter, on music in general.