The October Issue . . . and "Recommended Components"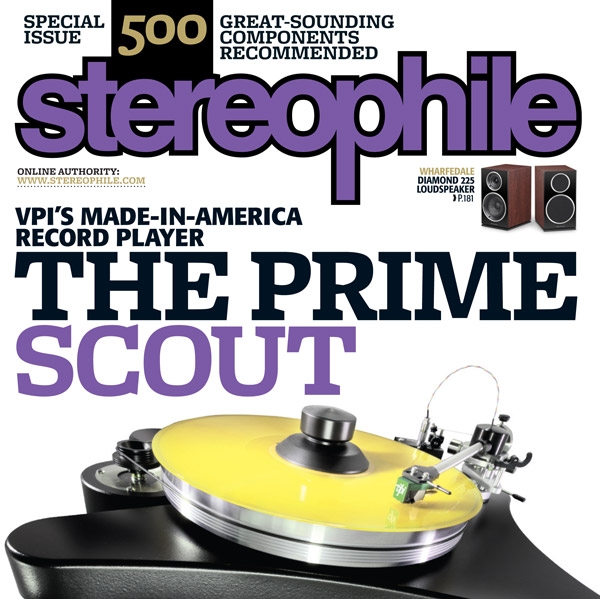 Hitting mailboxes, newsstands, and tablets today, the 204-page October
Stereophile
, offers 36 pages of audio equipment reports and the revised and updated "Recommended Components" listing. Featured on the cover is VPI's Prime Scout record player, reviewed by Art Dudley, who also offers auditions of speakers from Burwell and Wharfedale. Herb Reichert reviews the AMG Giro turntable, John Atkinson report on his time with KEF's Reference 5 loudspeaker, Robert Deutsch lives with PS Audio's Memory Player, and there are reviews of amplifiers from Dan D'Agostino, Rega, and Linear Tube Audio.
With Steve Guttenberg kicking the issue off by wondering what would the audio world have been like if the CD had failed a quarter century ago, the October 2017 Stereophile is a keeper!