The Next Wave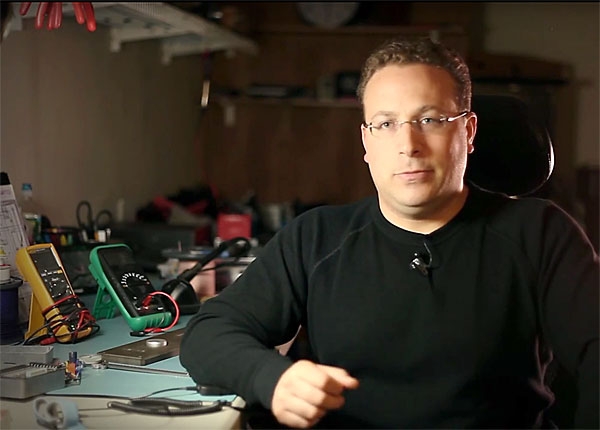 I began working as a salesman of high-end audio gear in 1978. I was 29, and, as I recall, a healthy percentage of my customers were about my age. Most of the top high-end designers and entrepreneurs, too, were young: John Curl,
Dan D'Agostino
, Jon Dahlquist, Ray Kimber,
Mark Levinson
,
Bill Low
, Mike Moffat,
Nelson Pass
,
Peter Snell
,
Bob Stuart
,
Jim Thiel
,
Ivor Tiefenbrun
,
A.J. van den Hul
,
Richard Vandersteen
, Harry Weisfeld,
David Wilson
. The fact is, high-end audio's Golden Age—the late 1970s to the mid-1980s—was largely fueled by the under-40 set, and most high-end journalists were fellow baby boomers. Now we're all oldsters, with just a smattering of under-fortysomethings. That's about to change.
Strangely enough, it's vinyl's ongoing surge that's keeping hope alive. Vinyl isn't just for diehard audiophiles buying their umpteenth remastering of Muddy Waters's Folk Singer. No, it's thirtysomething hipsters scooping up old and new sides to play on their home hi-fis—while their peers and their parents' generation do virtually all of their listening on the go. Sure, the latter might do a smidgen of background listening at home with a cheesy Bluetooth speaker or sound bar, but through a stereo? No way: The only people kicking back at home spinning tunes are hipsters, audiophiles, and other misfits.
But their numbers are growing.
I'm fascinated by newly minted converts to vinyl. These refugees from the world of mobile digital sound have now discovered that music is best savored at home—and that has changed their perspective. I've seen it happen again and again with my under-35 coworkers: Once they've taken the plunge and bought a turntable, they're goners. It's strange—they grew up with the effortless discovery of new music at their fingertips, but now they're out there, chasing down gems in record stores and at yard sales. They're hungry for new sounds.
Something in the air
If, 10 years ago, you'd asked me where the next generation of audiophiles would come from, I'd have shrugged my shoulders. Back then, you rarely saw people under 40 at audio shows or in hi-fi shops, and most of my audiophile pals' adult kids had zero interest in the good stuff: Their hi-fis fit in their pockets.
That was then. Today's new vinylphiles are picking up turntable-tonearm combinations from Audio-Technica, Music Hall, Pro-Ject, Rega Research, and U-Turn. Record-player sales rise year after year—and not because kids are scoring old copies of Kind of Blue or 200 Motels at thrift shops. What's really fueling turntable sales are young bands' new LPs: While bands eke out their livings with micropayment "income" from their music being streamed by Apple Music, Pandora, Spotify, and Tidal, they make a couple of whole dollars from each sale of an LP. Buyers of new LPs directly support their favorite bands' recording efforts, and fans gain a greater understanding that the music is valuable and worth paying for. That's huge!
These recent converts to vinyl are more turned on by music than they were when they just listened to files, or had access to millions of tunes via a subscription to a streaming service. They might own just a few hundred LPs, but they're fully engaged with that music. So even with pressing plants worldwide cranking out LPs at breakneck speed, record labels have no choice but to endure waits of three to four months to generate product. No wonder Chad Kassem of Acoustic Sounds, owner of Quality Record Pressings, recently bought 13 more vintage vinyl stampers to help meet burgeoning demand.
Then there's the ongoing boom in headphones. The masses may be satisfied with earbuds, or with Beats or Bose headphones, but sales of audiophile headphones are growing by leaps and bounds, and custom-molded in-ear 'phones are selling briskly to twenty-, thirty-, and fortysomethings. Hardcore head cases are gobbling up hi-rez players from Astell&Kern, Cowon, FiiO, Hifiman, Pono Music, and Sony. And new generations of planar-magnetic and electrostatic models from Audeze, Enigma, Fostex, Hifiman, Kingsound, Oppo, and Stax are rapidly advancing the state of the headphone art.
These buyers of high-end headphones are the next wave of audiophiles. Meanwhile, the old guys are just now starting to see how far headphones have come since the Grados and Sennheisers of 10–15 years ago. At last year's Rocky Mountain Audio Fest, I spotted George Cardas cruising the ballroom dedicated to Head-Fi's CanJam event, wherein dozens of headphone suppliers showcased their wares. Cardas may be an old-guard cable manufacturer, but he now sees headphones as crucial to the future of the High End. Like me, he was excited by the vibe in that room.
New York City high-end retailer Stereo Exchange spotted the trend, and now devotes an entire room of their Broadway store to demonstrating upscale headphones and headphone amplifiers—and that led to a sales boom. Apparently, things have gone so well that the front of the shop is now lined with headphone listening stations; most of the buyers are under 40, and seem eager to step up to better headphones to get more out of their music.
Young entrepreneurs and designers are entering the fray: AudioQuest's Skylar Grey, Hifiman's Dr. Fang Bian, MrSpeakers' Dan Clark, Noble Audio's Brannan Mason, Vinnie Rossi, U-Turn's Ben Carter, and VPI's Mat Weisfeld, to name a few. Make no mistake, high-end audio is evolving—but now, with the younger generation embracing vinyl and headphones, it seems to have a future. These folks value music—and they buy new LPs and hi-rez downloads, crave better-sounding gear, and are intrigued by technology. By any definition, they're audiophiles.
History repeats: In coming decades, the "kids" will start to look and act more and more like us oldsters, and they'll have full-fledged hi-fi systems—even if they don't look exactly like our hi-fi systems. And they'll probably reminisce about the days when high-end audio first rocked their world. I can imagine a couple of 50-year-old audiophiles in 2035, enthusing over a pair of vintage Audeze LCD 3 headphones: "I used to have a pair of those—they were amazing!"
From my perspective, right now, high-end audio is just getting its second wind.— Steve Guttenberg