Music Hall and Audioengine at Urban Outfitters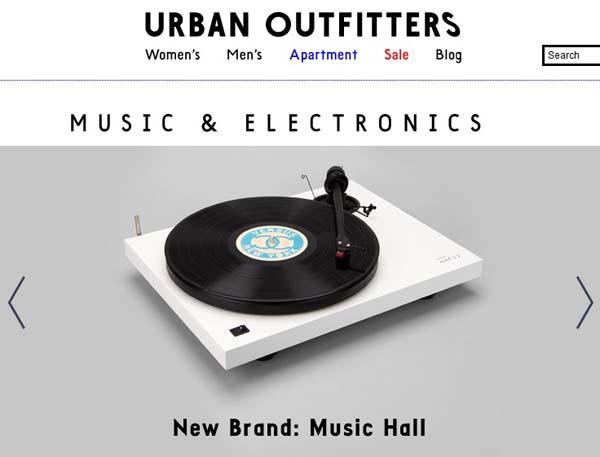 I was sort of surprised when I saw that
Urban Outfitters
, the hipster home and apparel shop, had started selling LPs. I was more surprised to learn that they had a headphone listening station—you can actually walk into the store with your iPod and audition a bunch of headphones. But now Urban Outfitters is carrying
Music Hall
turntables and
Audioengine
powered loudspeakers. I really like this.
The Music Hall USB-1 turntable and Audioengine's powered loudspeakers make a quick, versatile, musically engaging, and great-looking system, compatible with both analog and digital media. I wrote about the system in our May 2011 issue. After hearing it at my place, my friend Natalie decided she would buy her own. The Music Hall USB-1 and Audioengine A5 loudspeakers have been the center point of many of Natalie and Nicole's parties. Natalie loves the system more every day, and her record collection continues to grow.
I was able to help Natalie when she decided to purchase her first system, but maybe Urban Outfitters can do that same job for thousands of other young listeners.