Meridian Sooloos iPad App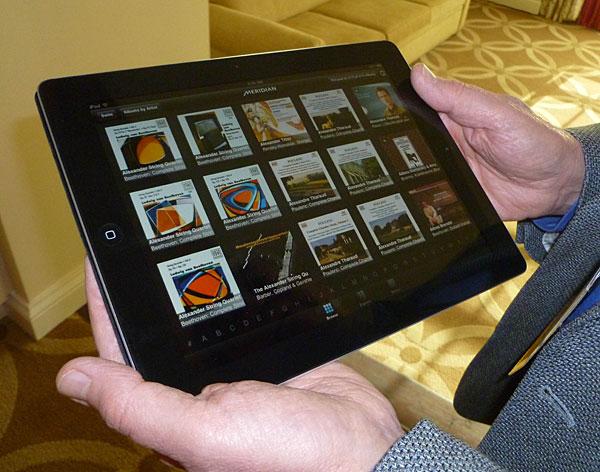 It's no secret that I love the Meridian Sooloos touchscreen interface for handling a large music collection. But the Sooloos iPad app and desktop application left a little to be desired in the ease-of-use department compared to the Control 15 17" touchscreen sold by the company. Neither app included the album cover art grid that is essential to the Sooloos' ease of use, and other features were hit and miss.
Not any more. The new iPad app includes the album cover grid as well as almost all of the Focus and navigation features from the Control 15 touchsvreen software. So all you need now is a Sooloos core somewhere in the network and an iPad or computer if you want the grid without Meridian's touchscreen. I couldn't see not having a Control 15 in the house, even though I use the iPad as a controller too, but I'm sure some folks would disagree.
Hand model Bob Stuart demonstrated the new cover grid, and it flowed rather smoothly as he browsed the collection. Should be available in the next month or so and is free (though only of use to Sooloos system users). I can't wait to get my hands on it and hope to do a follow-up to my original Sooloos review in the next few months.