Listening #205: John Fahey, Naim NAC 32-5, Naim NAP 250 Page 2
The Naim components in question were their NAC 32-5 preamplifier and NAP 250 power amplifier, supplemented with their Hi-Cap outboard power supply; that last item was devised as an upgrade to a more basic system in which DC from the Naim amp's own power supply is used to power the preamp. In 1988, the 32-5/250/Hi-Cap combination was Naim's second-best amplification system, bettered only by the use of two NAP 135 monoblocks in place of the stereo amp. (In 1988, my own Naim setup was humbler: I started out with the less expensive NAC 62 preamp and NAP 140 amp, later upgrading to a Naim-reconditioned secondhand NAP 250.)
As with the Nait 2 integrated amp I wrote about in the May 2016 Stereophile, the Naim components in question had been serviced by AV Options (footnote 3), a US company whose star technician is UK-born Chris West, who worked for Naim for a goodly number of years. (AV Options is also an authorized Naim Audio service center and has expanded into retailing, via internet, a few products that fit their Naim-friendly view of the hi-fi world.) The NAC 32-5 was given the basic AVO rebuild service for that model, includ- ing upgraded locking DIN sockets from PrehKeyTec of Germany ($995) and WBT Nexgen RCA jacks, treated with AVO's "Deep-Cryo" cryogenic treatment ($180), in place of the original BNC Phono-1 sockets. The preamp's MM phono-input boards were rebuilt ($195) and fitted with Vishay Z Foil loading resistors that had also been given the Deep Cryo chill ($125).
The NAP 250 amp had been treated to AVO's standard rebuild ($1695), which includes all-new tantalum and electrolytic capacitors, all-new trim potentiometers, and more. The amp also got some Deep Cryoed Z Foil resistors of its own ($150) and a Deep Cryo treatment for its mains transformer and wiring loom ($500). The Hi-Cap power supply had the full AVO rebuild appropriate to that product ($995), plus PrehKeyTec locking DINs ($295) and its own transformer cryogenic treatment ($500). The amplifier and power supply were also supplied with AVO's TibiaPlus 12 Deep-Cryo AC cords ($219/6').
No less important for the purposes of this review was an adjustment to the amp's B+ rail, applied by Chris West to make the NAP 250 more suited to the Quad ESLs. As West explained in an email, "Normally each amp channel runs off +39.3/–39.9 DC voltage rails supplied by two regulated power supply circuits. For safe use with Quad [ESLs], the rail voltages are dialed down to +36.3V/–36.9V."
For those readers who are unfamiliar with the brand, Naim Audio has, since their founding in 1972, specialized in solid-state amplifiers of generally modest to moderate output power. (The NAP 250 of 1988 output 70Wpc into 8 ohms—scarcely less than their then-flagship amp, the 75W NAP 135 monoblock.) Other Naim characteristics include their use of quasi-complementary class-AB output stages—NPN transistors are used for both halves of the waveform, rather than the far more common approach of using NPN devices for one phase and PNP for the other—and Naim's amps make extensive use of star grounding. The latter has consequences beyond each product's chassis: In a Naim-centric system equipped with a Hi-Cap, that external power supply becomes the central ground point to which all other electronics (and in some settings even the turntable and tonearm) are referenced.
Older Naim products also possess the endearing combination of sensible size and different-drummer styling. As for the latter quality, my review samples all sported the company's original "chrome-bumper" casework, named for the polished edges of the otherwise black-painted aluminum extrusions in which they were housed. Speaking only for myself, I miss that look and would go as far as to suggest that Naim Audio Ltd. (footnote 4), now owned by Focal, is missing the boat by not offering a period-correct "vintage-reissue" Naim Nait 2.
And then there are my Quads, the rehabilitation of which I began to recount in the June 2006 Stereophile. They remain as they were at the completion of that project, with one exception: After seeing and hearing, on more than one occasion, the ESLs owned by Robin Wyatt of Robyatt Audio, which are fitted with Spider Leg stands designed and build by Electrostatic Solutions ($795 for a stereo set, footnote 5).

I bought and installed a set of my own. These supports, which are machined from solid maple, take the place of the Quads' slim beechwood side panels; integral to the new panels, which measure 1.125" thick, are gracefully curved feet that elevate the ESLs in a way that I find perfect for close-range listening in a smallish room. (For Quad owners with larger rooms, taller Spider Legs are available at a higher cost.)

By The Time We Got To Salisbury
And so we come back to John Fahey's Blind Joe Death. I couldn't imagine a more suitable recording with which to relive the joys of 1980s-era Naim amplification, which is known for performing in a manner indifferent to the technical qualities of the recording at hand, for honing in on the meaning of the music itself, and for finding and communicating all nuances of musical momentum, flow, and pacing. So I directed the output of my usual LP-playing front end (Garrard 301 turntable, EMT 997 tonearm, EMT TSD 15 pickup head, Hommage T2 step-up transformer) into the Naim preamp's phono input, connected the Naim amp to my Quads with the same 21' pair of AV Options Twisted 56 speaker cable I used with the vintage Nait 2 ($674 plus $195 for the Deep Cryo treatment), and sat down to listen.

"Poor Boy, Long Ways From Home," an antecedent of the Rolling Stones' "Prodigal Son," sounded enjoyably relentless. "In Christ There Is No East or West" was equal parts reverent and joyful, the latter especially when Fahey switches from strumming out a chordal melody to fingerpicking the tune with a double-time alternating bass line. But it was on the very weird "Sun Gonna Shine in My Back Door Some Day" that the Naim-Quad combination did what I believe it was supposed to do: It presented the music in a direct, forceful, momentous fashion, one in which every note had a life of its own. Indeed, every note was like a word in a strange, disjointed sentence, as one might hear in a dream. Which is to say, it sounded great.

I didn't stop there. Since the Naim gear arrived in August, I couldn't restrain myself from celebrating the 50th anniversary of Woodstock by listening to the first two albums' worth of music to be released from the festival, compiled in the 2009 box set Woodstock (5 LPs, Cotillion/Rhino R1 519622).

The most notable qualities brought to Crosby, Stills & Nash's "Suite: Judy Blue Eyes" by the Naim-Quad system, compared to my usual electronics and speakers, were the clarity, presence, and downright spooky realism of the voices between the speakers. Yet the Naim electronics did nothing to dispel my idea of the Quads as most suited to nearfield listening, as opposed to filling a whole room with music: If anything, the Naims made me pull my seat even closer to the electrostatic panels. Rest assured I was rewarded.

An even greater reward came with the album's next selections: Crosby, Stills, Nash & Young's "Sea of Madness," a great performance of a pleasantly quirky Neil Young song (which, it turns out, was not actually recorded at Woodstock: Apparently the title's appropriateness to the event overruled the forthrightness of artists and record producers alike). A standout was Greg Reeves's electric bass line, which was deep and resonant yet tight enough to sound like music and not just a pleasant low-frequency sound. Through the Naims and Quads, I missed not one note of Reeves's superb playing: His occasional ultrafast triplets were a treat. And Joe Cocker's "With a Little Help from My Friends" sounded magnificent, owing especially to the insight the system offered into the nuances of the lead vocal and of the falsetto backing vocals gamely supplied by members of the Grease Band.
1969 beckoned again, this time in the person of the recently released (as I write this) three-LP Anniversary Edition of the Beatles' Abbey Road (3 LPs, Apple/Universal 0602508007466). John's rhythm guitar on "Come Together"—especially during each chorus, when he dialed up the intensity of his playing—sounded convincingly present. And Paul's bass—which is the driving force behind this very arrangement- dependent song, and which gives it its redeemingly sinister quality—was well done, if a little boomy on a couple of notes. As for detail retrieval—well, the Quad ESL wrote the book on presenting detail without brightness and without sounding fiddly, didn't it? Ringo's off-mike shout following the instrumental measures was clearly audible, as was the hard-to-describe wink in Paul's voice during some portions of "Maxwell's Silver Hammer," a song I can do without. (I never said a more detailed presentation was always a good thing.)

The downside of the Naim-Quad combo's performance with this album? A lousy sense of scale—actually no scale at all. John's voice in "I Want You (She's So Heavy)" sounded like it was the size of a G.I. Joe doll. Similarly, on the recording of Mozart's Requiem by Roland Bader, the Böblingen Bach Choir, and the Stuttgart Philharmonic (LP, Vox STPL 512 740), the sounds of all those instruments and voices were miniaturized and those massed voices often sounded strained.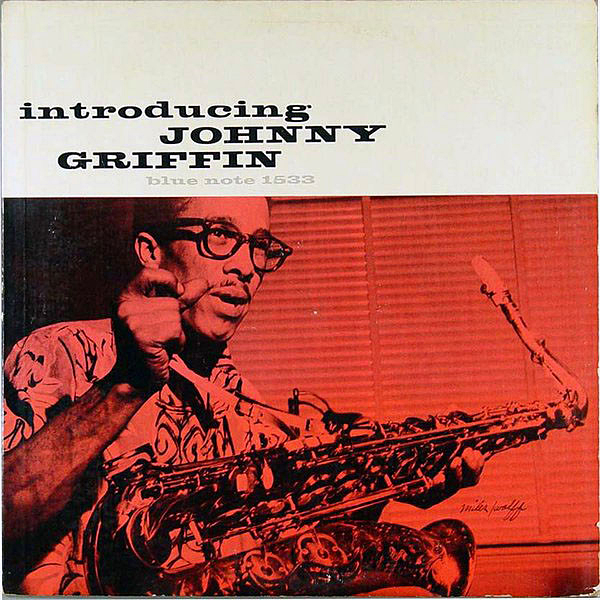 But never mind. The sound of Johnny Griffin's tenor sax, not to mention Max Roach's explosive drumming, throughout Griffin's "Chicago Calling," from Introducing Johnny Griffin (LP, Blue Note 1533), was what the Naim-Quad combo was all about. This performance pressed every one of my buttons, music lover and audiophile alike, at the same time. In fact, this gear obliterated that distinction. There was audible space around all the instruments, which came across exactly as one hears it in a live setting. Cymbals sizzled, neither too little nor too much. Curly Russell's bass propelled the music with crazy temporal realism. There was clarity, touch, and—through this rebuilt preamp and amp—more timbral color than I've ever before heard from Naim gear.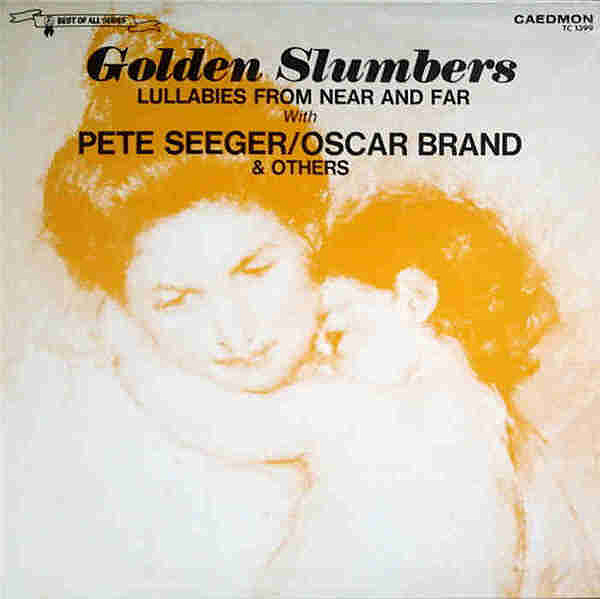 Then I came back to small-scale acoustic music: On a copy of the folk-lullaby collection Golden Slumbers (LP, Caedmon TC 1399), given to me by Herb Reichert, the combination of Naim amplification and Quad electrostatic panels presented an unusually rich-voiced Pete Seeger with a scary-present banjo. Yet that level of realistic presence was nothing compared to the voice and nylon-string guitar of Oscar Brand singing "Twinkle, Twinkle Little Star." As Herb might put it: Folks, this is one of the most musically charming records you'll ever hear. The sense of being in the room with the performers was so real, I could almost smell the wax of the candles that surely lit the recording space during these sessions. Golden Slumbers is already one of my favorite records, and I think I'd rather listen to it on this gear than anything else.

Whenever I introduce a product to my system, the last question I ask myself is: Could I live with this? This time out, especially with music that didn't need to sound big to succeed, the answer was an unambiguous Yes. Hey, I already own and love the Quad ESLs, even if they don't spend as much time in front of me as they used to. And of all the ways I know to successfully feed and drive them—I certainly haven't heard them all—my all-around favorite approach is the one provided by classic Naim electronics. Is my opinion colored by nostalgia, or by my rekindled love for small-scale acoustic folk music—or is it just the chrome-bumper thing? Possibly: I'm only human. But at the end of the day, it seems to me those crazy flat-earthers of yesterday had at least one thing right: There may be other amps that sound better in one regard or another, but there aren't a great many that simply play music better than a Naim.
---
Footnote 3: AV Options, Tel: (847)329-9549 Web: avoptions.com.
Footnote 4: Naim Audio Ltd., Southampton Road, Salisbury, Wiltshire SP1 2LN, UK. Tel: (44) 1722-426600. Web: naimaudio.com.
Footnote 5: Electrostatic Solutions, 2929 Cherry Street, Kansas City, MO 64108. Tel: (913) 208-7657. Web: estatsolution.com.