Jimmy Page Drops Some Clues About New HD Led Zeppelin Releases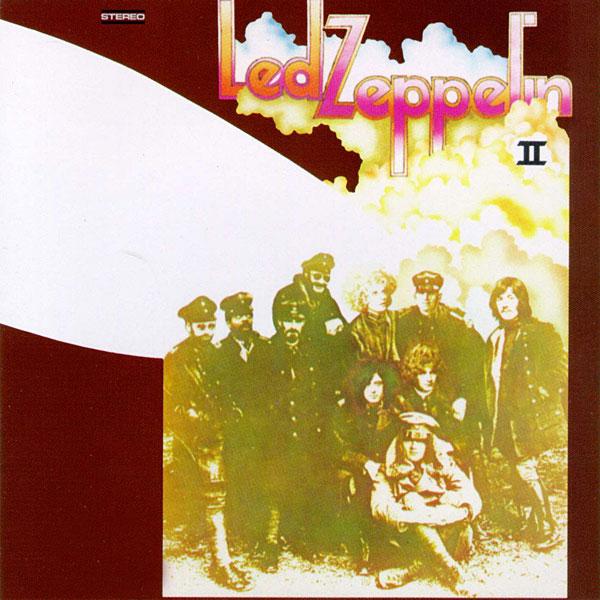 Poor Jimmy Page. After listening to eight tracks from the newly remastered Led Zeppelin studio albums from Atlantic/Swan Song/Rhino, the first three of which,
I, II
,
III
, will be released on June 3, the guitar great graciously opened himself to questions. Were the alternate takes, that are the meat of the "companion audio" disc that accompanies each original album, pieced together from a number of alternate takes? "No!" he said, not quite believing what he was being asked. A newspaper critic perceptively asked if recording a number of takes was Page's way of deciding what he wanted a song to be? A Canadian classic rock jock wanted to know was there "a moment when you went wow!" Some random female NYC radio jock was allowed to welcome Jimmy to New York and say her station's call letters and numbers several times. Finally, the dapper, clueless young writer from
Esquire
who sat in the front row and also asked the first question ("Tell me the different sound you got from different guitars" (!!!)), was unfortunately given a second chance: what was Page thinking in 1968 when he met the other three members of the band? Could he explain his state of mind at that juncture?
"Do you want me to do a documentary? Well, I'm not going to do it," came the quick answer.
Bully for Page. As a profession, music writing has seen better days. Being prepared to do interviews or ask a rock legend questions in a public setting is now a lost art. The idea is this: Page has remastered the nine studio Zep albums, all of which now come with a disc of extra stuff which judging by an extended arrangement of "Whole Lotta Love," an unfinished take of "Heartbreaker" and a wonderful version of Charles Segar and Big Bill Broonzy classic "Keys to the Highway" are all very much worth having. Because there was a dearth of leftover material, Led Zeppelin I comes with a live recording from the Olympia in Paris that was recorded in passable sound by French radio in October 1969. Everything has been remastered to 192 kHz/24 Bit, but for reasons unexplained, only the 96 kHz/24 bit files will be available from HD Tracks. These fresh remasters will come in a number of forms: single CD, CD with companion audio disc, single 180 gram LP, 180 gram LP with companion audio 180 gram LP, original LP and companion audio digital downloads and the Super Deluxe Boxed Set which is everything above and a gorgeous book of photos, memorabilia and stuff every single Zep head will have to have.
"I don't think it changes any story, I think it just augments it. It gives more color to it. The final masters which are on the studio albums that you know, quite clearly were going to be the best ones, however these [other] things are fascinating, of intrinsic and historical value."
Asked if this is the best sound yet, Page calmly replied, "No, off the analogue tapes is going to be the best way but unfortunately I can't invite you all round to listen to them."
"The most important thing about Led Zeppelin is that each of us were music equals. There's no doubt about that. But no what John Bonham had done before he never had the opportunity to play like he did in Led Zeppelin. It's the same with my guitar playing. I'd done quite a bit with the Yardbirds and studio work and all of that but this was the vehicle to be able to just go through the stratosphere. Exactly the same for Robert and John Paul Jones. We actually played so well as a band and that's what's reflected so well in all of this studio material."