Hey Elvis! Happy Death Day!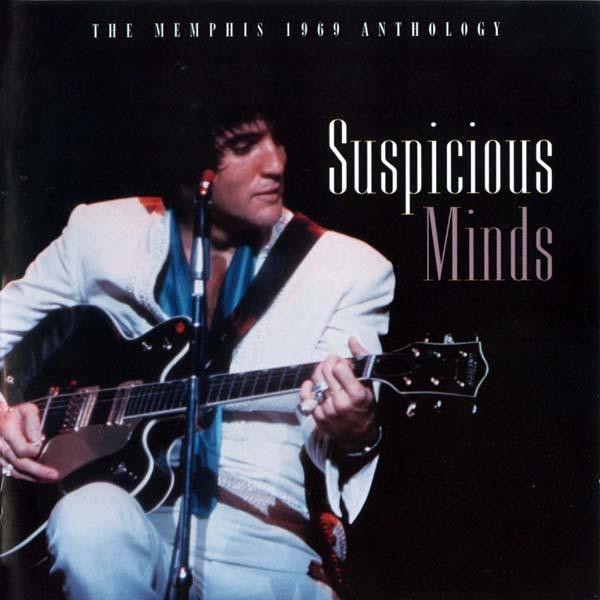 Michele Bachmann, who is now warning us about the rise of the USSR, vowing to padlock the EPA, and saying she will single–handedly bring back $2 a gallon gas—perhaps she and her husband have convinced the heads of the major oil companies to pray away their profits—has now crossed the line as far as music is concerned by wishing Elvis happy birthday on the anniversary of the day on which he died. Mistaking death for birth? Perhaps she's actually a secret Buddhist?
Bachmann's musical gaffe—which still pales in comparison to Palin's Paul Revere "ringing those bells" or Bachmann's pronouncement about how the founding fathers worked "tirelessly" against slavery (which would be profoundly strange considering how many owned slaves)—got me to thinking about how the music of Elvis Aaron Presley becomes less well known every year. College students today have no idea what all the fuss was about. Thanks to his portrayal in cartoons and films as a drug befuddled, outlandishly dressed Las Vegas buffoon, the fact that Elvis actually made good records is getting lost in the static. Of course, because Elvis allowed his manager Tom Parker, the kind of man Tony Soprano would sneeringly call "a degenerate gambler," to sell his soul to Hollywood and RCA Records, there really aren't that many truly great Elvis records to hold up and say, "Go get this!"
Because of the endless and at times nonsensical packaging and repackaging that has gone on with his recordings since before he died, it's better to talk about good periods rather than individual records when it comes to Elvis and to my ears there were only two standout periods in Presley's career, the first being the very early years which can be found on the Sun singles and the first two RCA albums, Elvis Presley and Elvis. After that you have to go forward to the time of the 1968 Comeback Special and the album he made immediately after. As for the TV special itself, the audio from it has been repackaged many times in recent years but the best bit can be found on the now out–of–print CD (though still widely available) Tiger Man. Those who remember the '68 show or have seen the tape/DVD of it since know that the so–called "sit down" segment, featuring Elvis clad in a black leather suit, sitting in a circle with DJ Fontana and Scotty Moore among others is the best part. There were two of these sessions and both were taped. The later of the two, at 8 o'clock June 27, 1968, after Elvis had time to get over being nervous at an earlier taping, is the last gasp of Elvis the hillbilly cat caught on tape. For 15 cuts he's back singing rock 'n' roll with the most manic energy of his entire career. Certainly the finest live takes Elvis ever recorded, they remain an astonishing aural experience.
The other contender out of that later period came the year after the TV special when he temporarily broke free of Parker, RCA and the many deals both had with music publishers and sang what he wanted in American Sound Studios in Memphis, a studio owned and run by producer Chips Moman. Originally released on From Elvis in Memphis and now collected on The 1969 Memphis Anthology: Suspicious Minds these sessions which produced "Suspicious Minds," "Kentucky Rain," "Long Black Limousine," and "In the Ghetto," among others are Elvis' best studio work and his last gasp of being a relevant artist. From 1969 until 1977, he progressively spiraled downward until, awash in downs and self–loathing of a sort, his heart stopped while on the toilet. Just two brief periods of artistic success and fulfillment in a career that was supposedly as glorious as the one Elvis had? Sad.