Hear The Wind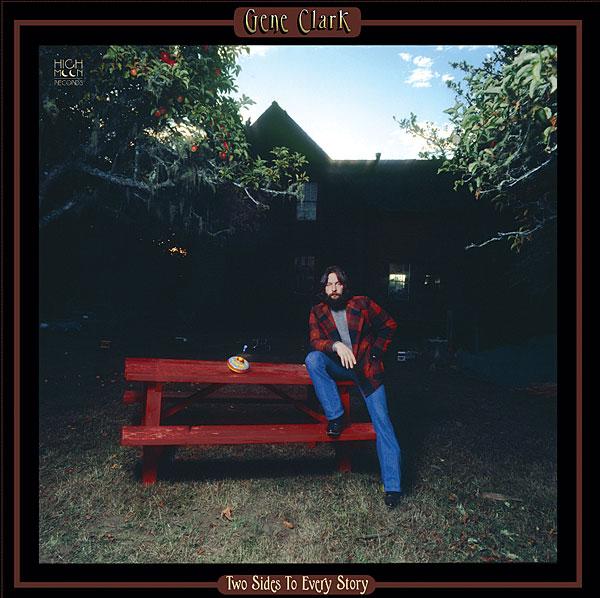 Much as I love his music and respect the role he played in helping to create what became country rock, the belief that Gram Parsons is God has, like most religions, a number of holes. Yes, the ever expanding Parsons star–crossed mythology has it all: a wealthy dissolute southern upbringing, a semester at Harvard, rock star drug buddies like Keith Richards, the discovery of Emmylou Harris, and of course the fatal OD at Joshua Tree. And while he is often credited as the guy who single–handedly brainstormed the mix of pedal steel and rock drumming, thanks mainly to his two superb solo records, a lot of musicians in Los Angeles had that idea during the late sixties and early seventies and none have been more unfairly overshadowed by the Parsons than Gene Clark. To paraphrase the immortal words of Yoda: "There was another."
Preceding Parsons tenure in the Byrds (the Missourian Clark was gone by 1967), the singer songwriter who wrote "Eight Miles High" among other early Byrds classics, had a brief solo career in terms of number of recordings, before his early death in 1991 at the age of 46. A bleeding ulcer exacerbated by booze was the likely culprit. Although he made 11 studio records in his post-Byrds career, the last three solo records in the Seventies, Roadmaster (1973), No Other (1974) and Two Sides to Every Story (1977) are his most clear–headed artistic statements, played by all–world bands of talented friends. No Other is rightly hailed as Clark's most forward–looking masterpiece, played by a band that included Butch Trucks, Russ Kunkel, Joe Lala and Jesse Ed Davis among others. This was Clark the pop music visionary, blending sounds and styles with expert abandon, a point reinforced by a photo on the back of the original LP (and the 2002 Collector's Choice CD reissue) showing Clark in what can charitably be called harem pants.
After No Other flopped commercially, Clark took his time and recorded the less experimental, less ambitious yet more natural and heartfelt Two Sides to Every Story which was out of print for years before being reissued during the past two years, just in time for what would have been Clark's 70th birthday. Released by High Moon Records on limited edition 180 gram vinyl and now on CD, both packages are very nicely done (the CD is housed in a bound booklet), and include a sixteen–page booklet filled with lots of extra photos and a new essay on Clark by his biographer John Einarson. They also have a download card that accesses 24 bit WAV files of 29 live tracks most from a 1975 show in Denver, and an unaired 1974 radio interview, both in acceptable sound. Remastered by Dan Hersch and mastered for vinyl by Doug Sax, both the LP and CD reissues of the original Two Sides album have outstanding sound quality.
The music on Two Sides, his final solo record for a major label (Robert Stigwood's RSO), is closer to the folk and country music that was near and dear to Clark's heart. As an indication of how great talent draws great talent, this album also features a great band that includes Mike Utley (keys), Byron Berline (fiddle), Doug Dillard (banjo), Emmylou Harris (background vocals on one track) and Jeff "Skunk" Baxter (gtr). At the album's heart is Clark's rendition of "In The Pines," a traditional American folk tune made famous through equally compelling versions recorded by Leadbelly and Bill Monroe. Clark's own "Kansas City Southern" gets a rockier, funkier arrangement than the later, more well–known cover by Pure Prairie League. "Give My Love To Marie" is one of Clark's very best ballads, and proves again that if singing were the criteria for who founded country rock, Clark would beat Parsons, no sweat.
On the rockier side is a marching cover of the Sam Ling and Jessie Obie tune "Mary Lou" (also found on Steve Miller's The Joker album). And the opener the banjo– led "Home Run King," where "you are either just the newspaper boy or you're either Babe Ruth," while not as avant as the tunes on No Other seems surer and closer to Clark's essence as a person and a songwriter. A fine, long overdue reissue of a quietly seminal record from an indispensible American artist.